A call center phone system has several benefits that a regular landline does not offer. For example, it has more features than making outgoing calls and receiving incoming calls.
However, not all call centers are the same. Determine your specific needs to find out which phone system features you need for your business. Here are some of the most common features that call centers have on their phone systems.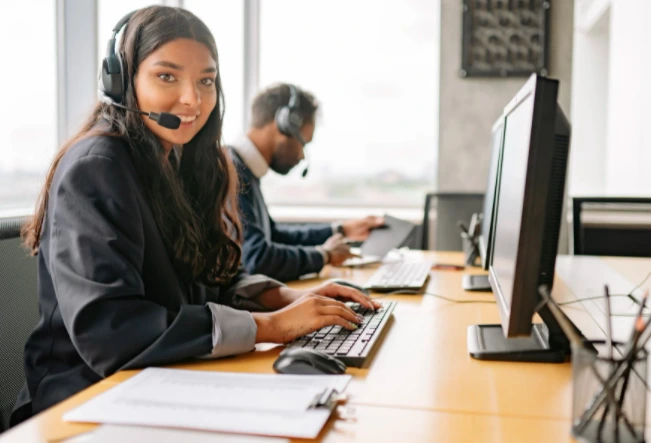 Auto dialer
As the term suggests, this feature will automatically dial numbers, so agents don't have to do it manually. Thus, it is ideal for call centers that do not require thorough checking on the customer's details before making a call.
There are also auto dialer software that can be incorporated into an existing phone system and come with varying modes. These modes may include automatic dialing of a number after a certain period of being pulled out or manually dialing the numbers if needed.
Interactive voice response
Interactive voice response or IVR is the message that customers hear when they call your number. It usually lists the options that callers can select to be directed to the appropriate department that can help them.
These IVRs may also present FAQs that will answer commonly asked questions, so callers can get them even without being connected to the agents. Others may also allow customers to perform tasks independently, such as paying bills and adding credits to their accounts.
Call recording
This feature automatically records the calls and saves them on the server for a specific period, which can be months or years. It's often used for quality checking.
The quality assurance team listens to calls to determine best practices that will serve as inspiration to other agents and find areas of improvement to make the service even better. They can also serve as a reference if you need to find something that transpired in the call.
Conference calling
It allows multiple people to be in one call at the same time. So whether managers need to speak with each other, or a couple or more staff need to talk to each other for a specific reason, conference calling makes that possible.
Call monitoring or barging
You may want to listen to an actual call as it happens for monitoring purposes. This feature will make you do that. It is also helpful if you are training new agents, as they can listen to the calls of the tenured ones and have a feel of the actual work.
Trainers, supervisors, or subject matter experts can also barge in the calls of new agents to easily guide them. It's more convenient since they can also hear the concerns of the clients.
Ring groups
You can create ring groups for different departments so that the calls will only be directed to them. For instance, you may have a ring group for the application department and another ring group for the assessment team.
When a caller presses the option to be connected to the application department, only the phones of those under that group will ring.
These are just some of the features of the phone systems commonly used in call centers. Understand your needs to determine which features will benefit you.