Dilin Nair is a singer and also known as Raftaar to the audience. The singer turned rapper became popular recently, but he has been in the industry since 2009, where he had worked under many popular rappers in the industry to today.
RAFTAAR (Dilin Nair) Hindi Rapper Biography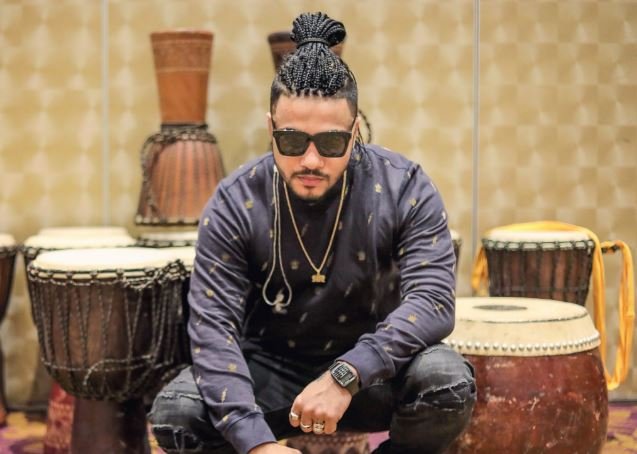 Many people mistook Raftaar as a Punjabi artist but he hails from Kerela. And he is fluent in Malayalam. Raftaar speaks Hindi and Punjabi so fluent, and then released many songs in the language made people believe that he is from Punjab state.
1) Raftaar Personal Life
Raftaar birth name is Dilin Nair, who comes a family of Malayalam. He has seen poverty & struggle in his entire young and teen life, which has encouraged him to make his parents proud.
Dilin father works as a cleaner in the Railway station, and his mother is a typewriter for a small company.
The rapper met his soulmate through a common friend, where they have developed feelings for each other over the years. After the initial success of the rapper, he has proposed her for the marriage.
As we all know that Indian parents do not believe in proposing, the family accepted Raftaar financial position and his profession. The lady of his life name is Komal Vohra, whose profession is Interior designer.
Komal brother is an actor Karan Vohra, who is an actor currently working as the main lead in Zindagi Ki Mahek aired on ZEE TV Channel.
Dilin has seen many up's and down's during his career; he has made few decisions which considered as career ending steps.
2) Raftaar Professional Life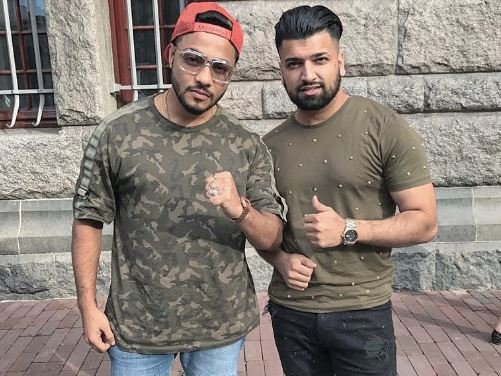 Coming from a small family that does have any godfather in the industry. He was struggling in the Initial days, which is common for a beginner.
Dilin recognized his talent as a rapper, which led to what he is today.
1) Dance India Dance:
Dilin has started to call himself Max in the dancing world, and he competed in a dancing competition called "Dance India Dance" which has given him the push he needed the most.
The participants in the show were coming from the various background, and all of them have natural talent in dance. A competitive phase begins in the life of max. Unfortunately, it did not work out for Max.
However, he did not lose hope, as his dreams and goals were to become a rapper.
2) Beer Bar & Gadbad:
The money earned from the show invested back into the tracks. He worked with a group of people and released songs on a social media platform "Orkut" his talent was appreciated by a lot of people.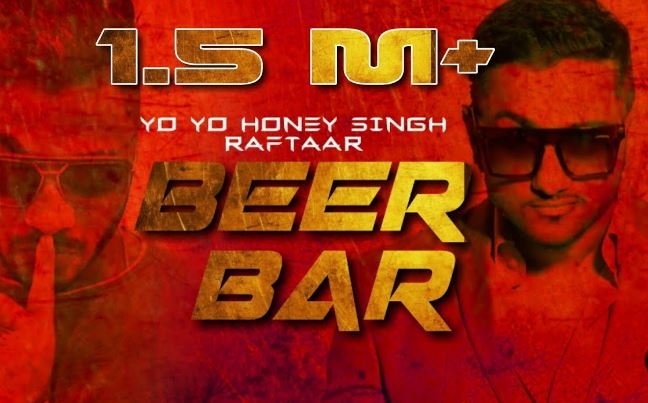 Punjabi rapper Yo Yo Honey Singh spotted his talent and invited him to his group to produce and work under him.
Honey Singh started to get attention from the community in those days, but he did know a lot of people in the industry by that time.
Black Wall Street Desi is a band consists of Raftaar, Ikka, and Lil Golu. The band became part of the Honey Singh group, which has led to the hits like Dope Shope but Dilin was unhappy with the rap star.
Unfortunately, after working from 2009 to 2011 for the Honey Singh, the hit song Dope Shope lyrics given by Raftaar and there were video scenes, which have trimmed out of the video.
Eventually, Dilin said his last goodbye was to the team and moved on in 2011.
3) RDB:
A common friend Ankit Khanna has supported him and pushed him with RDB, but the band got disbanded.
However, he got a push from the RDB member, who signed in their label – Three records.
4) Manj Musik:
Under the RDB the first songs, which was released were Gal Mitro, We Doin It Big, and BBM in 2012. The rise of Raftaar started to begin in that very year.
Manj Musik also added Deep Money, then they both worked to produce more music in 2012. The songs which were released by Raftaar ft Deep money is Bottle, Sugar, Tere Pichechhe, and Manju under the album name – WTF – Witness The Future.
3) Raftaar Success
The Rapper became successful after he got connected with Manj Musik, who have contributed a lot to Dilin aka Raftaar career.
Joining hands with the Manj helped him make solo music, and he had many hits and records under his name. He got featured in many Bollywood songs, which he got appreciated and secured more work from the producers.
He got an opportunity from a reality dance show "Jhalak Dikhhla Jaa (season 8), where has gained a lot of respect and recognition from a different audience.
While working with Manj, he also got an opportunity with MTV spoken word series and released three songs, which are the chartbusters.
The songs got attention from the BritAsia awards, and the jury gave him the best urban track for Track "Swag Mera Desi."
MTV invited him again in the MTV Coke Studio India season 4, which included working with Manj and Jashan Singh in 2017.
4) Raftaar Controversies
Raftaar has also been part of few controversies such as,
He got into a beef with Yo Yo Honey Singh, who has not treated him well during his time with his group.
In a song "Swag Mera Desi" was produced to criticize Honey Singh, which created a tension between two rappers but Raftaar denied it.
He intervened in a Youtube controversy, which involves "Om Prakash – Aunty ki Ghanti" and a woman.
Raftaar has added remarks which have made a positive impact on the viewers, and many of the viewers have appreciated him for the best explanation of the situation.
Raftaar supported Om Prakash who is getting a lot of hate from the Youtube community and also a woman who uploaded a video against him.
Dilin to the max to now known as Raftaar, who gets paid more than Rs. 2L per song has delivered nine songs and also became part of many concerts & shows. Dilin Nair net worth is around Rs. 87L – Rs.1.2 Cr.
It is estimated that in next five years, he will become one of the top rapper in the country.