We usually rent a car for many reasons. Currently, people have been renting a car for self-drive extensively as it is very comfortable, cost-effective and you can drive at your own pace and stop wherever you feel like. Also, you can begin and end your journey whenever you wish.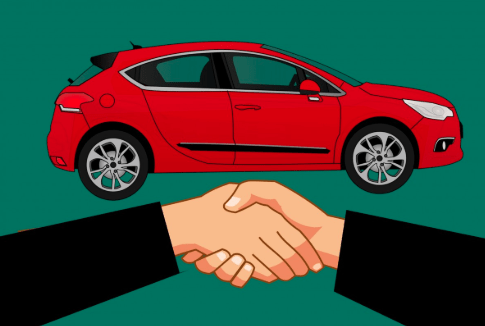 Earlier, we know there are only a few companies that provide self drive cars for rent but now we have a wide range of choices. So, it has become tough to pick the best company. I want to suggest Zyppys for you all as it is a place where you will find self-drive car rental companies.
They have an app where you can book a car from any company of your choice. It is a one-stop marketplace where you can find all the top car rental companies so that you can pick the best one for the best deal.
Things you should be looking for before selecting a self-drive car
Almost every car company has its own website. You can get info about them before reaching out to them. Keeping price aside, here are the most important things that you should be checking!
1] Read testimonials
The first thing you should always do before making a car selection is to check the company's reviews so that you'll get a clear idea about the car rental company. Read their reviews and ratings in social media and Google to get an overall idea of whether to choose the company or not.
2] Choice of cars
Ensure that the car rental company has enough car models so that you can make a good choice from their collection. You should definitely select a car based on the purpose you are renting it for.
You will choose one type of a car for a weekend getaway with friends, another kind of car for a family trip, and some other fancy model for a romantic getaway. So, having more choices will definitely help.
3] Insurance Coverage
Another important thing to check before making a self-drive car selection is checking their vehicle for insurance. Because, if you are caught by the police, you may have to pay a huge penalty. Also, check for accident insurance and breakdown insurance as it's important for both self-drive and chauffeur service.
4] Check who is liable
Read the company's terms and conditions carefully to check who is liable if something happens to the car for the duration it is with you. If it is written that the customer is liable, I advise you to choose another car rental company.
5] Take a look for any damages
Check the car inside and outside clearly so that you can find any damages before itself. Take photos of the car from all angles because you should not be responsible for the previous person's rash driving. If you find any damages, inform the owner immediately.
So, these are some of the vital things that you should consider looking at before booking a self-drive car. You may not always have time to do this research but checking most of them can really help you from falling into trouble. I hope these insights will help you make a wise decision while selecting a self-drive car rental company.