There are a number of people who want to sell home for cash. But selling a home is no doubt an overwhelming process. When your home is ready, you want that as soon as possible; it should be sold out. But this business requires good preparation and correct approach.
How to Make Your Home More Valuable to Sell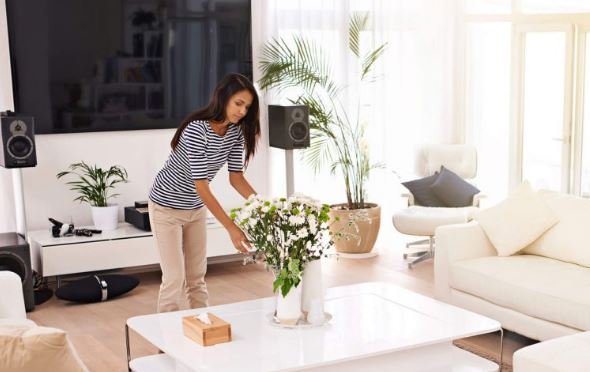 If you adopt the right way, then you can easily achieve your milestone. There are some guides mentioned below which can help you in selling your home.
1) Upgrade Lighting
Lighting effects can make anything more beautiful. If you provide the thing according to the taste and the latest trend, there are more chance that people admire your work and show willingness for purchasing your home.
So try to make light fixtures and lamp fixtures as modern as possible. Show them that everything present in the home will be comfortable for them.
2) Address Minor Issues
If your home is not new and it requires repair then timely repair everything so that buyer like your home and wished to purchase it. If there is a need to replace anything, then replace it like door handles, chipped tiles, torn screens of a window.
Such kind of small and fewer problems make your home less attractive .so make your home valuable before presenting in front of customers. So that buyers do not find any problematic thing in that home. If you resolve such problems then selling home faster will never be a problem.
3) Brag about Walkability
There is also a way that when you show your home to your customers then also talks good about your neighbors because it gives a good impression to your customer.
Tell them about the grocery stores parks and restaurants. Tell them about the walkability of these places from that home because walkability score can help you in selling home faster and at an excellent price.
4) Roof Repairs
If your home's roof needs a repair, then take a quick decision on repairing. Nobody likes leaking roofs. If you cannot afford the repair of the roof, then negotiate with the customer. Might be customer purchase it but at a low price.
5) Get Maximum Viewers
For selling home faster, you need to most of the viewings. So that number of audience will gather, and you can easily sell your home. Advertise in such a way that maximum people can see it. Make a board of "For sale" and display outside your home.
Create a good word of mouth it will play a very important role in selling your home faster. Regarding viewers, you can talk to any real estate agent.
6) Put the Right Price
Before selling your home, decide your target price first. Keep in mind all the related factors and then tell it to the buyers. You can get the advice from any local real estate agent and after that; you can easily decide the amount.
You can also check by visiting in your area that in which prices other people sell their homes. It will be a great way to know about the market worth of it.