Preparing gluten-free cuisine for a guest with celiac disease or gluten sensitivity is a huge responsibility because the guest's health is on the line.
The good news is that you can prepare a gluten-free diet for dinner and it includes pepperoni pizza too. Below we have listed 10 tips for hosting your gluten-free friend for dinner.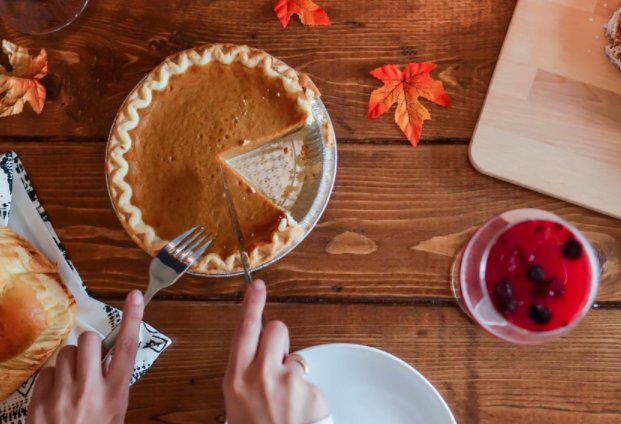 Chat about it
It is always a good idea to discuss it with your friend. If you're hosting gluten-free friends or family from out of town, you'll need to plan ahead of time.
Consider the following factors.
The length of their stay.
Their individual dietary choices.
All dietary limitations – keep in mind that many people who have Celiac disease or another gluten-related health problem also have food allergies.
Whether or not they feel at ease eating in a restaurant.
Clean Your Utensils
Understand that even if a speck of gluten makes its way into your food, someone with celiac disease can become ill. Make sure you clean the utensils well and also keep your hands and cooking station gluten-free at all times.
Only use a packaged product if it's labeled gluten-free
If your favorite ingredient isn't marked gluten-free and you're not sure if it's safe, call your guest and let her decide. It's important to note that wheat-free does not imply gluten-free.
Avoid Ingredients Where Gluten Lurks
When cooking or baking for your gluten-free friend, please use a fresh tub of butter and a fresh container of sugar.
Don't Use Your Electric Mixer
Flour pieces have most likely found their way into the cracks of your electric mixer. This is why you should not use the same mixer to make baked goods for your friend.
To avoid cross-contamination, make everything you make for her by hand and protect your cookie sheets and bread pans with foil or parchment paper.
Avoid Using Previously Glutened Surfaces
If at all possible, avoid using plastic or wood cutting boards and utensils. Simply cut objects on a glass cutting board, a paper plate, or even a dishwasher-clean dinner plate. Wood and plastic surfaces absorb food (aka gluten), therefore cutting should be done with glass, paper, or porcelain.
Wash Your Hands
If you're serving a gluten-containing item at your dinner, make sure you wash your hands between touching gluten-containing and gluten-free meals.
Menu planning
When it comes to serving a "mixed group" of gluten-free and non-gluten-free people, keeping things simple is usually the best option, especially for the host.
Consider all of the healthful, naturally gluten-free items available while planning your meals.
Prepare Gluten-Free Foods First
Use your clean tools to prepare the gluten-free goods first if you need to prepare both gluten-free and non-gluten-free items with something.
Get Organized
Before you begin, make a plan to avoid cross-contamination. Designate specific kitchen materials, or possibly a separate kitchen area, for the preparation of gluten-free items only.
Another simple approach to avoid accidentally contaminating anything while cooking is to label or color-code your items. Tailor your method to your kitchen and cooking habits – there is no right or wrong way as long as your gluten-free food is completely safe from beginning to end!