In a world where everyone wants to look at their best not just in real life but even on the social media, taking a selfie has become a crucial factor. It's about how you portray your life in the best light. Which is why smartphone companies have tremendous pressure at making good quality cameras.
Fantastic Tips on Taking Good Selfies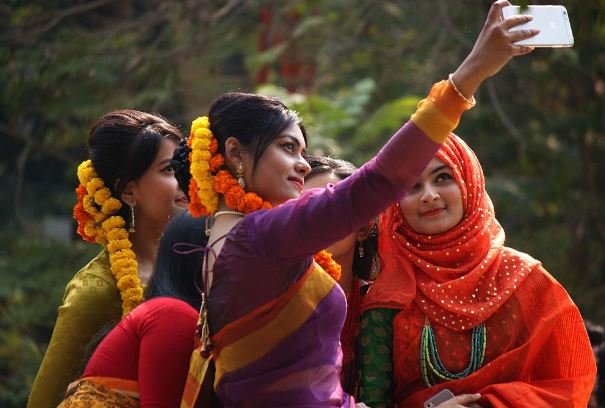 Nobody wants to carry a DSLR camera around their neck every time to make perfect pictures. So the first step is selecting a good phone with a good megapixel.
Once we have a phone in place, it is our duty to guide you for taking good selfies so that you don't really have to worry about your likes and comments on your social media. We have got it all covered for you. Here are a few tips to take a good selfie:
Angles play a very important role. Even the professional photographers place a lot of importance on a good angle to get the picture right. There is a difference when someone else is taking a photo of you and when you taking selfie. Know which angle suits you the best and take your pictures accordingly.
Light it all the way. You think it might not be that big a deal, but lighting does have a major impact on the quality of your picture. A picture may not look that great in a white light but the same picture can look amazing in yellow light. Know your background and lights and select a spot accordingly.
After taking a good selfie, you know what can

make it a great selfie

? A selfie photo editor. We fail to understand that if the lighting is not good then a selfie photo editor can make it look good with all the effects one can put. There are a number of apps as well to select from to edit your photo. But the one such unique app is selfie photo editor RetouchMe, which I personally use. This app is your go-to app in terms of photo editing. One question that pops in your head is what is so unique about this app? They have designers which provide for retouch options and also with options like showing less tummy, thinner legs, removing any fat folds and removing any pimples or any sort of acne as well. So if you are a little conscious in uploading any pictures, you can use this app at your convenience.
Though there can be several techniques to make your selfie beautiful, but you know what the most important thing is? It is to put on your best smile which is so bright that it does not require any editing or light effects.
In a world full of filters, be the natural you and make sure to click loads of pictures and make beautiful memories. 🙂