As you probably know…
These days, Everyone is completely reliant on Internet. Today relatively every house, each person and each office has an Internet Connection.
But high-speed broadband Internet connection plays a significant role.
There are many Top Internet service providers in India who provides high-speed internet at a reasonable price.
So let me summarize and review…
India ranks as the world's seventh largest user of Fourth Generation (4G) mobile services, with some 84 percent of the country's population accessing the Internet and making audio and video calls using this latest Global System for Mobile (GSM) technology.
Airtel is the pioneer of 4G Internet technology in India. On April 10, 2012, Airtel launched India's first 4G mobile network in Kolkata, through dongles and modems.
The company launched 4G services in Bangalore on May 12, 2012 followed by Pune on October 18, 2012 and three simultaneous offerings on March 25, 2013 in Chandigarh, Panchkula and Mohali.
Further, Airtel holds distinction as India's first telecom services provider to launch 4G mobile services.
Bangalore was the first city in India to get 4G mobile Internet launched by Airtel in April 2014.
Current Scenario
Though India ranked as the 7th largest user of 4G mobile-based Internet and telephony services in 2017, Internet access speeds on smart-phone remain dismally low, as surveys by Indian and foreign agencies found.
Interestingly, India is set to become the second largest market for 4G smart-phones by end 2018, thanks to widespread popularity of mobile Internet and easy availability of 4G enabled smart-phones to suit every budget.
In this article, we explore the evolution of 4G Internet and mobile telephony in India and look at major players in the market.
September 5, 2016
The date September 5, 2016 is landmark for India and its flourishing mobile industry. On this day, Reliance Jio Infocomm Ltd launched 4G mobile services across India under brand name Jio.
Initially, the company offered free Internet, voice and video calling for all Jio users till December 31, 2016. However, Jio later extended its free offering to March 31, 2017.
The launch, free offerings and its extension met fierce opposition from other major mobile providers, who approached Telecom Regulatory Authority of India (TRAI) and other concerned authorities complaining about manipulative trade practices by Jio.
Within a month, it acquired over 16 million subscribers. Since, every major mobile services operator in India has spruced up their 4G service offerings.
Here we list all players in India's 4G mobile and fixed Internet market.
Top 10 4G Internet Providers
1) Airtel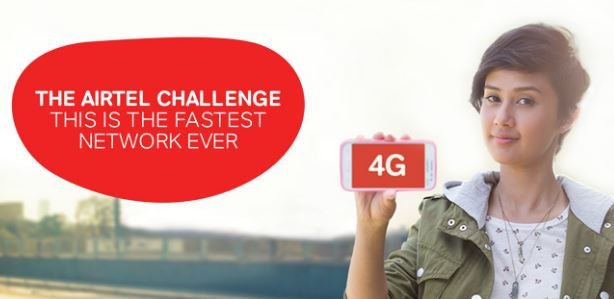 Bharti Airtel or Airtel is the market leader of India's 4G mobile and fixed Internet service.
According to European statistics portal Statista, Airtel had over 280.65 million postpaid and prepaid subscribers for its 4G Internet services.
This is the highest for any telecom services provider in India.
Airtel offers 4G Internet through smart-phones and Hotspots. In February 2018, Airtel was offering 1.4GB of 4GB data per day with unlimited local and pan-India calls as well as free nationwide roaming for Rs.199 for 28 days.
For Rs. 399, Airtel offered 1GB 4G data with unlimited local and STD calls for 84 days.
2) Vodafone
The Vodafone India, division of global mobile telecom giant Vodafone had 211.94 million subscribers for its 4G mobile services across India by the end of June 2017.
Vodafone markets its 4G Internet service under the brand 'SuperNet'. For some reason, It lags in 4G coverage in India, including in major cities like Mumbai.
The company is reportedly upgrading its existing network of towers to provide better and high-speed 4G connectivity.
Vodafone charges Rs.99 for 1GB of 4G data daily for 28 days, Rs.147 for a pack of 1.5GB data for 28 days and Rs.349 for a pack of 1GB 4G data and free local and STD calls for 28 days.
3) Idea
Idea Cellular or Idea had subscriber base of 196.28 million by end of June 2017.
However, Idea, a brand owned by India's corporate giant, Aditya Birla Group has merged with Vodafone India.
Despite, Idea ranks among the oldest mobile operators of India. Idea offers 4G Internet services through its mobile network across India.
In February 2018, Idea was offering a pack of 1GB per day of 4G Internet on smart-phones for Rs.349 per month.
The pack includes free local and STD calling as well as free data and telephony roaming.
4) Jio
Statista pegs Reliance Jio's subscriber base at 160 million in June 2017. However, Jio reportedly has a subscriber base of some 180 million to 200 million.
This anomaly could be due to the fact that Jio has relaxed its rules. Earlier, a Jio restricted issuing of its SIM card based on Aadhaar card.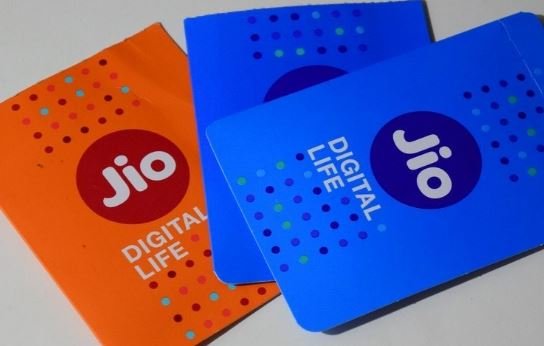 Meaning, resident of Mumbai could not get a Jio SIM card if their Aadhar card bore address of any other telecom circle.
Now, Jio issues SIM card to all Aadhar card holders, regardless of their permanent address.
Further, the company also allows Mobile Number Portability which has led to users of various networks porting their numbers to Jio.
In February 2018, Jio was offering 1.5GB or 4G Internet data per day with unlimited local, STD calls and data as well as telephony roaming for Rs.149 for 28 days, Rs. 349 for 70 days, Rs. 399 for 84 days and Rs. 449 for 91 days.
Additionally, subscribers are also offered 2GB of 4G data per day packs at slightly higher rates.
In early 2018, Jio announced plans to acquire Reliance Communications (RCom), which also offered 4G Internet but is now defunct.
5) Telenor
Telenor, a JV between an Indian company and Norway's mobile giant Telenor offers 4G Internet services in seven states- Bihar, Jharkhand, Telangana, Andhra Pradesh, Maharashtra, Goa and Uttar Pradesh.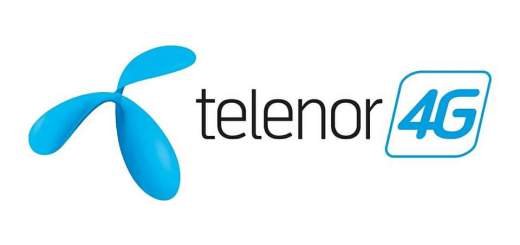 The company was earlier known as Uninor but lost several licenses during a review of 2G spectrum allotments.
Telenor's plans start from Rs.143 for 28 days and offer 1GB of 4G data with unlimited local and STD calls on home and roaming networks.
Similar packs are available for longer durations and higher data usage too.
6) Aircel
Aircel is planning to shortly enter 4G market with a maiden entry in Jammu and Kashmir.
The company was to merge with Reliance Communications but the plan was scrapped in October 2017 for regulatory and other reasons.
Currently, Aircel offers 2G mobile services only in select states of India.
7) Tata Docomo
Tata Teleservices, which owns the Tata Docomo brand of mobile services in India is yet to launch 4G services.
However, indications are, Tata Docomo's 4G will enter the market only in April 2018.
8) Mahanagar Telephone Nigam Ltd
State-owned Mahanagar Telephone Nigam Ltd operates fixed line and mobile services in Mumbai and New Delhi.
Unconfirmed reports indicate, the company has upgraded its Third Generaion (3G) mobile Internet network to 3.5G and is planning to enter the 4G market by end 2018.
9) Bharat Sanchar Nigam Ltd (5G)
BSNL is a state-owned telecom services provider that missed the 3G ad 4G buses for a plethora of reason ranging from staff shortage to paucity of funds, non-availability of locations to install mobile towers and bureaucracy in buying latest technology.
However, the company seems to be compensating for these losses and has launched India's first Fifth Generation (5G) Internet service through WiFi Zones in various major cities including Bangalore and Hyderabad.
The 5G service is offered in collaboration with foreign partners. BSNL will be extending its 5G WiFi Zones to other major cities in coming months.
10) Tikona
Tikona Net is a private Internet Services Provider in India who had successfully bid for 4G spectrum to launch dongle-based services.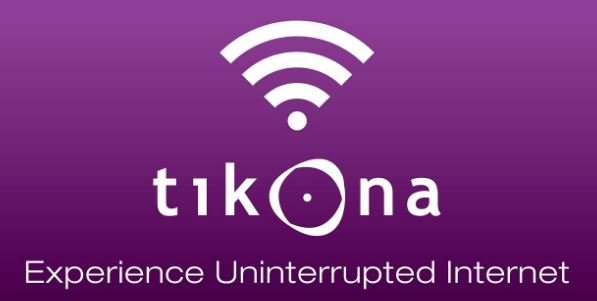 However, news reports indicate, Tikona intends to sell its 4G spectrum to any major private Indian telecom provider looking for expansion.
The world's first 4G Internet and mobile network was launched by TeliaSonera in 2009.
Initially, TeliaSonera 4G Internet services were limited to city centers of Stockholm and Oslo.
Later, the company spread 4G services in Finland, Estonia and six other countries, primarily in Scandinavia and north-eastern Europe.
4G and Demonetization 2016
India's 4G networks also have an interesting history. The launch of Jio 4G mobile network in September 2016 occurred just over two months before the November 8 demonetization of India's Rs.500 and Rs.1,000 currency notes.
This lightning move helped 4G proliferation in many parts of the country, in the most unusual way.
People who had hoarded the high value currency notes were unable to deposit them in large quantities at banks.
Saddled with notes that were soon to lose any monetary value, hoarders went on shopping rampages and bought expensive 4G mobile phones in bulk from stores and showrooms.
By November 10, 2016, most mobile stores in Mumbai, the country's financial center, had run out of stocks of 4G smart-phones.
However, a few months later, several of these smart-phones seeped into the market. Rising popularity of Jio and the race to launch 4G services by other mobile providers fueled the sale of these smart-phones, albeit sometimes at lower prices.
Further, the government of Prime Minister Narendra Modi had apparently banked on 4G Internet to promote online or electronic payment and money transfers in the country.
All online payment apps require very high speed Internet to ensure transactions do not get 'timed-out.' This is possible only on 4G handsets.
Wrap Up
India's 4G Internet subscriber base is growing exponentially. Sadly, most 4G Internet providers were found to lag behind in Internet access speeds on mobile and through portable hotspots.
While 4G Internet in India's large cities is impeded by skyscrapers that limit the coverage of mobile towers, most telecoms have been slow in spreading the technology to rural areas.
A large part of rural India remains uncovered by 4G, despite claims to the contrary made by service providers.
Online shopping and watching videos is one of the favorite activities performed online using 4G Internet in India.
This is followed by accessing social media pages such as Facebook and messaging apps including Whatsapp and Facebook Messenger. Video calling offered by 4G is yet to gain momentum in this country.