Vindu Dara Singh is an Indian television actor and a businessman, who is known in the industry for his father contribution as a Wrestler and an Actor during last century.
Vindu Dara Singh Birthday, Biography, Age, Family & Wiki
He is the son of popular Indian wrestler and Actor Dara Singh, who is not only popular for his work but also his honesty and contribution to the country.
Not many people know much about Vindu because he leads a quiet life and does not involve himself in controversies and does not take part in them either.
1] Personal Life of Vindu Dara Singh
Vindu was born on 6th May on 1964 in Punjab, he is raised and brought up in Punjab, but currently, he lives in Mumbai due to his professional commitments and business.
Vindu had to struggle in the entertainment industry as he had to get out his father's shadow and make his name in the industry.
He tried his hands on Punjabi Films, which has pushed him to do more and encouraged him to take more roles.
Dara Singh Junior had married twice.
The first wife name is Farah Naaz, who is a popular Indian actress during 1980s. She got married to him, but things did not work out for them, which has led to divorce.
But they had a child together, and his name is Fateh Randhawa. However, she found her soulmate and got re-married to a businessman in 2003.
Vindu was lucky enough to meet her soulmate model Dina Umarova, whom he got re-married to her.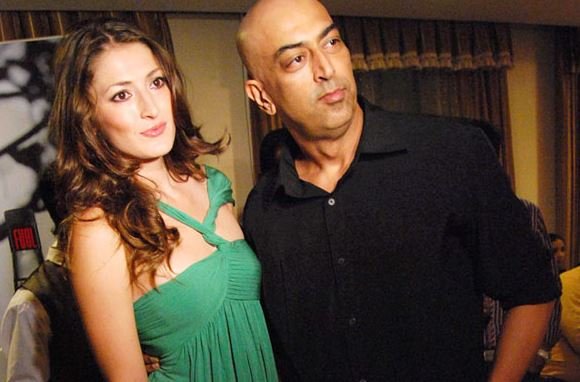 They have a child named Amelia Randhawa, who is a five years old girl.
Vindu Dara Singh has seen his ups and downs in personal life and the entertainment industry and controversies he was involved in it.
2] Vindu Dara Singh Professional Life
As we have discussed earlier that Vindu had to struggle his way to the top, but he could not get the attention he needed two decades ago.
He could not get a main lead role in the A-class films, but he was able to remain in the industry for a long time.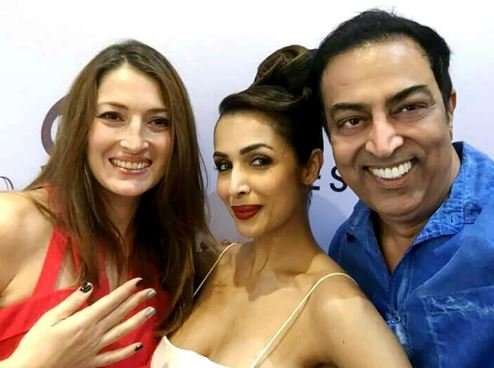 When he felt like acting and Bollywood is not his daily cup of tea, then he started to build business and taking care of existing ancestral ventures.
Jai Veer Hanuman (1994) – The first role he got to play is a Hindu god Hanuman, which he has accepted very happily. The face of the Hanuman has left a positive mark on many viewers, which is a good sign for his debut.
Karan (1994 film) – The film was offered to Vindu, where he was the main lead role, but it did not perform very well due to lack of promotion and investments.
Garv (2004) – Salman Khan movie, which released in the year of 2004 was a major hit at the box office. He played the role of an office aside Salman Khan.
Mujhse Shaadi Karogi (2004) – A popular film of Salman, Akshay, and Priyanka Chopra, where he played an important role to make the lead hero look good on screen.
Maine Pyaar Kyun Kiya? (2005) – Another major hit from Salman Khan, he played a small role in the movie, but it helped him further in his career in the year of 2005.
Partner (2007 film) – Salman Khan another hit film, where he accepted another small role in the film. It does not pay him well, but he accepted it to make it big.
Khushboo (2008 film) – A small budget film, which was a major flop at the box office as it failed to create a relation between the audience.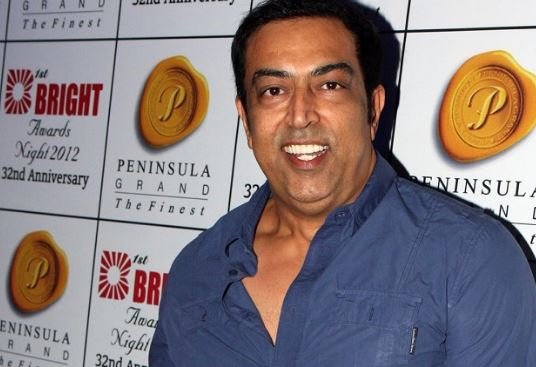 Team – The Force (unknown) – This is a film of Sohail Khan and Amrita Rao and Vindu secured a small role, but it did not do well on the box office and faced losses.
Kisse Pyaar Karoon (2009) – A small role but a very important one but the movie as a whole could not make any sense to the audience and failed.
Kambakkht Ishq (2009) – A comedy film, which has put smiles on the face of families, where Vindu helped the character Gulshan "Tiger" Shergill (Viraj's brother.)
Maruti (unknown) – A film which was finalized but canceled after a couple of months.
Housefull (2010 film) – The comedy film which had major stars like Akshay. Vindu played a small role in the cinema, added a different flavor to the movie.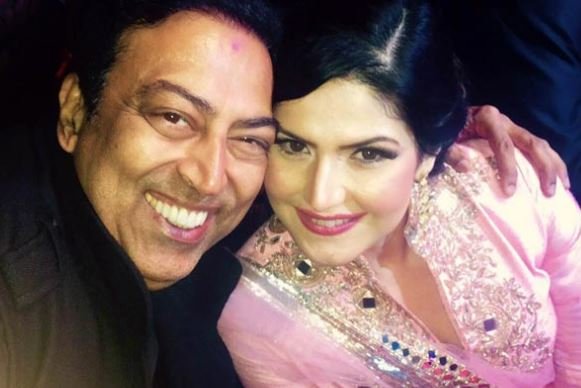 The Lion of Punjab (2011 film) – Balbir Singh, an inspector, is a role, which Vindu has played in the movie. The movie did average at the box office, but the characters received many praises.
Sri Rama Rajyam (2011) – A Telugu film, which was offered to him considering him playing the role of hanuman back in the days. The movie is a major hit in the South India region. Vindu played the character of Hanuman.
Housefull 2 (2012) – Following the success of the first movie, the second version was released, so another small role knocked the doors of Vindu, and he accepted it.
Joker (2012) – He played a small role of Sundi in the movie, but the movie failed to surprise the audience.
Son of Sardaar (2012) – The movie had many popular stars, this time Vindu grabbed an important role of Titu Sandhu.
Himmatwala (2013 film) & Jatt James Bond (2014) – He played small roles, but the movie failed on box office.
3] Vindu Dara Singh Television
He appeared on many Television shows but his most memorable contribution to the TV show is Bigg Boss Season 3, and he won the show.
The ironic part is that he got nominated every week and he successfully survived from start to end of the show, not only that the people highly criticized his behavior.
4] Vindu Dara Singh Controversy
In Indian premier league, Vindu mobile number and call history found in a bookie phone, which has led the arrest of him.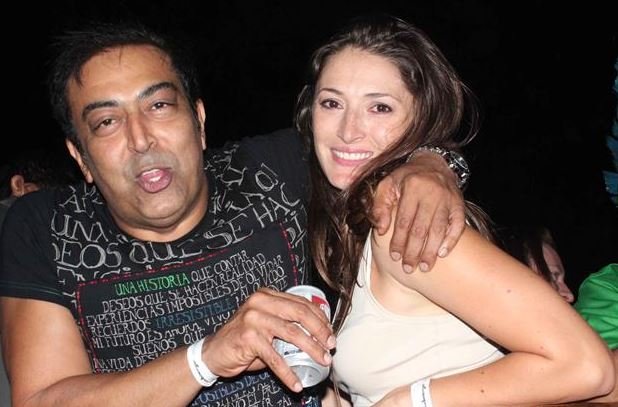 After few days, he has admitted that he has placed a bet on IPL matches.
According to many Vindu Dara Singh, income & revenue from various sources is above 10Cr annually.