Reports from the UK Gambling Commission claimed that in 2018, the total gross gambling yield was £14.4 billion, a rise of 4.5% from the previous year. Of this, £5.4 billion comes from the remote sector and the iGaming sector.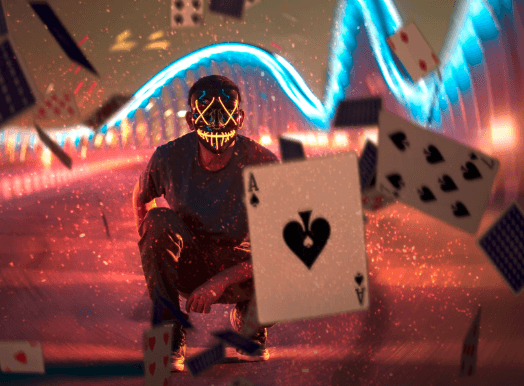 Source: Pexels
This represents a 13.7% increase from the previous year and shows that the future looks bright for the UK iGaming sector. From updating technologies and taking advantage of the latest developments to changing how we look at jackpots and how we can make the deposits and withdrawals to our account – the industry looks to be enhancing how things are done.
But what exactly does the future hold in order to continue the momentum of the industry and to ensure that the future is bright for iGaming?
Technology in the Games
The trend of live dealers in iGaming will continue, and the range of games that can be played with live dealers will likely increase in line with this. Live dealers bring a live streaming element to games such as poker, blackjack, baccarat, and roulette, which gives the games added-value to what players have been engaging with before.
Some developers are even beginning to look towards VR games to enhance their offering. These would need to involve software that doesn't require any of the headsets, which have been the VR industry's main barrier to people adopting the technology on a larger scale.
3D slots are also suggested as being an enhancement on current slot games. We moved from static slots to video slots and now some are developing 3D versions of these slots to show the extent to which technology can be used in tandem with the iGaming industry.
Money Matters
Some are suggesting that 2019 will see a wider range of progressive jackpot games. These are games in which the jackpot increases for the players playing it as and when the jackpot isn't won. So often the jackpot can increase to a six-figure sum. Welcome bonuses will also need to become more competitive.
Popular slots and casino sites in the UK offer £10 free no deposit casino games, while others offer free spins or money back after a certain amount wagered. Welcome bonuses are a major differentiating factor between sites, so they can definitely be fine-tuned in order to attract customers. Money-wise, people are also wanting more alternatives for both depositing and withdrawing their funds.
The rise of digital payment options and cryptocurrency needs to be addressed from the iGaming industry, which is an industry that is definitely in a position to take advantage of these increases.
The future of iGaming will be much the same as the future of other industries. We will see an uptake in newer technologies and different ways in which this can be adapted to make the current iGaming offering more appealing.
We will also see more flexibility with payment methods, wider acceptance of newer forms of currency, and a more competitive range of welcome offers. iGaming has picked up a lot of steam and will likely use this to propel itself to a stronger position in 2019 and beyond.