Undoubtedly, businesses are becoming more aware of the issues that affect the climate. Based on this, sustainability reporting is becoming more relevant day by day. However, not many companies understand what should be part of the sustainability report.
Remember, a sustainability report is supposed to cover all areas, including your carbon footprint. Read this article to get a hint of what a sustainability report should contain. Also, you will learn more about Sustainability Reporting here.
Contents of a good sustainability report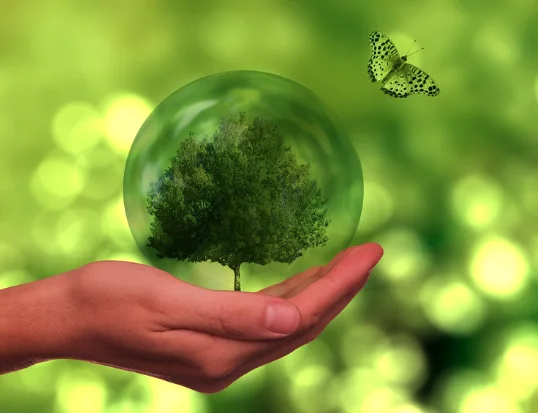 A good sustainability report should be far-reaching and cover the key items. The following eight items should be part of your sustainability report.
Sustainable vision statement
To start your sustainability report is to write a vision statement. The vision statement should contain the company's beliefs. Also, you need to outline how your organization tends to contribute to a sustainable way of doing business.
Meanwhile, your vision statement should be bold but not beyond the commercial reach of your company. Mind you, if the sustainability vision statement is not within your company's the capabilities of your company, investors may shy away from doing business with you.
Issues to address
Outline the climate in friendly related issues that must be addressed. This will show possible investors that you are aware of the need to carry out your business in an eco-friendly manner. Also, this part of the sustainability report sets the stage for other parts.
Some of the issues you may need to identify include plastic waste, and energy waste. However, to get a clearer picture of climate issues to address in your business, involve key organization members like managers, supervisors, etc.
Goals and objectives
Setting out your climate sustainability goals and objectives should form part of your report. Meanwhile, sustainable climate goals should be feasible and achievable. It should be goals that your company can achieve within the time set out in your sustainability vision statement. For example, you could make ditching plastic waste one of the goals and objectives of your company.
Implementation policy
After outlining goals, you must state how to implement sustainable energy policies in your organization. You must often set up a sustainability report implementation team to carry out this function. You may outline the names of the team that are responsible for implementing the report.
Remember, the implementation policy should be feasible within what your company can do. There should be an actionable plan and not just theoretical expressions that will impress investors on paper.
CEO statement
Make sure the sustainability report ends with a statement from the CEO. With this, the investors know that the top tiers of the company have the backing of the sustainability team. Outline your vision as a CEO and specific business objectives.
Conclusion
A sustainability report aims not entirely to impress investors, but it shows government regulatory agencies that you are climate change compliant. Finally, you can reach out to experts to write the sustainability report. Companies that with amazing sustainability report enjoy more patronage.