Your business and its reputation are highly dependent on the quality of customer service, you offer to your clients. Nowadays, all large-scale, midsize and even the small-scale businesses across the world are focusing to enhance their customer support service and resultantly, they are integrating live chat support onto their e-commerce websites. This real-time communication channel has gradually become one of the prevailing and most preferred modes of communication for customers all over the world.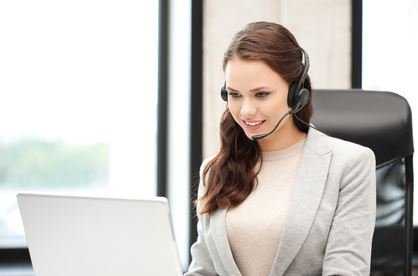 Due to its immense popularity among the online businesses and to optimize online support service, many additions have been made to live chat software, by the leading online chat software vendors. Here are some prominent features of live chat, which have revolutionized the customer support sector in the modern era:
Features of Live Chat Software
Real-time Monitoring of Online Customers
One of the recent revolutionary additions to live support software is the real-time monitoring feature, which lets the online business owners keep a track of their online customers, analyze their interests and total time spent on each page and then send them proactive chat invitation, offering them assistance, they require. This not only ensures excellent customer experience but also raises the trust level of customers.
Read: When It's Time to Get In the Professionals
Integration of Live Chat with Facebook
Facebook needs no introduction to anyone in the 21st century. A company without an officially managed Facebook page cannot withstand the challenges of new-age business marketing. However, adding live chat to company's official Facebook page is a great idea, whether you are managing a B2B or B2C business. The live chat software provided by up-to-date vendors is fully compatible with Facebook, letting you chat with your customers on your Facebook page for increased business opportunities and customers' convenience.
Multilingual Chat Support
Internet has truly transformed the world into a global village and as a result of this, a majority of online companies are providing products all over the globe. However, people from all parts of the world do not understand English completely and need to be dealt with, in their native language. In order to make sure that people from all over the world are entertained equally &completely via online chat support, you need to provide multilingual chat support, which has now been made possible. The leading online chat software companies now offer multilingual chat feature, letting customers choose their preferred communication language before they can start a chat session with a customer support representative.
Read: Designing a Network Security Training Program
Reduced Customer Support Cost
Unlike other customer support channels including telephonic call center, front desk support etc. live chat service costs less and offers more personalized feel to the customers. This channel of support is pocket friendly for both, the customers as well as the online business owners. Unlike call center, where each representative can deal only with single customer at a time, live chat support lets chat operators handle multiple customers simultaneously in a flawless manner. It is said, if single chat operator handles a maximum of 3 online customers simultaneously, he/she can maintain the quality of support easily.