There are many among us who can't think of a life without coffee and there's no reason why we should think of it! Living in a country that has a rich tradition of growing coffee locally, we, the Indians have plenty of choice for coffee.
From premium instant coffees to single estate coffees, everything is available in online stores. In fact, there is a perfect coffee for all types of coffee lovers in India.
Top 10 Ultimate Coffee Brands In India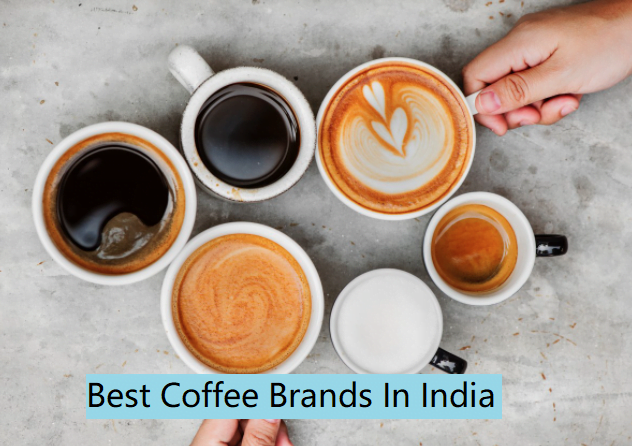 Not only are the big shot FMCG companies enjoying a fair share of the market but there are several organic boutique brands and cafe chains that are all fighting for gaining the attention of the consumers. So, if you're a coffee lover, you must check out the most popular coffee brands in India.
Blue Tokai
The word 'tokai' means 'tail of a peacock' and hence the name Blue Tokai derives its meaning from this ancient word. This tail is present in the logo of this company, Blue Tokai, a Deli-based artisanal coffee brand.
As there was a dearth of freshly ground coffee in Delhi, Namrata and Matt introduced Blue Tokai as a part of their attempt to welcome good coffee to North India. This is a company that roasts coffee twice in a week and sends custom ground coffee to clients all over India. They have monthly subscriptions and also take single orders.
Davidoff
Davidoff is one such luxury coffee brand that has grown in India. This company makes coffee using 100% Arabica beans which are said to be the best coffee beans of the world.
This coffee is roasted in a perfectly balanced environment to preserve the best flavour of the beans during the procedure of roasting. There are several things that the company keeps in mind before roasting the beans. They do this only to best preserve the flavour of coffee.
Starbucks
Who hasn't heard about Starbucks? Starbucks is a company that have been serving some of the best coffee cups since the year 1971.
For this company, quality has always been and is still the top priority. Starbucks is passionate about the ethical source of coffee and it uses the best Arabica coffee beans and roasts them with the utmost care.
They have a wide array of blends from medium roast to dark roast. You can get the Fair Trade Certified Italian Roast or the India Estates Blend.
The Indian Bean
This company called The Indian Bean is all set on its mission to enhance and boost access to premium quality Indian coffee. Their team has travelled from Coorg to Nepal to research on the best beans of the country and to bring them to their factory. You should try out the Bello blend if you love a strong and rich cup of coffee.
For getting a taste of South Indian coffee, you may taste the Melnad blend. They also offer you subscription packs that are delivered to you.
The Coffee Co.
The Coffee Co. started in the year 2013 and they started off in a pretty modest way. They began with a very small offering of two blends but currently they have six different blends that include light-bodied and medium-bodied coffee.
You are also allowed to order your personal filter coffee makers, brewing machineries and accessories. They are also the biggest exporters of their exquisite blends of shade-grown and fine coffee to various countries over the world. This tells that they are one of the best coffee brands in India.
Seven Beans Co.
Seven Beans provides you with the seven most unique blends of coffee with Robusta and Arabica beans. Their roaster is an Italian-Indian venture where the roasters are both Italian and Indian.
They have both Italian and Indian blends to choose from. From Seven Beans Co., you can get the delicate caramel-flavored Mishta or the complex and strong Urja to start your day with.
The Flying Squirrel
This company with a strange name, The Flying Squirrel started in the year 2013 and currently it is one of the leading online coffee brands of India. Majority of their coffee is grown in Coorg where their estate is located. Their estate happens to be a 100-year old Nellikad Estate.
One of the main animal that you find in this area is the flying squirrel and this is where the coffee brand got its name. This small animal keeps gliding from one tree to another trying to feed on fruits and berries.
Today, this brand gives you 6 varieties of coffee and blends. Their Taster's Whole Coffee Beans 6 pack is one of the best ways of exploring the best.
Nescafe
Nescafe is undoubtedly one of the most loved coffee brands in India. It was launched in Switzerland in the year 1938 and since then it started gaining popularity in several countries.
Nescafe is one of the oldest and most loved coffee brands in India. It has several manufacturing unites and numerous coffee machines that are set up in public places.
Nescafe is revered to have sold more than 700 million coffee cups on a regular basis. It has a 58% share of the Indian market and is available in more than 180 countries.
Bru
Bru is known to be one of the best coffee brands of India and it was introduced in 1969 by Hindustan Unilever Limited. It accounts for more than 53% of the market share of India.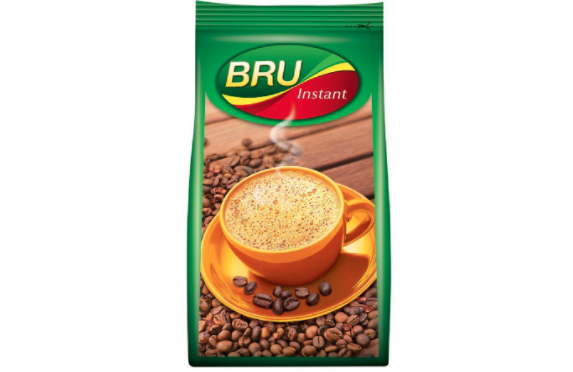 This is the second-best selling product in India, right after Nescafe. Bru belongs to the banner of Brooke Bond Green Label and they offer BRU Exotic, BRU Select, BRU Gold and BRU Roast.
Cafe Coffee Day
Cafe Coffee Day or CCD is an Indian cafe chain that was founded in the year 1996. It happens to be a subsidiary of Coffee Day Enterprises and currently it has a strong presence in 6 countries serving 2 billion cups of coffee in a year.
They grow and process their own coffee and also makes machines and furniture for their outlets to reduce cost of operation. Coffee Day Mysore Royal Coffee Powder has the most exotic spicy notes and the best handpicked coffee.