You must have come across with the word 'Native advertising,' but only a few people would have bothered to Google it. Well, FYI 'Native advertising' is a disguised advertising usually online and it matches the form and function of the website or platform it appears at. It is either in the form of an article or a video which promotes the product that is being produced by the producers.
It is coherently related to other Medias that appear on that platform. But the only difference is that here advertisements aren't embedded they are merged.
Adnow Native Advertising Platform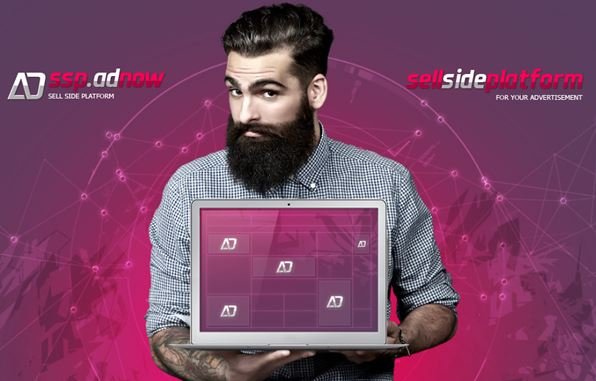 Now if we talk about dominance so native advertising, then it is going to have a big future very soon. According to global indicators the share of native advertising will be 74% higher than display advertising in the US by 2021. Consumer engagement with native ads will increase by 20-60% more than standard banner ads. More than 50% apps are already using native advertising.
Something about AdNow
Now let's talk about the one network that passionately works in this field of native advertising. Yes, it is – AdNow. The story of AdNow is rather fresh since it all started two years back when few highly intellectual, passionate and crazy people decided to pave a different path for themselves. And well here is where they landed. They decided to make a new and hybrid native ad format.
This format designed for serving ads and making content discovery easier and user-friendly. Now this is not all. They also made it easy to use media banners, and it worked out for the benefit of the companies who work in promoting campaigns. The idea of 'serving interesting ads and contents' was very simple but what about the technical built of AdNow. Well, it was pretty much complicated and took the team one year or so to create just the prototype of it. Well, that's a lot of time and work.
But you know what the best part was? The best part was that everything was so well built that the even the first step was quite useful and the credit goes to the co-founders. The co-founders have already been working for various firms like RTB, Big Data, Media Buying, Pay per click campaign and mobile advertising for 10-14 years. This counts a lot! And that's how the hard work, experience, and passion made AdNow what it is today.
Last year only in the month of December AdNow started working for the firms like Webmasters, and ever since then they have made changes so as to perform more effectively and in a better way. AdNow is growing very fast with 4.2 billion and still counting impressions every month, 900 million users each month and 190,000 and counting partners in 107 countries.
Key Benefits for Publishers
Now, what AdNow does for publishers? Well, AdNow works on multiplying your page views, and it automatically promotes your content. This is done with native advertisement hence making the page views of the publisher boost by 50%. Now after all this let's see the process of using AdNow.
Well, the registration process is very simple and includes only three necessary steps. It begins with registration option followed by getting a widget code and placing it and that's it, you are done. Below are the benefits for AdNow publishers.
You'll be receiving your weekly payout from $20 by various mode of payment such as PayPal, Wire Transfer, and Payoneer.
You won't be facing any code conflicts issue while using other ad networks.
You'll get your personal account manager who will be giving you support in your regional language.
You can expect the average native ad CTR of 1.15%
Even if you have a non-English site, you can join this native ad network.
The setup process is very quick, simple and hassle-free.
Key Benefits for Advertisers
Due to immense rise of Native advertising, Advertisers and Business owners leaning towards expending budget with Content discovery and Native ads rather than trying ordinary Banner Ads. So, AdNow facilities best options for advertisers who want to expand their business with the help of highly appreciated marketing techniques these days i.e… Native Advertisement
Below I am explaining some key features of being advertiser at AdNow,
No place for Fraud Traffic rather they give importance to only real traffic
Offering Low CPC as compared to other Native ads network like Taboola, Outbrain, Revcontent etc…
Dedicated account manager for regular support throughout your campaigns
AdNow allows advertisers to set daily budget limit for campaigns
You will have an option to target device and network based consumers
If your campaigns giving best ROI on Monday or any specific day. No worries, AdNow allow you to set campaigns as per date, time and hours
Block unproductive sites by creating a list
AdNow provides a micro level reporting for your campaigns
Read more benefits and start your campaign with AdNow – Click here
How to Use: Do's and Don't
AdNow is working with countries like Brazil, Portugal, Mexico, Spain, Italy, France, Germany, the Czech Republic, Romania, Serbia, Poland, Bulgaria, Greece, Turkey, India, Vietnam, Malaysia, Indonesia, Japan, China, Croatia and more. You name it and its here.
But there are some rules that you must follow if you want to become an undetectable part of AdNow.
1. Your site must not break any copyright law.
2. Your site should not contain any offensive content spam, spyware, malware, or any adult content.
3. It should not promote any illegal activity.
4. The publisher should avoid using any bots or software to manipulate clicks.
5. Do not click on your own ads or ask others to do it.
6. Do not try to generate fake traffics with the help of proxies, PTC sites, and auto-refreshing sites.
AdNow's Official Thread: Answers to all of your questions
If you've any more questions or doubts to clear, there is AdNow's official thread on Digital Point Forum you can join.
In this thread company representative, Rayees Wani will be answering all of your questions. Also, they publish best practice about native ads from time to time, and how you can make the profit from the system.
Conclusion
So if you are good at avoiding these things, then you are good to work with AdNow as Publisher. It also provides you facilities of customizing your ad according to your liking. You can change the color, size, font, rows, columns everything.
Overall, I tried to cover information while keeping in mind either you are an advertiser or Publisher. All advantages are key note for you to get started today. I can say, Go with AdNow and give a new experiences to your native advertising, content discovery and product recommendation.
Make your content worth the look and it will be a real change from the standard ads that most probably aren't working in an efficient way for you anymore. The reason for the downfall of standard advertisements is none other than the rise in native ads. So, promote your content with the right network, in a legit manner for the good outcome. So what are you waiting for? Go ahead and Sign Up today.