Rice is a staple Indian food. In many parts of the country, people have it every single day. Rich in vitamins and minerals, rice comes in different varieties. The best among these is basmati rice. Basmati rice is famous because of its superior quality as well as rich taste.
It is apt for the preparation of biryani as well as Chinese fried rice. Its long and thin grains differentiate it from other types of rice. Several brands in India sell basmati rice. However, only few among them offer high quality basmati.
Top 10 Basmati Rice Brands In India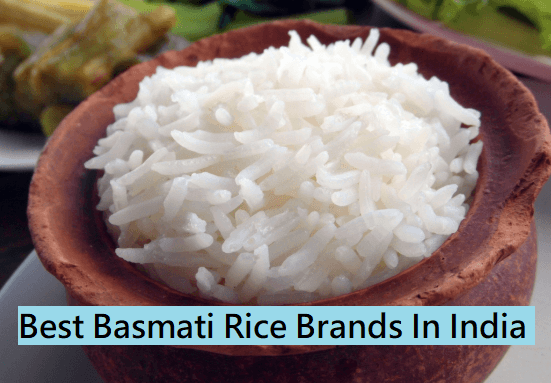 Here is a look at the top 10 best basmati rice brands in India.
Daawat Basmati Rice
Daawat Basmati Rice is a product of LT Foods. It is extremely popular in India. It makes for a perfect choice for biryani which is one of the most popular cuisines here. The brand offers a wide range of rice.
This includes Daawat Select basmati Rice, Daawat Gold, Super, Rozana, brown rice and Heritage basmati rice. Daawat Basmati is available in various other parts of the world too. It is equally popular abroad.
You can prepare the finest quality biryani using Daawat basmati rice. It is non sticky and smooth. Popular restaurants around the world use Daawat basmati for different rice preparations.
Lal Qilla
Lal Qilla is another favourite basmati rice brand in India. Rice company, Amar Singh Chawal Wala came up with this product. The company's owner, late Amar Singh aimed to acquaint the world with the exquisite taste of our home grown rice. Lal Qilla rice became popular among Indians almost immediately.
The company also exports it to various other parts of the world. The demand for this basmati brand is quite high in the international market. It serves as perfect choice for preparation of different kinds of Indian, Chinese as well as Mughlai rice cuisines.
Kohinoor
Kohinoor basmati rice gives a tough competition to Daawat as well as Lal Qilla Basmati Rice. It has a strong aroma and delicious taste. The company is a subsidiary of the famous McCormick & Co. It has been selling high quality basmati rice since more than four decades. Kohinoor offers different varieties of basmati rice.
This includes Platinum – the authentic traditional variety, Silver – new generation super basmati rice and Gold – extra long basmati rice.
India Gate Basmati Rice
India Gate is yet another brand that offers high quality basmati rice in India. Basmati rice from this brand are quite popular among Indians. These are used in several Indian households. The superior quality basmati is also exported to various parts of the world.
They age this rice for almost two years in order to enhance its taste and make it more flavourful. You can choose from a wide variety of India Gate basmati rice including Classic, Super, Rozana and Organic to name a few.
Aeroplane Basmati Rice
Aeroplane basmati rice is in high demand not only in India but in several parts of the world. The manufacturing of this rice is done in the most professional way using the latest machinery and tools. The company offers wide variety of basmati rice. This includes Wah Basmati, Super Basmati, 1121 Basmati.
World Cup Basmati and White Basmati Punjabi. Classic Basmati, Eternity Basmati, Long Grain Basmati, Metro Basmati, Brown Basmati and Apple Basmati are also available from the brand.
It also offers Season Basmati, Sella Basmati, Palm Tree Basmati, Sophia Basmati, Xatuba Basmati and Ali Baba Basmati. In addition to the wide variety, the rice is available at a reasonable rate.
Hanuman Basmati Rice
Though not as famous as the brands above, this one is also high in quality. Hanuman Rice Mills in Haryana have been manufacturing this basmati rice since 1990.
It is particularly popular in Haryana, Punjab and other Northern states. The company also exports it to various other countries. These are used in biryani preparations in countries such as Saudi Arab and Dubai.
Several varieties of Hanuman basmati rice are available in the market. These include parmal rice, sharbati rice, broken rice, long grain rice and PR14 rice. The long grain rice by the brand is popular because of its aromatic flavour. Moreover, it is available at a reasonable price.
Amira Basmati Rice
Amira basmati rice is popular because of its good quality and reasonable price. The tasteful and aromatic basmati rice is in high demand in India. In addition to offering superior quality long grain rice in the country, Amira exports it in various other parts of the world too.
They age the rice for at least one year before processing it in their high tech machinery. The nutritional value of the rice is kept intact even as the professionals at Amira polish and refine it.
Sungold
This is one of the new entrants in the market. Sungold Trade Pvt Ltd began manufacturing this high quality rice in 2009. The brand has been doing well ever since its inception.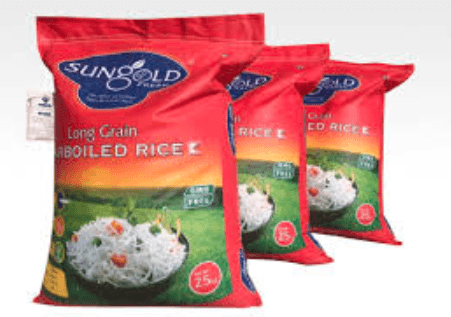 Looking at the overwhelming response in the domestic market, the brand began selling it in the international market too. Sungold Trade exports the basmati rice to various countries. Modern techniques and tools help professionals at this company cultivate and process rice.
Dosti Basmati Rice
Dosti basmati rice is pure and tasteful. It is available in various varieties including Dosti Regular basmati rice, Dosti Classic and Dosti Pride to name a few. It is rich in minerals and various other micro nutrients.
The professionals working for the company make sure the nutritional value of the rice remains intact. This is despite the fact that it goes through rigorous processing and refining. It adds a unique flavour to the rice preparations.
Fortune Basmati Rice
Fortune Foods Ltd came into being in 1993. It is known for offering various food items that are high in quality yet light on pocket. Basmati rice from this brand is also popular owing to this very reason. The company uses new age processing technology to manufacture and process basmati rice.
The long grain basmati available here are flavourful, tasteful as well as nutritious. Many households in India bring home Fortune basmati rice to prepare delicious rice cuisines.
Biryani is one of my favourite cuisines. And it tastes good only when high quality rice is used to cook it. The basmati brands above make it tasteful and render a distinct aroma to it.