If you're planning your next vacation to New Zealand, spending a day at the beach is never something that you have to think for a long time. There are multiple beaches in New Zealand and no matter where you're going, you can relish a wide variety of rugged shorelines and pristine harbours among the other splendid coastal beaches.
Best Beaches In New Zealand To Visit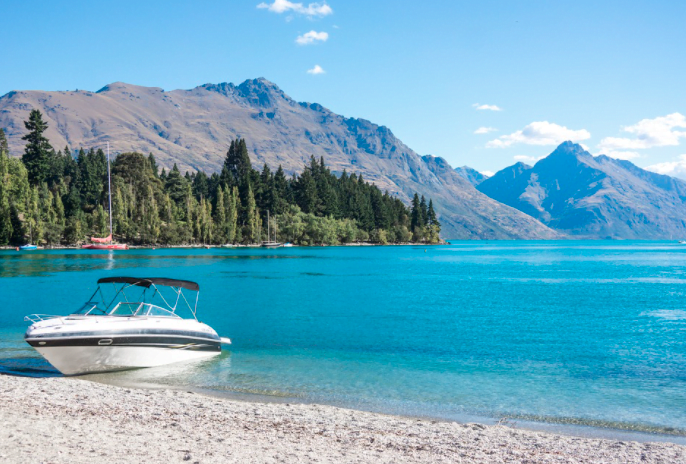 If you ask a Kiwi about their favorite beach, you'll get different answers. From the north to the south, there are several of those stunning beaches to visit. Here are few names that you should definitely keep in mind.
Ninety Mile Beach, Far North
The more North you go in New Zealand, the warmer the seas become and the skinny Northland province is washed with some of the most gorgeous beaches.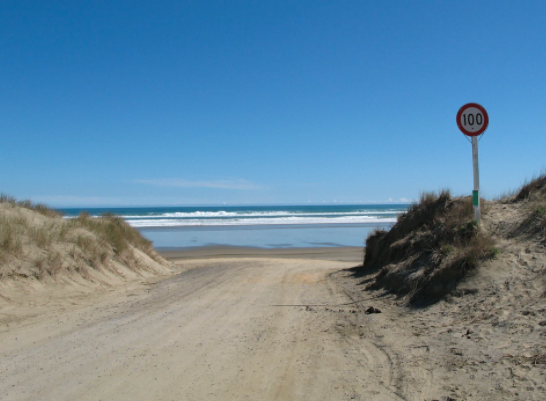 Such a beach lying at the northern tip is Ninety Mile Beach, which is 55 miles or 88 kms long. It stretches from Ahipara to Scott Point near Cape Reinga on the far northwestern coast of Northland.
Awaroa, Tasman
Awaroa is said to be "the people's beach" and it is engulfed with green native bush, turquoise water and it also has a long stretch of golden sand.
This beach lies deep in Abel Tasman National Park in an appropriately named Golden Bay, which lies at the top of the South Island. There is ongoing work being done to safeguard its ecosystem.
Moeraki, Otago
The sands of Moeraki that lie towards the north of Dunedin in the South Island have lent a sculptural beauty by huge boulders that just dropped from the heaven.
There is a rationale for their existence but you will have more fun here due to the splendid scenery that you'll find here. Foodies will enjoy this trip due to the vast array of seafood.
Maitai Bay, Karikari Peninsula
This is a sheltered bay that is perfect for swimming as the waters are clear and warm. The Maitai Bay Headland Track is perfect for travelers who want more activity than only sitting idle on the beach.
You have to take a 90 minute hike through scrub land and farm to see the awesome views of Matai Bay and Waikato Bay. However, fishing is strictly prohibited in this area.
Waipy Cove, Bream Bay
Lying further south in Northland, Bream Bay is a beach that is located towards south of the city of Whangarei and it is just a couple of hours' drive north of Auckland.
The entire bay is characterized by dramatic views and white sands of the Whangarei Heads and Hen and Chicken Islands offshore. Nearby, there are other beaches like Ruakaka Beach and Langs Beach.
Piha, West Auckland
Piha is a rugged black sand beach that lies in west Auckland and you have to travel through Waitakere Ranges in order to get there from the city. This is one of the most popular surf beaches of New Zealand.
But the seas are rough and they happen to be suitable for experienced newbies or surfers who have an instructor or guide with them.
Cathedral Cove, Coromandel Peninsula
The Coromandel Peninsula is an easy drive from Auckland and it also features several contenders for being the best beach in the country. Cathedral Cove is one of the most iconic beaches in New Zealand but like other attractions, it is also famous for good reason. Kayaking is a fun activity that you can try here.
Whangamata, Coromandel Peninsula
Lying at the southern tip of Coromandel, Whangamata ticks off most of the boxes that you have listed for a perfect beach. It is a white sand beach, it is safe for swimming, it is incredible left-hand surf break at Whangamata bar and it is also best for kayaking and paddleboarding. This beach is a favorite among the New Zealanders.
Ngarunui Beach, Raglan
Raglan is one more of Northern New Zealand's famous spots for surfing. The shimmering stretch of black sand at Ngarunui Beach makes it an ideal place for the newbies to learn surfing.
This is why there are several new surfing schools being set up in that area. The western part of this beach is best for surfing and swimming and perfect for long walks.
Oriental Bay, Wellington
New Zealand doesn't have city beaches like Sydney or Rio de Janeiro and as there are several gorgeous untouched and virgin beaches, they're never missed.
Though the weather of Wellington is blustery, locals flock to Oriental Bay when the wind dies down and the sun comes out. In case you don't prefer swimming, take an ice-cream and watch people instead.
Anchor Bay, Tawharanui Regional Park
This is called the best-kept secret of Auckland and the Tawharanui Regional Park is located at the fag end of the long gravel road, which is almost 90km from the central Auckland.
You will be rewarded with some of the nation's most beautiful white sand, walking tracks, wildlife and rockpools to explore.
Kaiteriteri, Tasman Bay
Though it is more of a cliché to speak of golden sand in a beach, the exact color of the sand in this beach is yellow-orange gold. It lies at the edge of Abel Tasman National Park and hence it is the best jump-off point for all your kayaking pursuits and the offshore marine reserve.
Wharariki Beach, Golden Bay
Wharariki Beach will give you a feeling that this is the end of the earth as it is practically so. You can access this beach through a half-an-hour walk from the end of the road over the farmland. Walking through the beach at low tides can feel great.
Hokitika Beach, Westland
The best time to visit this beach is post a heavy rainfall or a storm when the amazing driftwood washes ashore. It lies on the western coast of the South Island. You can see the highest mountain of New Zealand, Aorali Mount Cook from the beach.
Aramoana Beach, Dunedin
Bird enthusiasts and wildlife lovers should spend more time exploring this coastline around the city of Dunedin. It is home to penguins, sea lions and several other wonderful creatures. Aramoana has a wide beach on the north side of Otago Harbour with sand dunes and drastic cliffs.