Artificial Intelligence or AI, in 2015, was a USD 5 billion marketplace by revenue when it was just a buzzing sector. It is going to see exponential improvements and implementation everywhere making the revenue shoot up to USD 12.
5 billion, which is more than the double, by 2020, according to some estimates. According to a Gartner report, the demand for artificial intelligence professionals is going to grow by 38% by 2020.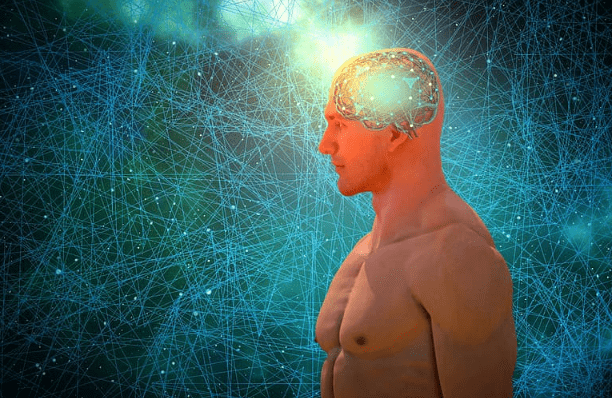 Some of the most exciting trends in AI in 2020 are as follows.
AI usage is going to make the healthcare sector less expensive and more accurate. The focus will be mainly on explainability and trust over the techniques used. AI is going to be less data-dependent.
The use of AI techniques is seeing an expansion in manufacturing units as well as the development of AI is going to be automated. Improved efficiency and hence accuracy of neural networks are on the go.
This article gives you an introduction to artificial intelligence and what are the top courses in AI for beginners.
What is Artificial Intelligence?
When you see a machine with cognitive abilities like learning, reasoning, perception, problem-solving, there is artificial intelligence behind these abilities. In other words, when human behavior is shown by a machine or a device, artificial intelligence comes into play.
The most common example of Artificial Intelligence, we see in our daily life is our smartphone. It recognizes your speech and acts accordingly. It can make calls for you, translate your messages and even send it.
You might have seen robots taking orders at your favorite restaurants and serving you. Robotic surgeries have become common these days. Now when a coronavirus outbreak has happened, a report says that a robot is almost ready to provide medicines and masks to the patients in a hospital in Jaipur.
The tasks that previously needed human intervention for solving problems, learning or reasoning are now done by machines, and here you can demonstrate the advantage of artificial intelligence. Converging technologies in addition to Big Data and the Internet of Things(IoT) play the driving forces in the growth of Artificial Intelligence.
The stream of Artificial Intelligence and machine learning algorithms encompasses mainly subjects like computer science, python code, psychology, math, natural language processing, data science, neuroscience, machine learning, deep learning, and many more disciplines.
Online Courses in Artificial Intelligence
For beginners, there are introductory courses in Artificial Intelligence that let you know about the overview of components and bring you to disciplines like AI research and developments till date.
Let us now have a look at some of the best courses in AI available online.
Introduction to Artificial Intelligence course for beginners – Simplilearn
This course is designed for beginners who want to learn how to decode the mystery of artificial intelligence and its business applications. This AI for beginners course contains an overview of concepts and workflows in AI, machine learning as well as deep learning, and performance metrics.
They teach you the difference between unsupervised, supervised and reinforcement learning and see how clustering and classification algorithms identify AI business applications.
This course is ideal for developers who wish to be AI engineers, information architects, analytics managers, or analytics professionals.
Duration: 3 months.
Introduction to Artificial Intelligence – Udacity
This course introduces fundamental concepts of AI and is a part of the School of Artificial Intelligence Program. This course encompasses topics like machine learning, natural language processing, robotics, and probabilistic reasoning.
And This course avails you rich learning content, interactive content, and flexibility of learning at your own pace. There is a student support community that you can join to share or get the queries and solutions related to the course.
Duration: 4 months.
Learn AI from ML experts at Google – Google
With AI and ML being the fastest growing technologies to be learned today, Google is here to make you an AI expert. Even if you are a beginner or an ML expert this platform will help you develop your skills with its relevant content and exercises.
This content helps you discover the collection of tools and resources that are project-oriented. You get to work on the basic techniques with the help of examples. This course lets you use real-world tools and datasets to implement the skills that are covered.
Duration: Self-paced.
AI for EveryOne by Andrew Ng – Coursera
This course is designed by Andrew Ng, the founder of Coursera and the pioneer in the field of Artificial Intelligence. This course includes the explanation of both the basic and crucial terminologies used in AI, identifying opportunities to apply AI solutions for problems arising in your organization.
Here you can work with an artificial intelligence team and build strategies for your company. As the term says 'AI for Everyone' there are no prerequisites to take this course.
Duration: 4 weeks of learning 2-3 hours per week.
Artificial Intelligence for Beginners – LinkedIn Learning
This training introduces you to the important concepts of Artificial Intelligence. Here, different approaches to AI are taken in order to learn subtopics like Deep Learning and Machine Learning and their implications. The lectures let you learn how to integrate AI with techniques such as Big Data.
This course has well-designed content and you can view the lessons online and offline as well. The training can be taken by students, project managers, software developers, researchers and more.
Duration: 1 hour 27 minutes.
AI for Beginners and Professionals – Intellipaat
Intellipaat offers Artificial Intelligence online course that are not only helpful for graduates, students, and entry-level professionals but also for experienced IT professionals. This online training program incorporates several methodologies and techniques that are necessary to become a certified AI professional.
Intellipaat online course is led by experts from major companies who will teach and make you proficient in numerous AI tools and technologies, such as Keras, TensorFlow, etc. Further, you will get acquainted with chatbots, deep learning applications, and other significant technologies of AI.
Besides, this course is specially designed for professionals in e-commerce, Data Science, analytics, search engines, and other software professionals.
A team of expert AI developers offering artificial intelligence solutions that provide insights and automate processes for your business.
Conclusion
Artificial Intelligence is the fastest growing and transformational technology in today's world. This brings a lot of opportunities for the professionals who wish to make their career in this field.
The certification courses validate your skills in AI and let you get the job of your dreams. Some of the best certification courses are available online and are listed above. You can choose any of them to get into the ever-growing field of Artificial Intelligence.