With every possible shape and size available, plastic frames make the most colourful and voguish style statements. With back-to-back different types of frames being launched, plastic glass frames still have a strong foothold due to their rough and tough use, and innovative designs.
Plastic glass frames are ideal for people with strong prescriptions, as they have thicker lenses which can fit in a plastic frame due to their high strength. They are lighter in weight and affordable in range.
Amongst various designs available, we've shortlisted a few of them for you. Find them below.
Retro Round
These plastic glass frames with the black front from Fastrack are apt to bring out your expressive personality. Pair these with your semi-formal outfit or casual tees to make a mark.
Bearing a square shape with soft edges makes them suitable for all face shapes, be it round or with sharp features. The black and brown frame colour enhances the overall look and distinguishes it from your regular monochrome frame.
Textured Browns
Fastrack is a brand preferred by most users due to its high quality and affordable range. The handmade acetate frame makes it more appropriate to use as it allows transmission of moisture and optimal clarity.
The brown colour of the frame gives you the liberty to carry them with all your outfits. Pairing these full rims with a black ensemble or even colourful outfits will do justice to the beauty of this frame.
Illustrious Cat-eye
Cat-eye frames have always been popular among women. This classic style from the late 60s is never out of trend. With the peculiar feminine element in it, they add glamour to even your basic attires.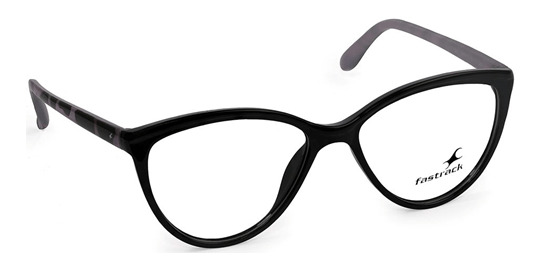 These have been a fashion staple for celebrities as they highlight the facial features of a woman. Many of them even wear non-prescription glasses solely for accessorizing the outfit. With the textured temple, they help you create a stylish yet minimalist look.
Bold Black Squares
Did you notice the fine square shape of these plastic glass frames? They have been a go-to accessory for both men and women. Struggling to amp up your outfit in an effortless way? Opt for these stylish black glasses.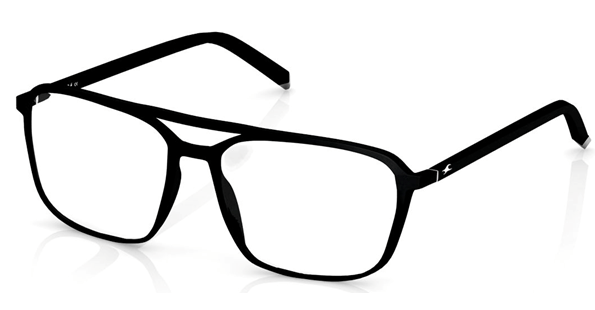 They are also ideal for those who are not comfortable trying on different colour combinations or being highlighted. These square frames will work wonders for you. Sticking to these versatile plastic glass frames for a long time will never make you feel outdated.
Catch hold of the fashion game with these square glasses.
Winning Rounds
Many individuals are choosing these rimmed eyeglasses in brown hues over others. What's special about them? The round shape, which creates a retro-classic look, does not require you to put in any efforts further to be a fashion icon.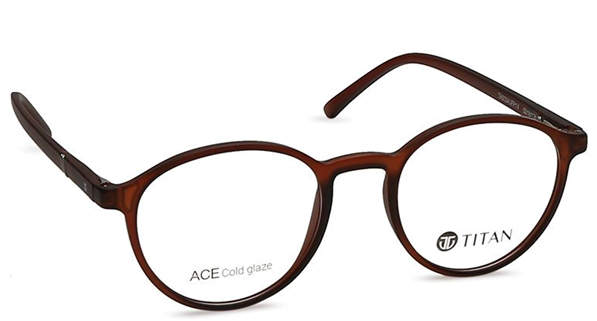 From historical times when they were worn by famous personalities, they haven't lost their essence since. Wearing them to your work or casual outings, these will prove to be equally impressive.
Stay Comfortable All Day Long with These Plastic Glass Frames
As all of us know, eyeglasses have been playing a dual role in functionality and fashion. Non-prescription eyeglasses have been trending as an accessory to revamp your look and bring out a peculiar identity. Comfort should be prioritized while choosing eyewear, plastic glass frames are being recommended for the same.
Reputable retailers like Titan Eyeplus have a wide range of plastic glass frames and others from top brands. They've always been a front-runner in providing best services to their customers, be it during or after their purchase.
Having all the authentic products, they have a happy and satisfied customer base. What are you waiting for? Get your favourite frame today!