Commercial drivers in Ontario are mandated to be a part of a body that regulates and governs all of their activities. All members of this body have one thing in common. They each have a CVOR certificate.
If you're a commercial truck driver looking to obtain a CVOR certificate in Ontario soon, we have all the tips and resources you'll need for the process. If you have questions about how to prepare for this license, find out here.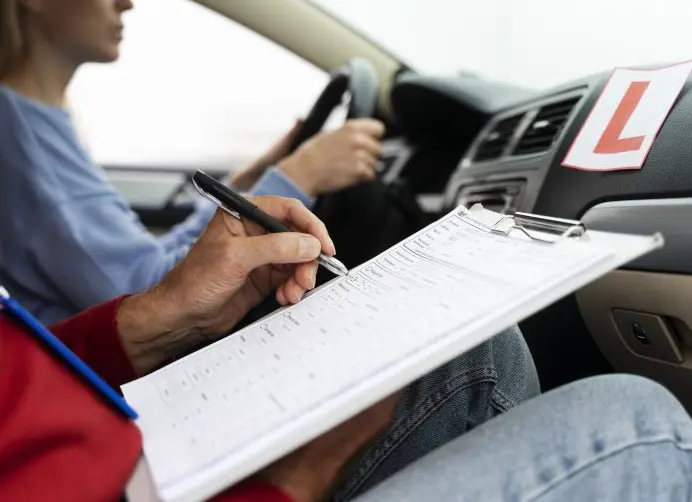 In this article, we'll extensively review every aspect of the CVOR certificate. This article will serve as a guide for all those looking to not only bag a certificate but also gain adequate knowledge on how this certification can be of value to their career.
Overview Of The CVOR Certificate
The acronym CVOR stands for Commercial Vehicle Operator's registration
The test, which is facilitated by the Ministry of Transportation, consists of 30 multiple-choice questions. As expected, these questions test the driver's level of skill, experience, and expertise on various aspects of driving, road safety, and road rules.
A CVOR certificate in Ontario will cost you a nonrefundable fee of $255. The entire process takes about three to four weeks to reach completion.
After the MTO (who are the facilitators of the program) receive your application, it will stay in the backlog for about two weeks before you will be called on to take a knowledge test.
Expect to receive a result for this test after about two weeks of completion. You must note that you need a passing score of about 80% to be allocated a CVOR certificate.
Eligibility
To get a COR certificate in Ontario, you must meet the following eligibility requirements:
You must be at least 18 years old.
You must be a commercial driver or an aspiring one.
You must have a solid knowledge of Ontario road rules and traffic regulations.
You already have a valid license for the class of vehicle you intend to operate.
What A CVOR Certificate Can Get For You
A majority of commercial drivers in Ontario strive to acquire a CVOR certificate because it makes them eligible for the following benefits:
A promotion
Getting a CVOR certificate as a truck driver can be equated to an average worker bagging a master's degree. They are more likely to get a raise from their current employers when they ask for one. This certificate shows that they now possess a higher level of skill than they previously did and, therefore, are entitled to better pay.
Better job opportunities
Drivers with a CVOR certificate are more eligible for jobs on the high end of the pay scale. Seeing as a CVOR certificate is usually among the requirements in most job ads, having one gives you an edge over the others who do not have one.
How To Prepare For The CVOR Written Test
The CVOR test might be a written one, but it also requires the same level of preparation that the regular two-phase tests do. Here are guaranteed ways to ensure that your $255 does not go to waste: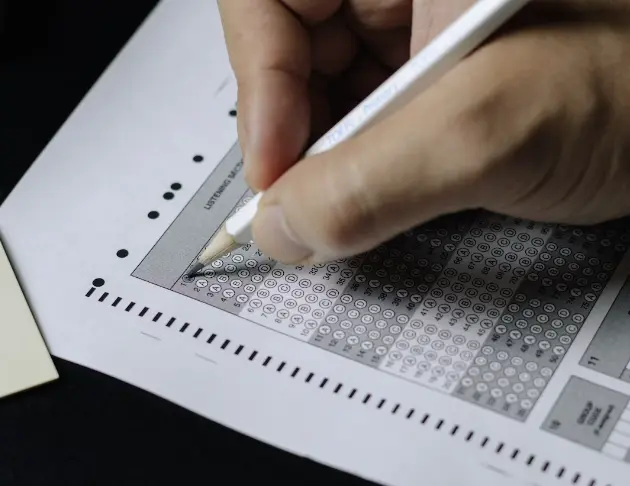 Educate yourself about the rules of the road
You will need to prove to the board that you know everything an Ontario roadworthy driver is mandated to know. Nothing is too basic, and nothing is off-limits. Learn everything from traffic signs to how to handle sticky road accidents.
Ontario has specific road rules. To learn all about them and more, get yourself a copy of the driver's handbook and study it religiously.
Ensure your safety rating is better than average
You have a higher chance of success on your first try when you do not have prior records. Since the test is facilitated by the ministry of transportation, they have access to your records. They will review your priors to determine whether you are worthy of a CVOR certificate.
In your best interest, do all it takes to keep your name clean. Do this even after you have gotten the license. Otherwise, you will have problems whenever you have to renew.
Get driving training
Driving training may not be a government-mandated step in your CVOR certificate acquisition process, but you will enjoy the perks if you invest in one. Driving training will arm you with skills and knowledge that will come in quite handy during your assessment.
Your examiners want to see that you are an experienced driver who will not abuse their power when granted a CVOR certificate. With driver's training, you will learn how to get on their good side.
Know everything there is to know about your vehicle
Aside from knowing the specific type of license to get, go the extra mile to learn all there is to know about your vehicle. You might find questions about this in your Ontario CVOR test.
Learn about the different parts of the vehicle, how to troubleshoot minor technicalities and maintenance procedures. Even after the test, this knowledge will help you stay safe and keep your vehicle in the best possible condition.
Take practice tests online
You need to take as many practice tests as you can find. Because these tests are quite similar to what you will face in the CVOR written test, your best shot at success will be to familiarize yourself with them as much as possible.
When you take the CVOR practice test, you get to hone your knowledge. That's not all. You also get to identify knowledge gaps, work on them, and build your confidence for the main assessment.
How To Aquire a CVOR Certificate
Here are the steps involved in acquiring a CVOR certificate in Ontario:
Check if your vehicle needs a CVOR certificate
You can do this by checking the registered gross weight (RGW) of your vehicle. If your vehicle is plated in Ontario, the United States, or Mexico, you need a CVOR for:
Trucks with an RGW over 4,500 kg, including trucks with farm license plates.
Pickup trucks registered to a business or with a manufacturer's gross vehicle weight rating over 6,500 kg (14,330 lb).
Gather the required documents
You will need to provide the following documents when you apply for a CVOR certificate:
Proof of identification.
Proof of address.
Proof of insurance.
Commercial Vehicle Operator's Registration (CVOR) knowledge test results.
Apply for a CVOR certificate.
You can apply for a CVOR certificate online, by mail, or in person at your local DMV
Pass the CVOR knowledge test.
Pay the CVOR registration fee.
You have to pay a one-time fee of $255 once your application is approved. The fee is based on the size of your fleet and your safety rating.
Receive your CVOR certificate
Your CVOR certificate will be mailed to you within 4-6 weeks of your application being approved.
Wrapping Up
Bagging a CVOR certificate is a noteworthy feat that requires a lot of planning, preparation, and allocation of resources. We hope that you make use of the tips and guides outlined in this article to make your process smooth and easy.