Nowadays, people depend on a lot of modern technology like making design or formulating a plan through software tool and it is an easy method because they don't have to go through any a headache.
What is Business Plan Software?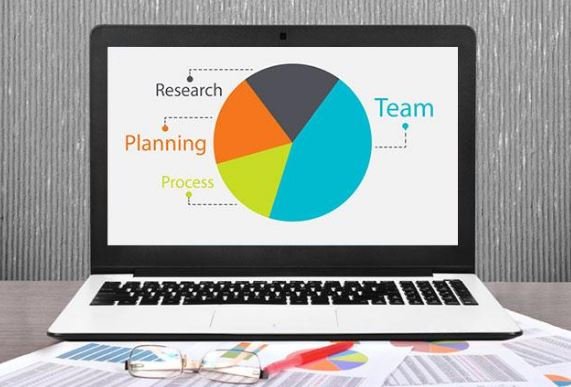 Basically, business plan software is computer software that assists users to create and evaluate marketing strategies, set up future plans and test any proposed ideas.
Although they can't match up with the creativity of human mind but it can efficiently assist a business to formulate a well-organized plan for their business. You will hundreds of business plan software in the market that boast of providing ingenious plans.
Business plan software comes as a complete package where they are packed with manuals, articles as well as books which are related to business development and ideas. These applications are helpful to owners who are already running a business as well as new starters.
It helps the owners in every step of their business by assisting them with fundamental decisions and ideas thus helping them to run a smooth business. You can use this software to create a future plan as it is not possible to chalk down everything on paper moreover; this application is guided by a suggestion from experts.
Users of business plan software are even furnished with new ideas, advice, and articles on daily basis from an expert which comes handy during daily business dealings. It also helps a user who is planning to expand their business by providing them with advice and examples.
Apart from these assists, they also help with advertising, marketing, legal information, e-business administration, etc. The number of perks that business software provides is immense and it is not possible for the human mind to formulate everything for their business so it helps them in every step.
Best Tips to Search Good Business Plan Softwares
Creating ideas for business is a huge headache and not everyone holds that creativity to formulate indigenous plans, so at that time business plant software comes handy. However, you will ample amount of business plan software in the market where some are free but most of them come with a price tag.
All the paid application you will find in the market can be good as there are many software which might prove as a futile buy. Following tips can help you in finding a good business plan software in the market:
Going through reviews
Going through reviews of reputed business plan software is an ingenious idea; it helps you in finding what expert has to say about that software. They point out every factor of that software including pros and cons which give you a wide view of the software.
In various reviews, you will also find rankings of these applications and it would be a smart move to find the good software from the top tier companies list.
Demo version of software
Various reputed business plan software offers a demo version of their software and it would a great idea to test every software by yourself for formulating a business plan. However, you won't be able to use all the features of that software but it will give a brief idea about the utility of the software.
You can even go for the trial version that lasts for the only month where you can utilize a lot of features although they won't allow finalizing the whole idea rather they will give a brief overview of the plan.
Technical assistance service
A good business plan software will come with an effective and 24X7 customer service along with technical assistance. You should enquire about the technical assistance service of a particular software which you will opt for and a good software will always provide impeccable technical support.
A software without proper customer service can be useless at times and it will stall your business growth if don't get any support.
Pricing and Renew
Pricing and renew facility of the software is another factor which you should look out for which can help you in finding a good business plan software.
However, you can't totally judge a software by its price tag but a good software will come with a competitive price tag carrying all type of modern facilities. It will always recommend that you should avoid software that has a cheap price tag as you will get very features.
Modern features
A good software will carry all kind of modern features and there will be facilities to customize them depending on your requirement. The efficient one will come with a pre-defined outlines barring you from creating outline while writing plans for your business. Even all the accounting is done automatically after you add all the figures but you won't find this feature in cheap software bundles.
Availability of templates
Availability of templates is the main aspect you should look into while you start finding a good business plan software. A good software will come preloaded with a lot of financial templates and other relevant templates that will be needed for the work.
A number of updates from the maker of the software are a crucial factor and most of the reputed software receives daily updates both technical and suggestions.
The above 7 tips can come handy while you search for a good business plan software for your enterprise. 🙂