What will you do when you see some pop-up messages and little icons that appear in the IT systems? It means that there is a new software update available for your IT systems to install as well as download. Many individuals see such kind of notifications and the installing process of new software updates disrupting and insignificant. The fact is that the people avoid such kind of notifications for several reasons, like, 'Do I actually require installing software update?', 'My system is working properly, 'I don't have time to reboot my IT system, 'I do not want to install this update!' etc. However, installing software updates is one of the most significant things you may perform with your PC. Obviously, if you do not update your software, you are probably going to get malware in your PC and also get hijacked. Anyways you should know about software updates first.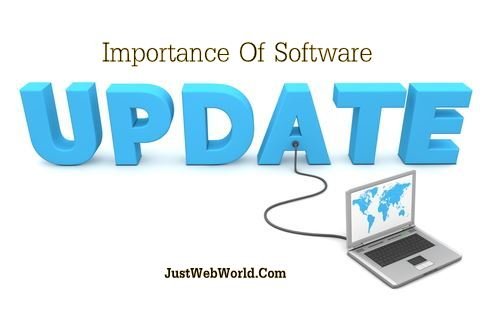 A software update, also known as a 'Service Pack' or a 'Patch', is a piece of software introduced by the vendors of software. Software update is mainly to present security vulnerabilities in their existing items. Occasionally, Software updates contain product enhancement and bug fixes. These kinds of updates are generally installed over the present installation and do not need re-installation or uninstallation of the software.
A software update may contain:
Product Enhancements and Bug Fixes: Many software updates are developed basically to present security holes in the programs. You can use software updates with product enhancements and bug fixes to improve performance of the program.
Security Vulnerability Fixes: More than 90% of operating system and software updates are to fix security vulnerabilities in the programs. With a security hole, a software program may allow very bad things to happen to the IT system.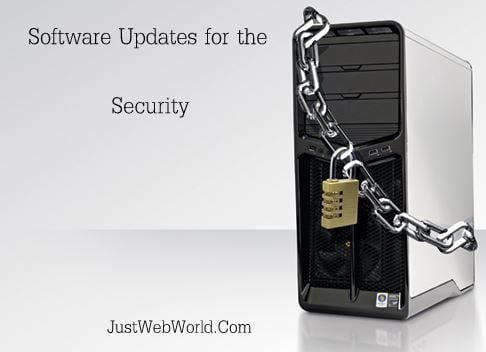 Why Software Updates are very important for the security of all the IT systems?
To get the great performance from your system and also to keep protected against malicious threats and cyber-attacks, it is very essential that you must not avoid any critical software updates. Using an outdated or unpatched system is like residing in a home without locks on the doors, inviting unwanted pushers. When you avoid software updates on your PC, you are selecting to leave your system open to virus.
Downloading software updates and installing updates may sometimes be tardy, but the benefits you get from the software updates are doubtless worth it. The good thing is that you do not need to manually install and download most updates for each piece of software. A majority of programs and Operating systems installed on your system may do the work for you with no intervention.
Today, computing is generally moving at the speed of light! Many times you purchase a piece of software, by the time you install software, the software will be outdated, whether it antivirus software to protect your computer or office software to create word documents.
Patch management is an area of systems management that involves acquiring, testing, and installing multiple patches to an administered computer system. The Patch Management is one of the most important tasks of system administrators and IT managers. Software updates and patches must be provided timely and managed consistently.
Therefore, software updates for the security of all the IT systems is very important. If you do not update software, there can be bad results. All software updates can provide protection towards a variety of Security vulnerabilities. Most people will readily update the anti-virus software; we all know that anti-virus software can prevent a virus from deleting our data or taking control of our PC. However, the antivirus software scans incoming emails or files.
Therefore, Depending on the intensity of the security hole, an attacker or hacker would take total control of your system. So, software updates play a vital role for the security of all the IT systems.