There are a lot of great reasons to start a blog. You might do it as a way to make money, or you might just do it for fun. No matter why you choose to start a blog, it is important that you have readers. After all, if no one is reading your blog, there's no point in having it!
The content in your articles is undeniably the most important aspect of your blog. You have to create high-quality, error-free content that people actually want to read, but good content doesn't automatically guarantee success.
You have to do a lot more than just write if you want your blog to be successful. Here are five things you can do to support your blog and get as many readers as possible.
1] Create an App
Supporting your blog means thinking outside the box. Why not create an app to go along with your blog?
An app can make it a lot easier for users to access your content, and it can be a great way to connect with your readers in new and exciting ways.
You just have to make sure you create an app that people actually want to download.
The overall average conversion rate is just over 26-percent. That means only roughly one in four people who see your app will download it.
There are ways you can increase the chances of getting new downloads. The biggest is to solve a problem for your audience, so make sure your app concept is good. If it is, it can do wonders for your blog.
2] Write a Viral Post
Going viral is huge for a blog. It means millions of people are sharing the content in your article, which means you'll suddenly have tons of visitors to your website reading all of your articles.
Unfortunately, you don't have a ton of control over whether your post goes viral or not. If it was easy, everyone would do it!
There are a lot of reasons why some things go viral. You can tap into those things to create viral content. A few ideas include:
Create a list.
Create a comprehensive how-to list.
Post something clever and funny.
Research trending topics, and create a blog about it.
Create a fun quiz.
You probably know this one already. Being active on social media is a great way to support the success of your blog. Post teaser content on Facebook and use high-quality images on Instagram.
It's true that being active on the biggest social media networks allows you to reach the largest audience, but that doesn't mean little-known social media sites aren't worth your time.
For example, you can start a blog on Medium to help direct traffic to your website. Answer questions on Thumb about topics of expertise, or do it all on Tumblr. Your audience may not be as large on these kinds of platforms, but that also means there's a lot less competition.
4] Guest Write for Other Blogs
You probably spend the majority of your time writing for your own blog. That's important! Frequent posting will keep readers coming back for more. Just don't forget about writing for other blogs.
Guest writing for other blogs comes with many benefits that include.
Exposure to a new audience.
Stimulate social media shares.
Improve online authority in your niche.
Bulk up your backlink profile.
It also enables you to make connections with other bloggers that can pay off in the future.
5] Make Influencer Friends
Speaking of making connections, you shouldn't discriminate. It's still worth your time to make connections with small-time bloggers, even if they don't have a huge audience. But, if you want to make the greatest impact on your blog with industry connections, you need to make influencer friends.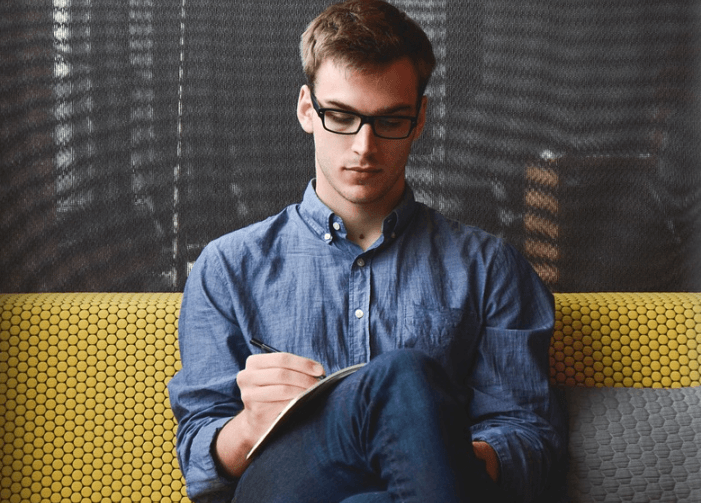 Influencers have access to a massive network of follower. One mention of your blog and you could see an influx of thousands of readers.
Working with influencers doesn't have to be as tricky or expensive as you think! Get creative about how you collaborate. For example, instead of asking them to sponsor your site, and paying them to do it, as if they would be willing to write an article or create a video for your site.
No matter how good your content is, it still needs a little help. After you've posted an article, give one of the ideas on this list a try and soon, new readers will be coming out of the woodwork.