Ever since the first gambling website made its way to the internet in 90s, the online gambling market is growing and has now grown into a multi-billion-dollar business globally.
Online gambling consists of games such as poker, slots, sports betting, casino games, and lotteries and all of these continue to grow at an astonishing rate.
Gambling In India, Can Gambling be Legalized?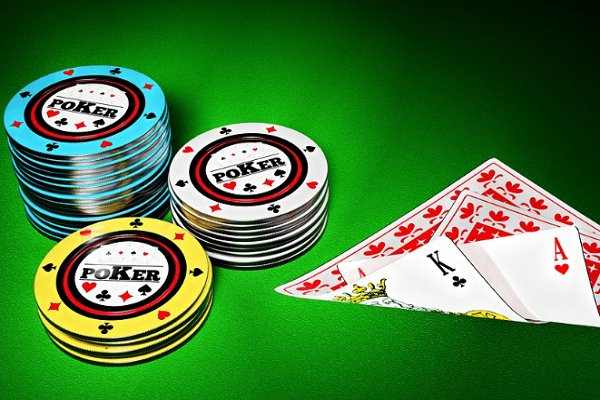 While most of the countries are bringing about changes to their laws to legalize online gambling, which could act as a cash-cow for the government, India is still sitting on the sidelines. Despite a huge population, India hasn't been able to tap the potential of the market as most of the gambling is done outside of the regulatory net.
As of now, India generates around 500 million dollars yield legally and that is just a fraction of the amount that could be generated if online betting, let alone gambling, is legalized.
Indian betting market was estimated to be worth more than 150 billion dollars and if legalized, the sector would bring in about 1 lakh crores in taxes alone.
Apart from a few states, there is no legal gambling framework in the country, and therefore, most of the operators are setting their bases offshore and going online.
With India being a cricket-loving country, the biggest focus for most of the operators is on cricket betting, but online lottery in India is taking big strides as well.
Games like Rummy and Poker are now legalized to play online in most of the states and other games, which involve even a bit of skill could follow the suit in the times to come.
Lottery, which is popular amongst masses in India, is legal in only 13 states in India. However, the introduction of online lotteries has opened the gates for most people to play a part in this unaccounted multi-billion dollar industry.
While it is illegal to sell state lottery tickets online, there are no laws yet about the online lottery in India.
Additionally, the Law Commission of India has recommended the Central Government to make gambling legal, largely because of the revenue in taxes that could follow.
Currently, the gambling scenario, online as well as offline, is befuddling. Games like Poker and Rummy are allowed to play for real money, but Teen-Patti is considered to be a game of chance, and is, therefore, not allowed. Similarly, fantasy games are considered legal, but sports betting is illegal.
For states where gambling or lottery is legal, these games act as a god-send gift as far as revenue is concerned. For instance, the tax revenue from state lotteries for the state of Kerala was just a bit shy of Rs. 1,300 crores in FY19-20.
With economies dwindling globally, there cannot be a better time than now to increase revenue by regulating the industry.
While for 13 states, where playing lottery is legal, the revenue is likely to take a hit for a brief period, this revenue stream is likely to pick up as things return to normalcy.
If the legalization happens, offline as well as online lottery are both going to benefit from it, albeit at different magnitudes respectively.
Online lottery in India forms only a minuscule part of the overall legal market. However, if things do get legalized and regulated, the demand for online lottery in India will accelerate, at least for the foreseeable future.
More people have access to mobile and internet than ever before, and therefore, the opportunity of revenue for the government from online avenues is immense.
Having said that, legalization of gambling is a sensitive subject and moving too early could have its own repercussions and even a time of two years might not be enough to roll out a consistent framework across the country.
It is not the question of whether or not India will realize the potential of this industry and its market, the only thing that remains to be seen is when.