The Heisman Trophy is the most sought-after individual award in college football and one of the most prestigious individual honors in sports. This season, it looks like a first-time winner will receive the award, as several fresh faces at the quarterback position have broken away from the pack. Below is a list of the favorites to win this year's Heisman Trophy and a look at their chances to come away with the award at the end of the season.
Michael Penix Jr.
So far this season, there is not a player in college football who has been more valuable to his team than Michael Penix Jr. of the Washington Huskies. College Football Odds for this season have Penix as the clear favorite to win the Heisman Trophy, thanks to his individual play and his team's success. While both of those things can change in the season's final weeks, Penix has built himself quite the lead in the race for this award.
Penix is in the top five among FBS quarterbacks in passing yardage and touchdowns. He has racked up those numbers on a Washington team that is undefeated on the year and in the top 10 in the college football rankings. But Penix also got off to a strong start last season and knows better than anyone that he needs to finish strong if he wants to get his hands on the Heisman.
A season ago, Penix started the season with 16 touchdowns to just three interceptions through Washington's first five games. But he slowed down dramatically from there, throwing just 13 touchdown passes in his team's final seven outings. He simply must do a better job of maintaining his first-half pace this season to avoid another tumble out of Heisman contention.
Dillon Gabriel
This season has been a fascinating one for Dillon Gabriel of the Oklahoma Sooners. He almost didn't play at Oklahoma, nearly transferring to UCLA from UCF instead. But the decision to go to Oklahoma has paid enormous dividends for Gabriel and his team, as the Sooners are undefeated. At the same time, Gabriel has put together a strong case that he should be this year's Heisman winner instead of Penix.
Gabriel's accuracy has been the trait that has contributed the most to his rise up the list of Heisman Trophy favorites this season. He is completing over 70 percent of his passes to this point in the year, as defenses have found it difficult to disrupt his rhythm when he drops back to pass. After leading his team to a late comeback to beat rival Texas, Gabriel may not face another ranked team until the Big 12 championship game, bolstering his chances of remaining a Heisman candidate.
J.J. McCarthy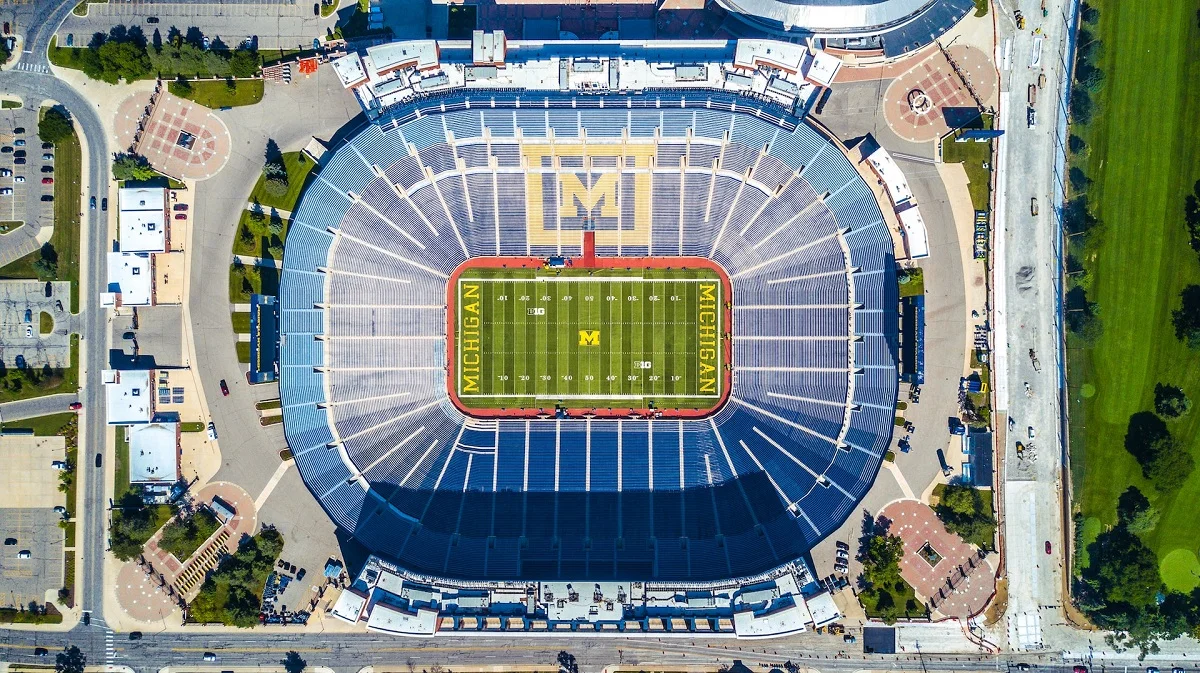 Of the quarterbacks still in the Heisman Trophy race, J.J. McCarthy is typically asked to do the least for his team. The Michigan Wolverines quarterback can often rely on a defense and running game that is better than most of the signal-callers in this group have to work with. But outside of a game against Bowling Green where he threw three interceptions, McCarthy has not thrown another pick this year, and he is in the Heisman hunt as a result.
How McCarthy leads his team over the coming weeks will determine whether his Heisman stock rises or falls. Michigan has recently come under NCAA investigation into whether or not they stole the signals from opponents. That kind of negative attention can put more pressure than usual on a program. If McCarthy can guide his team to more wins despite that added pressure, he could catch up to Penix and get himself a Heisman Trophy.
Jordan Travis
The Florida State Seminoles are enjoying their best season since the early 2010s when Jimbo Fisher and Jameis Winston led the program to national title contention. A big reason for that success is the play of quarterback Jordan Travis, who has thrown just one interception so far this year for the Seminoles. Travis has overcome an injury sustained against Boston College earlier in the season and appears to be here to stay in the Heisman race.
Florida State controls its own destiny in the chase to qualify for the College Football Playoff this season. The Seminoles are unbeaten and poised to appear in the ACC championship game. Doing so and winning that conference championship would give the Seminoles a great chance to make the four-team playoff field and could convince Heisman voters to pick Travis over his competition.
Conclusion
At the end of the college football season, it is incredibly likely that Michael Penix Jr. will come away with the Heisman Trophy. But as you can see, several quarterbacks could overtake him and claim this award. With so much left to be decided individually and in terms of team success in this college football season, fans will need to keep their eyes on the pack behind these four players to determine whether any other players can re-enter this race.