You may be jobless and tired of searching for any available jobs. Or maybe your current job is exhausting and no longer enjoyable and you would instead be self-employed.
You may be a stay-at-home mum or housewife and you would like to do something which will produce some income, or you may be just looking for means to earn additional cash after your regular working hours. You may additionally be looking for means to work from home, so you can spend more quality time with your family.
If you fall into any of the mentioned categories, there are very many home business ideas to pick from and if properly planned and implemented these ideas can assist boost your financial standing in simply a short while. So let us take a closer look at a few home business ideas worth considering.
Home Business Ideas
1] Social Media Manager
A Social Media Manager is one who uses socialization in numerous different media forms to assist raise awareness of an organization and keep their credibility going powerful. The quickest, most efficient way for a company to reach its target market these days is by utilizing a social media site including Twitter.
As a social media manager, you can utilize your skills to manage social media accounts for companies and even specific people. In fact, influencer marketing is becoming more popular and a lot of influencers depend on marketing offices or employees to assist them operate their social channels.
2] Vacation host
If you have never considered using a home sharing service rather than a hotel, it's the high time you thought about it. You could make good money by hosting visitors within your own house or even renting out a room. Thus, think about becoming a host with organizations such as Airbnb, Homestay or Vrbo.
3] Freelance Work
If you possess flair for making beautiful designs or like creating fresh new content every time, doing freelance work would be simply the chance for you to do what you're good at or what you fancy. Freelance work includes writing, coding, transcription, design illustration, consulting, and even SEO.
In order to thrive in this industry, you require ensuring that you're able to formulate a good and solid portfolio. By so doing, you'll make yourself more "appealing" and sought after by many potential clients in the future. The more you're able to impress clients or companies, the higher the odds of you securing a higher paying project.
4] Data entry clerk
Work at home data entry jobs is one of the most sought after jobs online. Data entry abilities are required by various organizations which outsource their data associated work to individuals working from home.
Mostly, it involves entering some sort of data in the database software or some computer offered to you by your employer. So, if you have a great computer plus typing skills, then, this may be the deal for you.
5] Pet sitter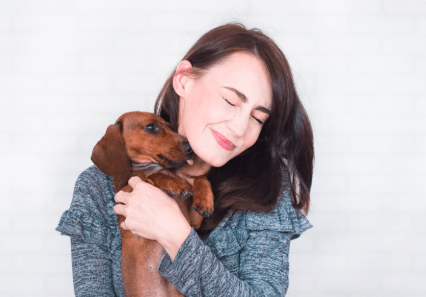 If you have an affinity with pets and adore the outdoors, this is a great idea. While the owners of pets are away on maybe vacation, either receive their pets at your house or make appointments to their houses. All you need is to join a pet sitting service such as Care.com or Rover to get started.
Starting a Small Business at Home
The idea of starting a business from home comes with two sides to it; on one hand, it can be difficult graft while on the other hand, it can be exciting. You ought to be aware of this if you're planning to begin a business at home.
Additionally, certain factors ought to be considered before you consider any such business, which could either be for an entire transformation of your career or for improvement of your income.
Below, find some information on how you can begin a home business.
1] Identify Your Small Business Idea
Coming up with small business ideas may not be as tasking as making that same idea practical. However, this is not to say that one should not come up with viable ideas or should rely on being employed by other people.
There are so many business people who have put up enterprises and are doing well, though they will admit that it was not all that easy in the first place. Regardless of the idea, you may be having it's important to have the experience, training, or skills necessary to be successful.
Spend time doing research to determine whether this is actually the best fit for not only your experience but also your interests.
2] Begin either as a Side Hustle or Hobby
Can you get your business from the ground as an evenings or weekends side job? This allows you to make a few mistakes, examine the market to understand if your idea is feasible before you leave your nine-to-five job and lose your main income.
3] Make a Feasible Business plan
This is the most significant thing you require doing before taking any other actions. Minus a feasible business plan, it's not possible to carry forward with the steps to begin your home business.
4] Choose Between a Sole Proprietorship and LLC
The most crucial differences to keep in mind between limited liability corporations (LLC) and sole proprietorship are that LLCs provide the business proprietor liability protection plus tax advantages. Conversely, sole proprietors are individually accountable for their business.
5] Does your Business Idea Work Favorably from Home?
Ask yourself if your business idea is going to work excellently from home. A few businesses just aren't fitted to being established from home. In case you desire to operate a pet sitting center though you live within an apartment that has no backyard, you may instead want to think about a pet walking business.
6] Choose a location
Because you would be doing your business at home it's important that you choose a specific region in your home where you can make it your office. You may not require rent a place for work but you most definitely require a place which you can turn into your workplace.
7] Dedication, Hard Work, Family Support
Last but not least, dedication and hard work are important. Surely, no business can thrive without hard work and dedication. With these two qualities, you can make your venture a success. Further, get family support. Actually, no matter what you do, having the support of your family member would ever keep you solid and confident.