Over the past few years, blogging has transitioned from a hobby for a few avid writers and into a booming professional industry. The State of the Blogging Industry report by ConvertKit found that 15% of bloggers are earning more than the median US household income, meaning that blogging can potentially be a full-time career for some!
A Guide to Earning Bitcoins Daily With Blogging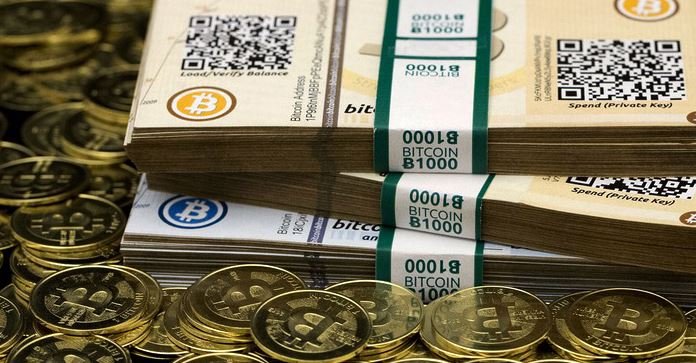 With cryptocurrency use on the rise, it's hardly surprising that Bitcoin, the world's favourite digital asset, is being used as a payment method for bloggers. The two technologies appear to go hand in hand. Read on to find out how you can earn Bitcoin through blogging.
1) What is blogging?
For those that aren't down with the kids, blogging is using an online platform to share your thoughts, experiences, creative content or just about anything else you can think of. There are blogs about fashion, healthy eating and even blogs dedicated entirely to the lives of people's pets! No matter what your interests are, it's so easy to set up a blog site and start writing without spending a penny.
What differentiates a blog and a standard website is that a blog is regularly updated. Most successful bloggers tend to post on their sites once or twice a week, although, like anything there's no set rule. Famous bloggers like Zoella can afford to leave their blog unattended for several months at a time and still retain their millions of online followers.
2) Why has blogging become so popular?
If you've logged onto social media recently, it can feel as though just about everyone and (literally) their cat has a blog! There are few reasons why this new trend has become so popular. One of the main causes of the rise in blogging is due to Google's algorithms.
They prefer sites which regularly upload new content, which is why websites with blogs are rising to the top of rankings. This is very important for businesses, as they want their products and services to be seen by as many people as possible.
As well as for search engine optimisation purposes, blogs are an easy and convenient way to advertise your products, keep customers up-to-date with all the latest news and provide handy tips to improve your reputation and drive more traffic to your site. Having a strong social media presence is essential for building your brand identity and helping your business to stand out from other competitors.
Outside of commercial stores and businesses using blogs, people are taking ownership of their own little corner of the internet because they've discovered that it's possible to earn money from doing so. In the last few years, in the US and UK particularly, a new type of celebrity has been created from social media platforms like YouTube and Instagram and blogging sites like WordPress.
Bloggers who manage to create the perfect balance of being relatable and interesting are able to cash in on their huge following, by launching their own merchandise, writing books and becoming part of affiliate schemes. It's been estimated that famous YouTubers, who have millions of followers, are earning upwards of $50,000 per year for posting content online.
3) How to monetize and earn bitcoin from your blog
If you're wondering how to earn bitcoins through blogging, the first thing you need to do is read up on how bloggers monetize their blog for money traditionally. Once you've set up your site, make sure it's as attractive and as easy to navigate as possible to get as many likes and shares as possible.
With a strong, engaged following behind you, you'll have a far better chance of being given monetization opportunities, and you'll be able to make more from them than a reader with just one or two followers.
There are a number of reasons why bloggers are opting in to this opportunity – Bitcoin's value has been soaring for the past few months, making it a valuable investment opportunity. Many people are simply curious about the technology and how it works, and earning Bitcoin through blogging is a relatively risk-free way to acquire the currency.
WordPress, which is by far the most popular blogging platform, is very accommodating for Bitcoin. There are plenty of Bitcoin advertising networks which are compatible with WordPress, including Bitmedia, A-Ads and Bee Ads, meaning that users can cash in on the cryptocurrency with little to no effort. All bloggers have to do is add a snippet of code to their blog and advertisements will appear on the site, and once a reader clicks on one of these adverts, the blogger will be paid a few Bitcoins.
As well as Pay-Per-Click advertisements, paywalls are another popular way of monetizing your blog to earn Bitcoin. You'll have probably encountered paywalls on popular news websites, but they can be added to blogs to charge users for access to your content. However, be aware that this might drive away your subscribers, so it's not always the most effective way to monetize your blog.
Finally, one of the most highly sought after income options for bloggers is affiliate marketing schemes. There are plenty of companies willing to pay popular bloggers to review their products, and now, many affiliate campaigns are starting to pay out in Bitcoin.
At the moment, these are largely technology companies, so if you want to get your hands on some of the latest tech, and get paid for writing a short review, you should definitely consider signing up to a Bitcoin affiliate program.
4) Is blogging a viable career?
Given the number of successful celebrities and social media pros out there at the moment, you might be wondering whether you can start earning big through blogging. It is possible, but our advice is don't give up the day job just yet! The previously mentioned report by ConvertKit found that the majority of bloggers operate their blogs as side projects and commit just five hours per week to creating and sharing new posts.
It takes time for bloggers to reach the pro levels and, for some, it may simply never happen. A lot of success in the industry is down to being in the right place, at the right time. It's no good jumping on an already trending bandwagon now, as your voice will get lost among the thousands of other people doing the same thing.
Think about what you can bring to the platform that makes you different from the rest, whether it's passion or expertise. To stand out, and make it big as a blogger, you need to be innovative and find a gap in the market which needs filling. 🙂