While pizza may seem like an unlikely source of innovation, today's leaders in the pizza industry are doubling down on their commitment to high-tech solutions. From voice-recognition features to the best pizza tracking app experience, find out how tech is shaping the way we order pizza.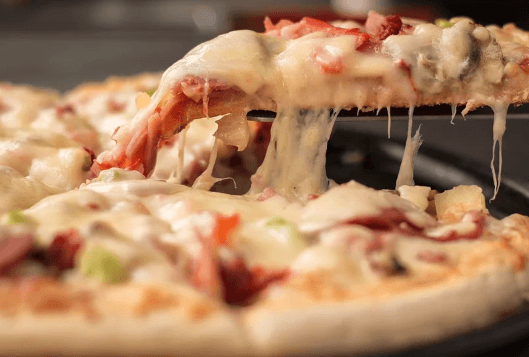 1] The Ultimate App Experience
Mobile ordering has never been easier. With pizza companies incorporating the latest advances in app technology into their mobile ordering experience, it's easy to customize your order, shop for discounts and track your order as it's being delivered. Here are just a few key advantages to ordering pizza with the best app.
Unique discounts.
Convenient ordering.
Push notifications for special offers.
Order, location and pay information saving technology.
When you enter your location and payment information, you have the ability to save them under your account login. Once you log in to your account, you can repeat an order or try out a new special with just a few clicks.
This makes it easy to place an order when you're in a hurry. When a quiet evening turns into an unexpected party, or you're looking forward to a quiet night after a long day, take the stress out of ordering pizza.
2] Streamlined Order Processing
Sample some of the best gluten free pizza crust or try out a unique specialty pizza with easy ordering technology. Whether you're in the restaurant or ordering through your mobile app, pizza companies are investing in streamlined order processing technology.
Pay with your EMV chip card, contactless payment or mobile payment app with faster and safer processing times.
3] Convenient Pizza Tracking
Ever wonder what's taking your pizza delivery driver so long? While you wait for the pizza to arrive and the party to start, you can now receive up-to-date tracking information.
From the minute you order, you can watch as your pizza is prepared, baked, packaged and delivered straight to your door. Time your party or your commute back home in order to save time and be prepared for your pizza arrival.
4] One-Click Pizza Delivery Options
Whether you're ordering online or by mobile app, navigating pizza place menus has never been easier. Gone are the days when you had to carefully describe your unique creations to a cashier or tried to listen to a string of specials.
Search through high-definition images of tantalizing menu items, compare your favorites with brand-new alternatives and order your pizza exactly how you've dreamed of it.
A truly customizable pizza allows you to alter every item on your pizza. Watch as innovative pizza creation software shows you how your pizza is coming together, or shop based on detailed images that help you capture the mouth-watering look and surprisingly low cost of your pizza before you buy.
5] The Future Never Looked Better
This is just a taste of the exciting ways that the pizza industry is engaging with technology. Try out a mobile app or shop online for delivery pizza specials today to experience the perfect harmony of pizza and tech. In just minutes you could have your dream pizza delivered right to your door.