Organisations these days have access to plenty of systems and subsystems. However, if you really need your organisation to have an efficient performance. In cases where your business has several disparate systems and applications, you would want to have a perfect system integration.
However, before you can take up system integration, it may be necessary to check out the situations that necessitate the need for a perfect system integration.
What is System Integration?
System Integration or software integration refers to the merger of different information systems or software systems. This will help in achieving the perfect unidirectional or bidirectional flow of information between the two systems.
You can compare it to merging two or more different systems. This will ensure that you have access to cohesive and well coordinated information systems.
It can be a really complicated task and will need you to work with multiple systems and streamlining all of them together. A right software integration can be much helpful in improving the workflow and the efficiency thereof.
Why do you need to undertake Software integration?
Well, there can be several situations that can necessitate the need for the right option for software integration. An efficient software integration company should help your come up with the best options.
However, some of the best situations that would demand the need for software integration can be.
1) Existence of different information systems
An organisation can have different information systems. However, you will need all the systems to communicate with one another if you really expect the organisation to have an efficient performance. The right kind of integration between different platforms can help you achieve the best results.
2) Need for multiple functionality
A single application will have access to several modules. The proper combination and implementation of all the modules would be helpful in getting the best degree of efficiency.
Consider the case of recruitment and HR department of your organisation which may have different modules of information systems for recruitment, attendance, and payroll. Implementing a software integration system can be one of the best solutions to achieve the perfect communication.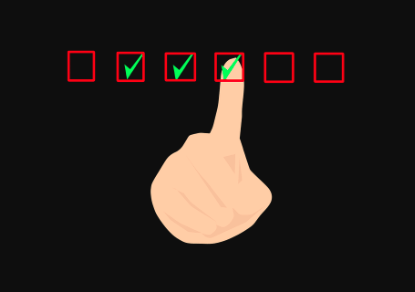 Ideally speaking, every situation that incorporates complex domains and systems like finance, banking and several such options, a software integration solution can be a great relief.
In fact, the multiple systems and their right integration can be risky enough due to the possibility of human errors. The software integration reduces this issue to a greater extent.
If the employees are expected to enter the same data into multiple systems and thus wasting their productivity in unimportant tasks. A perfect system and software integration can considerably help you address those issues.
Yet another area that would necessitate the software integration would be that you have different vendors from different vendors. A good nearshore app developer should help you achieve the best results in terms of a perfect software integration.
Taking up software integration may not be an easy and simple task. Centralising the physical and IT infrastructure of your firm should be extremely important, yet a complex task. It can be a daunting task, and you need to be careful enough in the right option for integration and data movement.
Check out the best software integration options and opt for the right options for your needs.