Learning a second language is not very frustrating if you're aware of where to start, and how to progress with ease.
Also, while there are vast helpful tips and tricks on how to learn languages easier on the internet-but with dozens of them being a little misleading-we thought it would be nice to save you the trouble of losing your way from the trickery web.
Wouldn't it be nice if you discovered not only some effective tricks about how to learn a new language quicker but also find out the best app recommendations to help you learn a new dialect with ease?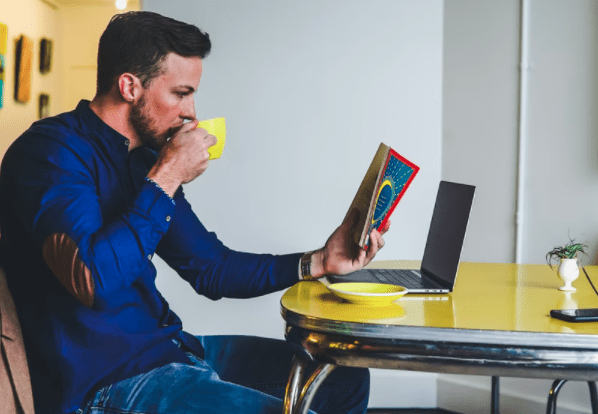 Recent years have experienced a swing away from routine learning and the boring grammatical rules to favor an extra holistic-and exciting approach.
Starting with elementary schools, where immersion curricula see kids studying other subjects like art and mathematics in different languages-contemporary thinking puts a better emphasis on a less daunting and much more exciting approach.
As an adult, however, time is like gold-and mastering a new language may feel like an additional chore in a life swarming with parenting, surfing-or maybe just trying to keep afloat.
Assuming you're curious to find out how to learn a new language with ease, it's crucial that you also understand that several key factors need to be considered. Below are some tricks and the marketplace's best language tutor website recommendations.
Make Very Specific and Realistic Goals
Firstly, the kind of question you should begin to ask yourself is, "what are you looking to achieve, and when?""Learning a foreign language is only better if you break it down to manageable goals which you can achieve in just a few weeks." Donavan White.
Also, you may feel a little extreme when you begin studying, but aiming at fluency isn't such a good idea. As such, we strongly suggest you make these goals a little more specific and realistically achievable.
So, why not give yourself a tiny target of reading a magazine or an article that's written in your target dialect without the need to use the dictionary to find new words?
Keep Reminding Yourself Why You are Learning in The First Place
This part almost sounds obvious. However, understanding why exactly you're learning a second or a third dialect is crucial and much helpful. "Typically, the first thing to go is often self-motivation-particularly amongst the students who are learning by themselves." Alex Rawlings, a language tutor with +10 dialects under his belt.
Equally, he also went ahead, saying, "to keep your momentum, you need to jot down the reasons why you're so determined to learn a new dialect and stick it on the folder you're using." The idea is that these reasons are meant to keep you in the loop in times of self-doubting.
Make it Fun and Enjoyable to Learn a Language
A Native English tutor once said that learning a language for self-benefit is not a quiz. Nobody is going to judge your odd grammar oversights. Look at it as a fair chance to broaden your horizon and engage with native speakers of your target language.
Further, some beneficial learning applications like iTalki and LiveXP, for example, channel their learning around having live conversations with the target language communities.
Additionally, if you were hoping to find out how to learn English online, and finding the best language tutor website was maybe your reason for hanging around-the following few examples are the most commendable language tutor websites in the market.
Verbling
Preply
LiveXP
Italki
Lingoda.
Accordingly, while there are nearly as many language tutor websites as there are plenty of tongues, the abovementioned examples continually receive much customer praise. iTalki, for instance, boasts of being the top leading with a little over 5-million students and thousands of native-speaking tutors from different kinds of dialects.
While the web may be filled with a dozen tricks and recommendations for learning quicker, the best way to learn a language faster – is with 1-on-1 lessons. LiveXP can be your best choice among the platforms that offer tutors worldwide and a place for having lessons online.