Contrary to popular belief, it's safe to bet in online sportsbooks. Punters also have their role to play after choosing a trustworthy sportsbook in New Jersey. They are required to do your due diligence and take some necessary steps.
There are different risks associated with an unsafe casino. It's common for them to cheat unsuspecting victims by refusing to pay withdrawals or absconding with funds. These are a few reasons why some people avoid online sports betting totally.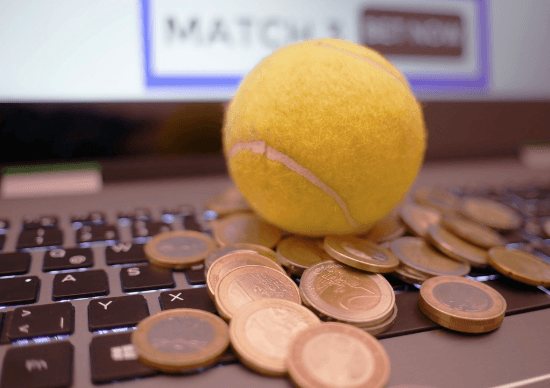 The good thing is that things are changing and you have nothing to wrong about as online betting was fully legalized in New Jersey around two years ago. It's now possible to participate in online sports betting safely.
This is eliminating the need for punters to hide their locations before placing a bet. Stakeholders have also discovered a lot of potential in this open market with the influx of new sports betting sites.
The best sportsbooks in New Jersey frown upon underage gambling and will provide support for people struggling with gambling problems. They understand that it's their responsibility to protect their customers.
Another thing is that they will only roll out fair betting services. There is no need to worry about your personal information getting into the wrong hands on reputable websites.
Apart from offering welcome bonuses after signing up, you will enjoy match predictions and professional betting tips for sporting events and casino games. Consider the following suggestions whenever you visit an online sportsbook.
1] License
The online sportsbook you choose shouldn't only be licensed but must be regulated as well. Stay away from the ones not licensed. The fact that a sports betting site is licensed doesn't mean that it's safe. The truth is that a license can be obtained from anywhere.
Make sure that you confirm it's from recognized bodies. Such a sportsbook will adhere to stringent rules and regulations.
2] Positive reviews
The next thing is to check how long they have been operating. One common trend among scam sportsbooks is that they only last for a few months or years. This is because sooner or later, they will be discovered and eventually shut down.
A sportsbook that has been existing for a while often go to extra lengths to build their reputation over the years. They often offer hassle-free payouts, favorable wagering conditions, free bets, and amazing customer service.
Go through plenty of online reviews and don't rely on websites that get paid when they share biased reviews. Opt for a third party website instead.
3] How to protect yourself
Without mincing words, one of the factors that have contributed immensely to the rapid growth of the sports betting industry is digital technology. It has helped to improve security in different ways.
Punters are often advised never to ignore red flags which include a poorly designed website, lack of SSL encryption technology, and poor customer service. Here are other additional steps you should take to boost your security in an online sportsbook site.
4] Protect your passwords
Try to use very strong passwords for each account. It's ideal to include numbers, symbols, lower case, and upper case characters. Most players use the same password on multiple sports betting sites so that they can remember easily.
Relying on a password manager is a much safer option. This will give you peace of mind. Never share your password with any stranger.
5] Avoid public Wi-Fi
Hackers can easily gain authorized access into your account if you use public Wi-Fi without discretion. Chances are that they are not encrypted and may pose a huge risk to your security.
Ensure that you stay away from these public access spots at costs, especially when visiting online sports betting sites or any other sites that involve entering sensitive information.