The internet has brought profound changes to our world during recent years, opening countless new possibilities, as well as giving many people across the globe an opportunity to start their own business.
Guide to Start an Online Business
Starting an online business has many advantages over a traditional start-up: you can work from the comfort of your own home, be your own boss and control your future and also avoid some of the expenses involved when starting a traditional business.
Starting an online business is not as easy as it may seem, however. For starters, you will need an idea, as well as the means to make it into a successful business that will bring you real profit.
Take some time to read the list of five useful tips that will help you start your online business.
1] Come Up With a Marketable Idea
A successful business cannot exist if there is no market where you can sell your products or services. Having a great business idea is not enough, you will have to make sure to find a market (after you decide your niche) and people who have the need for a certain type of product/service.
It's a simple and basic rule that you need to remember before venturing into the world of online business.
Remember that your idea has to be marketable: its ultimate aim is to generate sales and profit for your business.
Tip: When starting an online business it's also important you find the right merchant services provider.
2] Target the Right People
Once you have the right idea, you have to figure out how to attract buyers. The most important thing to keep in mind is that you need to come up with a viable strategy for targeting the right people.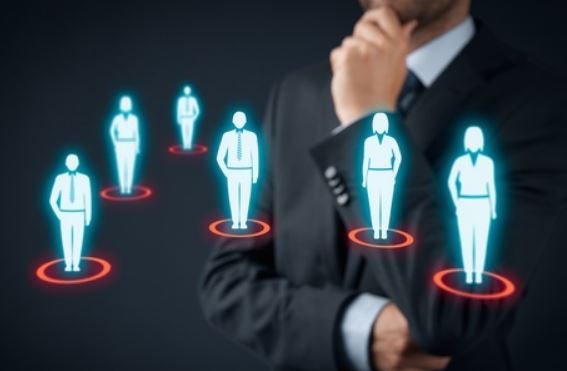 Keep it relevant and tailored to the audience and their needs. Also, you will need to send a strong message to your audience in order to reach out to them effectively. The message should be simple and easy to remember.
Tip: Design your website (we also recommend a landing page) where you also interact with your customers and receive feedback that will help you improve your services.
3] Don't Forget SEO
The benefits of SEO (Search Engine Optimization) for online business cannot be overstated. There are many SEO strategies that can help you drive customers to your website.
That being said, the first thing you will be needing is to optimize your website for SEO in order to make it easier for potential customers to discover your business via search engines.
The good news is that there are a lot of resources on the internet regarding SEO. Take some time to read helpful articles and tutorials and research different SEO strategies.
4] Interact With Your Customers
The way you interact with your customers will have a significant impact on your internet reputation. Make sure you are always responsive to your client's needs.
We recommend you include a customer service, as well as other resources that will help customers and increase satisfaction.
Tip: Make sure you always respond to feedback and reviews, even when they are negative, and remember to keep it respectful and professional.
5] Always Research the Market
Without an market research, you will have no idea how successful your product is or what are the current market trends. A market research is vital to evaluating the success of your business and adapting it to customer needs.
Tip: Keyword research is your best and the most reliable way to see how competitive you are in the online world. We recommend you use Google's Keyword Research and Planner, as it's currently the best tool available.