No one likes spoilers especially if it is a show like a game of thrones. Be the first to watch a game of thrones on the Amazon Prime Video.
Amazon prime is a subscription service from Amazon which provides various services which include streaming benefits, shopping benefits, reading benefits etc.
Amazon Prime Video – Game Of Thrones
Some of the streaming benefits of Amazon Prime India:
| | |
| --- | --- |
| Service | Description |
| Prime Video | Unlimited Video streaming |
| Amazon Channels | Channels without cable |
| Prime Music | Unlimited playlists |
| Twitch Prime | Ad-free and pre-orders on new releases |
All the above services are a part of the prime streaming benefits. Once a member subscribes to the Amazon prime at the Amazon website they can access these benefits depending on their location.
1] Amazon Prime Video features:
Amazon surprisingly has a large collection of video content. It has,
Popular movies
Original series
TV shows
TV channels
Kids and Family Movies
Lifestyle stories

Educational

kids TV
Comedy content
TV Genres
Exclusive TV collection
With Prime Video we can watch popular videos like Mothers days, original series from Prime like Bosch, all or nothing etc. It also has many TV shows included like teen wolf, Friday night lights, Animal kingdom, Suits etc.
One can even rent or buy movies and shows from prime as well.
With Prime Video watch anywhere anything anytime by downloading it.
A most amazing feature of the Prime video is that you can stream high-quality content at lowest possible data charges.
Another coolest feature of Amazon is the recent inclusion of

the Fire TV stick

with which you can voice search on your TV.
A prime member can watch Game of Thrones and other awesome shows with Amazon Prime through Prime Video.
With Prime, you can have exclusive access to Prime originals and blockbuster shows on channels like HBO and many more.
Some of the new releases in the shows include movies like Padmavat etc.
Prime also supports live streaming of shows, not only shows like game of thrones even cricket matches and other lives can be watched on prime.
You can also share your Prime subscription plan with others depending on the compatible devices.
Another cool feature of the Amazon prime Video is the X-ray where you can get information about all the actors, filmmakers, music and scenes on your device itself.
You can add other subscription services available as well by paying an extra charge and also you can avail the discounts by using the Amazon coupons.
Along with the Prime Video services Amazon also has Prime Video supporting devices :
Computers, where you can web, stream your shows etc. from your Prime library.
Amazon Fire TV
Echo show
iOS devices

Android

devices
Game consoles
Blue-ray players
Set-up boxes etc.
Amazon is quite cautious of its plans and services. The Prime video devices are given interesting features which include HD quality streaming, downloading access, purchasing of videos, Parental controls on videos, subtitles availability, Audio descriptions, watch lists for your favorites, live streaming capabilities etc.
You can have early access to video content on your prime at exclusive pricing and you can also get 2% rewards every time you download your Amazon gift card balance with your checking account.
Amazon Prime Vide also supports Audio description which can help the blind people in watching shows etc.
Along with all these amazing features Prime Video also has amazing deals and offers for buying or renting the video content as well.
Another interesting offer of Prime is the Twitch Prime where you can enjoy special offers and benefits depending on your location. Enjoy the benefits of Prime Video anytime, anywhere at your own comfort level.
2] Free trial and subscription plan:
All prime members can get a 30 day free trial on Amazon Prime Video. Enjoy the online streaming giant for free one month and then you can add your subscription plan for ₹999 a year.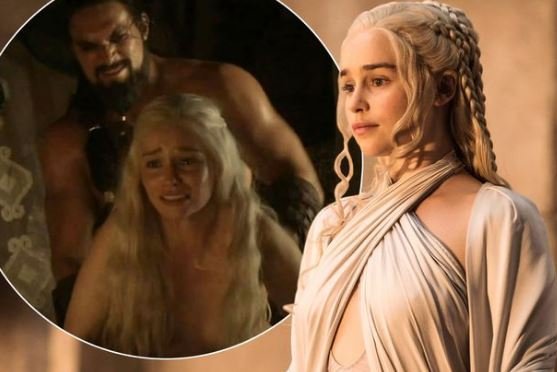 One can cancel any time after registration. You can pay at the Amazon website using any electronic method like credit cards debit cards etc.,
3] Be the first to watch Game of Thrones:
Instead of waiting for the show's episodes like every other Game of Thrones fan out there. Be the first one to watch all the episodes of the last season of this amazing show.
Subscribe to Prime Video to get special offers and deals on Streaming services and watch your favorite shows without any spoilers. All you have to do is go to Amazon website and subscribe to Prime Video.