Are you an investor who is always wondering about what to invest in next? If you're a trendy investor, you must be aware of the fact that cryptocurrencies are the best things to invest in. But are you confused about the present whales in the crypto business?
Well, if you are not familiar with the term Crypto Whales, they are referred to as institutional or individual investors who hold mammoth amounts of cryptocurrency holdings. Is it Too late to invest in Bitcoin right now? Are you someone who is waiting to invest in the cryptocurrency market? If yes, here are the best ones to put your money in.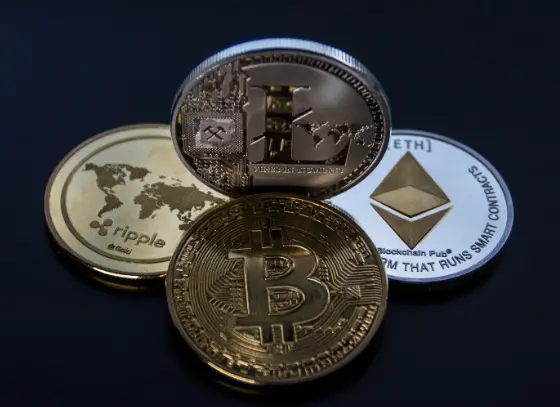 Bitcoin (BTC)
If you are a cryptocurrency investor, it is always great to have some kind of exposure to Bitcoin which is probably the largest Crypto according to market cap as well as the first-ever cryptocurrency. Just like the rest of the cryptocurrency market, Bitcoin has also been hammered since it reached its all-time highs around November at $69000.  However, Bitcoin has presently been trading at a third of that price around $23000.
Bitcoin is sometimes considered digital gold and its appeal lie in its rule-based limit on the maximum supply and its dearth of link with the central government and the bank that can print currency at its will. The history of Bitcoin is replete with epic rallies and massive Falls. Hence long-term investors should never be scared of the present bear market.
One of the most reliable ways to trade Bitcoin with 100X leverage is through Margex platform. The broad range of tools offered by Margex to hone your trading skills are:
User-friendly UI.
Multi-collateral wallets.
Better risk management.
The whole market data will be there at your fingertips.
Ether (ETH)
Bitcoin and Ether are the two must-own cryptocurrencies for an eager investor who is willing to try his luck in digital currencies. The actual name of ether is Ethereum which is also the name of its blockchain network. This blockchain network was accountable for introducing decentralized Finance to the world.
Due to the wide acceptance of decentralized finance and its large number of devoted developers, it has got several advantages over others. As long as non-fungible tokens are concerned, Ethereum is certainly one of the go-to chains.
Solana (SOL)
Solana is a rather new cryptocurrency that came into the scene in 2021 and started its journey in obscurity. However, later on, it played its part and earned its place in the top 10 cryptocurrencies of 2022.  Solana went through a meteoric rise in November 2021 when it reached $260 only to plunge to a massive low of $26 in 2022.
If you are a potential investor in the cryptocurrency market you needn't worry as Solana is still a top cryptocurrency that has its own blockchain and which can be relied on.
The longer time ethereum takes to complete 'The Merge', the more benefit Solana will reap being a competitor of ethereum. Solana has a present trading range of $40 and its price has increased by more than 50% from its 2022 lows.
Avalanche (AVAX)
The Crypto market is definitely not a market for only the winners and hence there is enough room for other cryptocurrencies apart from Solana and ethereum.
This is probably why Avalanche looks like one of the best cryptocurrencies for long-term investors. Avalanche or AVAX has bird EP 648 since its national debut in the year 2019 where its value was $4.
In fact, Avalanche is one of the few cryptos whose price has been recorded to be higher than what it was just a year ago. Avalanche was developed by Ava Labs and is supported by the Avalanche Ecosystem. Avalanche has got visionary goals that they wish to fulfil through a new feature called subnets.
Binance Coin (BNB)
The third largest cryptocurrency according to market cap is the Binance coin. Its position is just after Bitcoin and Ether. the current market cap Stands at around 54 billion dollars. The native token of Binance is called BNB and this happens to be the world's largest Crypto exchange.
According to a market snapshot on its dominance, it was found to have a trading volume of 13.4 billion dollars on Binance, outshining its mainstream competitor Coinbase Global Inc. which had a volume of $1.9 billion. In the cryptocurrency market, Binance is considered to be a global player and is the strongest contender to become blue-chip cryptos such as Ether and Bitcoin.
TRON (TRX)
As long as other cryptocurrencies are concert, Tron is older than many others included in this list inspired having debuted in 2017, two years after Ether. Since 2017, Tron was one of the top 15 cryptocurrencies with a market cap of 6 billion dollars.
Apart from that, its goal is one that easily resonates with the wishes of long-term investors. Tron aims in rewarding the content creators directly for their intellectual labor with TRX tokens. In this process, Tron cuts off the centralized middlemen of the world like YouTube, Apple Inc, Spotify Technology SA (SPOT), and several others. Their transactions don't require fees.
Therefore, if you are a potential cryptocurrency investor who is looking forward to on a fortune by investing your dollars, make sure you take into account the above-mentioned Crypto whales. If you are not sure about the steps to take to invest in cryptocurrency, you can always rely on a reliable and experienced financial consultant.
BattleInfinity
As long as the best crypto to invest in 2022 is concerned, Battle Infinity is undoubtedly the one that comes first on the list. This is a decentralized project that lets creators and users take part in different P2E (play-to-earn) games through blockchain technology.
Battle Arena happens to be the main product of Battle Infinity and this is a metaverse platform that allows users to coexist in a digital ecosystem to play games and win the best rewards. The platform of Battle Infinity is maintained with IBAT – the utility token.
What is the main feature of IBAT Premier League?  well, its main feature is that it is the first NFT-based sports Fantasy league that is totally decentralized. The in-game rewards of Battle Arena are dispersed with the help of IBAT tokens which can be easily swapped with other cryptos through the Battle Swap feature.