Is there something better than sunshine? Pleasant temperature, finally being able to stay outside again. Spring is waking us up out of hibernation with all its assets. What else should we be able to have with us all the time?
Music, a faithful companion. That is what our new Audials App is offering, take your music radio, podcasts everywhere even import music from your computer to it.
Audials Play – Radio & Podcasts App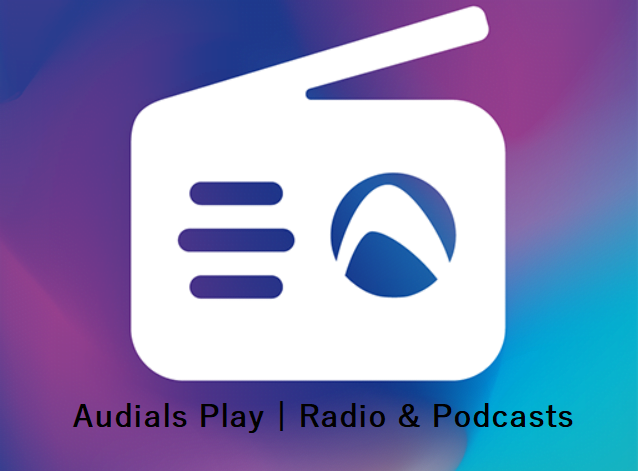 Where to find this allrounder and what features will I get?
Open the Google Play store and install Audials Play.
First, you can browse all possible genres under Genres and select any country that might interest you. After using the App, we will collect and suggest channels that will pop up under 'matching my taste'.
Organize your stations into several favorites lists and create a personal library. Add artists and genres to your favorites and get matching suggestions.
Dive deeper into different topics like science or politics. Switch off briefly and have a laugh, by listening to a comedy podcast.
Over 300,000 podcasts with millions of episodes are waiting for you to be discovered. To stay as flexible as possible all of them can be downloaded.
Your favorite DJ is a guest in a radio show and is doing a live session that you enjoy? Record radio stations and if wanted to get neatly separated mp3 tracks. Grow your music collection even without the Internet. You can also program recordings with Audials.
How to transfer music wirelessly from your computer
Simply install the free Audials Play on your computer, now you can download it to your smartphone.
With Androids Auto compatibility, you have control over the radio and can listen to all radio stations and podcasts while being in the car.
If your car does not support this, the car mode is ideal for using the app while driving.
It's also available for iOS
Find the best radio stations for your favorite music by entering the desired artist, genre, language, country, or your locality. Radio stations are available in Audials Radio including ten thousand of the best international Radio stations, such as BBC Radio 2, KSFO, Heart, Classic FM, WBAP, Magic, 92 KQRS, Smooth Radio, KIIS, Z100, and many more.
Get initial information on the tracks played, artists and cover art, even before you listen to the station. Find, listen to and record radio stations according to genre, country or currently played artist.
The location-based supply of regional stations and a station selection with top hits just starting are both add-on advantages. In addition to the favorites function, you can also "pin" genres and artists.
Discover thousands of Podcasts with hundreds of thousands of episodes. Find your favorite podcasts quickly with a full-text-search and play back the episodes just in place without downloading.
Download Audials Play for Windows today!
Always have a clear overview of all your music libraries. Collate your content according to genre, artists, or albums, and use the Power-Search function to search for specific songs and artists.
Search for specific artists. Check out their top hits, latest releases, and more. Also add them to your favorites. Find related artists as well to expand your music collection.
Make sure to stay updated, with the news section, about the artist's life and nerve miss big announcements. Discover playlists in which their songs are featured and get new inspiration to upgrade yours.
Create a playlist with your favorite songs and mix up genres, artists, or languages to make it unique. Search for content on almost every streaming service such as Spotify, Amazon Music, Soundcloud, Vimeo.
Expand existing playlists or create new ones. Enjoy all your favorite tracks using the visually appealing player. Lyrics and cover artwork will be added to your music. In addition, check which radio channels are playing your favorite artists/band right now.
Use the copy mode or the Audials app to transfer music to your Android smartphone. Safe music into Dropbox, OneDrive, Box, and other cloud storage, and play your music wherever you are!
Travel across borders and continents without any confinements.
Get an insight into the different music tastes around the world. Add channels to your favorite get suggestions matching your taste.
Dive into other music worlds by browsing through different genres. It is about time to try new things and to give other music genres a chance.
Watch live television from different countries. Check out their different channel to feel like a local or closer to home. Some of the countries even offer to watch shows on-demand sorted by genre like kids, channel, movie, entertainment.
And something which should not be missing are podcasts. For a perfect start in the day, while cleaning, driving, or relaxing. You can only find what you are looking for in the large selection. Pick a genre or search for your current favorite.