As we all know future of blogging is mobile. With the help of blogging apps bloggers can now blog right from their iPhone or Android device without even using a laptop.
New bloggers should start learning how to use their smartphones for blogging. This will help them create better content, connect with their audience and build initial traffic for their blog.
Top Blogging Apps for Android and iPhone 2022
Hence to make it easier for new bloggers we are giving you a list of 10 best blogging apps for their smartphones.
WordPress
Free WordPress app is the most popular blogging app for the bloggers with iPhone.
WordPress is an open source project that allows the blogger to do following things.
Manage your WordPress blog right from your iPhone.
Create, edit posts and

schedule posts

.
Moderate comments
Checking analytics data.
Publishing images, photos, videos, audios taken from your smartphone.
The WordPress app is compatible with self-hosted WordPress blogs and the blogs hosted on WordPress.Com.
The ease of using WordPress app makes it very popular among new bloggers.
Tumblr
In today's world images and photos have become an integral part of blogging.
If your blog is all about graphic content then Tumblr is the best app for you.
Here is what you can do with Tumblr app installed on your iPhone.
You can post content, schedule posts and reply messages.
You can post photos, images, quotes to your blog with the help of this app.
You can also upload videos and audio clips to it from your iPhone.
You can access Tumblr Dashboard which is built right into the app.
The Tumblr app is for free with a very intuitive user interface for new bloggers.
Google Analytics
Every blogger in the initial phase would like to keep a track on the number of visitors coming to their blog.  This is when Google analytics app comes handy. As a blogger, Google analytics can help you track
Real time data of your visitors who are live on your blog.
Track your blog traffic (weekly/monthly/yearly).
Demographic data
Analyze your content performance.
Track your SEO and social media performance.
The interesting part about google analytics is that you can create goals (Micro and Macro) to help you keep track of your page views.
Google Analytics App for Android
Google AdSense
Every blogger will look to monetize their blog in the future and generate revenue. If you are a beginner then AdSense will be the best way to monetize your blog.
Google Adsense app can help keep updated with your daily earnings.  You can track the following things
Your estimated earnings (daily/weekly/monthly/yearly).
Detailed Metrics – CTR, CPC, CPM, page views.
Your earnings based on ad units and custom channels.
Maintain your earning report.
Google AdSense App for Android
Buffer
Along with writing and publishing an article, it is equally important to promote your blog. It becomes equally difficult to manage so many social media platforms at one go. Buffer solves all these problems.
Setup easy sharing schedule on social media channels
Manage Facebook, Twitter, Instagram, LinkedIn, Pinterest, Google+
Customize your posts as per your need
Analyze all your post performance and check for trending post.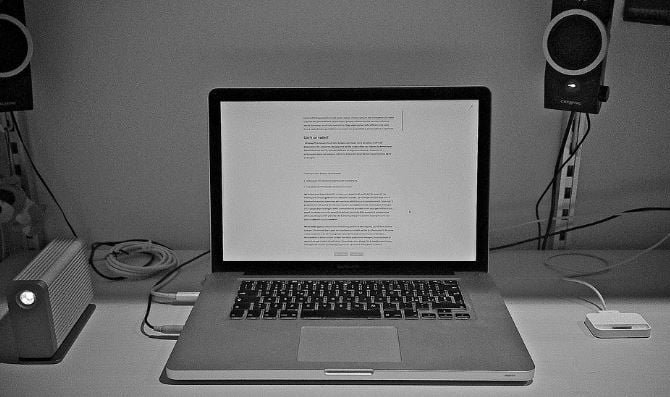 BlogPress
I should have mentioned BlogPress app first on the list but because it is not free I am mentioning here.
Here are following things you can do with this app.
You can upload files, videos, images, hyperlinks, anchor texts etc using this app.
BlogPress supports all the major platforms like Blogger, WordPress, MSN Live Space etc.
It has easy to use interface that allows bloggers to manage their blogs on their smartphone.
It allows photo blogging, video blogging, image sharing very easy. ,
However, it will cost you $3 to use.
BlogTouch Pro
BlogTouch Pro is specially designed for the Blogspot Blogger's users.
However, unlike Blogger it is not free and cost you $4.99 to download and install on your iPhone.
Following are the salient features of BlogTouch Pro.
Blog directly from your phone instead of using a laptop.
You can easily manage multiple blogs like publishing, editing, managing comments, creating new blog posts and pages.
You can share anything with your readers the moment you come across it.
The interface is very easy to use for new bloggers.
Blogger
If you don't want to pay for BlogTouch Pro then you can use regular Blogger because it is absolutely free of cost.
You all know about Blogger because it is one of the most popular blogging platforms in the world.
You can try Blogger app on your iPhone also though its functionality is very limited as compared to the WordPress app.
You can do basic things like
Creating and managing blog posts, moderating comments, creating new pages etc.
You can upload videos and images.
Tweak your blog for basic SEO.
Google Drive
Google Drive is an app for Android phone users.
If you are a big fan of cloud computing then you can use Google Drive for your blog.
Here are some of its advantages.
Bloggers can store all kinds of documents like Word, Excel files, images, videos, audio etc.
You can always sync documents across multiple devices linked to your Google account.
If you daily update your blog with new content then Google Drive app is best for you.
Google Drive is free of cost and it does not require any fee.
Blogo
Blogo app is available for free as well paid version. Blogo is really great if your iPhone uses iOS 9.0 or above.
Some of the salient features of Blogo Blog editor app are
Manage popular platforms like WordPress, Blogger etc.
You can create great blog posts with Blogo's free version. You can edit, list and update existing and new posts, pages and drafts.
But with paid version you can work with multiple blogs simultaneously.
Easy to use interface with support for offline writing.
Pro version costs $2.99 a month.
Disqus
If your blog's readers love to comment on your blog then you must use Disqus blogging app. Bloggers are integrating this platform because they want to engage their readers even more.
Disqus an android app allows bloggers to
Moderate comments and publish responses to the comments they get.
You can engage with your readers even better despite being away from your laptop.
For features and pricing visit https://disqus.com/.
Dictionary.com
Last blogging app in our list is Dictionary.com. This app can help you a lot of you want to create great content. Bloggers can use this app to improve and make their writings even more engaging with their readers. Non native English bloggers should definitely use this app.
Although the app is free but ad free version costs $2.99 a month.
Dictionary.com App for Android
As a beginner in the blogging world it is bound that many may find it difficult from where to start and which apps to use. Although there are many other blogging apps in the market but the above listed are the 10 best blogging apps for the beginner bloggers.