If you're reading this post, we can assume that you're single and ready to mingle. If this is your case, you'll be rather relieved to know that there are several dating sites and apps in India that you can use for finding your date.
In India, dating has suddenly evolved as a successful way of choosing your partner and this is not at all surprising as we all require partners in life, isn't it? We've compiled a list of 15 dating apps and websites that you can use.
Best Online Dating Apps & Sites
Tinder
There's no doubt when we say that Tinder is the most common and popular app for dating that is used in India. In fact, it isn't wrong if he say that the entire idea of online dating was brought to India by Tinder.
You'll be surprised to know that more than 30 billion successful matches have been done on Tinder. Tinder, after receiving massive success, has started Tinder Plus with all premium features.
Tinder - Web
Tinder - Android App
Tinder - iOS App
Happn
This is a rather interesting app as you're going to find people here with whom you've really met in your real life. The bio of an individual will help you know more on the person whom you date.
In case both like each other, this is a crush. This can later on lead up to chats culminating into a meet-up. In the premium version, this app lets you see the list of people who have liked you.
Happn - Web
Happn - Android App
Happn - iOS App
TrulyMadly
In TrulyMadly, you can meet some of the best like-minded people. This app is very serious about verification of details and hence all profiles in this app are trustworthy.
To like someone's profile, tap on the Tick and tap on 'Cross' if you wish to reject a profile in which you're not interested. You can instantly start chatting if the person likes you too.
TrulyMadly - Web
TrulyMadly - Android App
TrulyMadly - iOS App
Tantan
You can find your special person over Tantan as more than 100 million people have signed up with this dating site.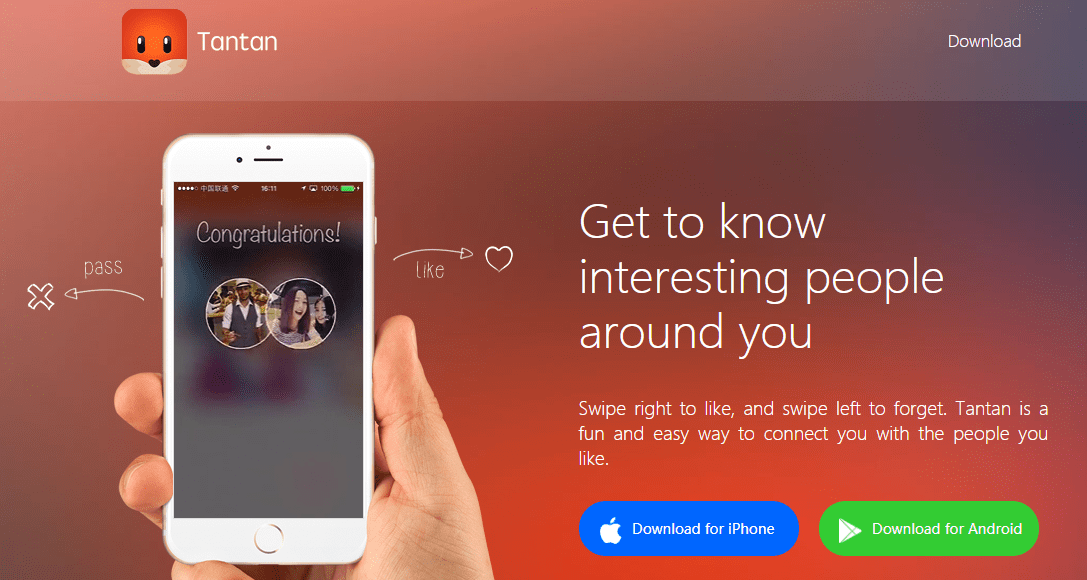 Just as Tinder, here too, you've got to swipe right in order to like someone and if the person likes you too, this becomes a great match. Tantan lets you check out pictures of the person you're interested in.
Tantan - Web
Tantan - Android App
Tantan - iOS App
Bumble
Bumble has already garnered 80 million people and this makes it one of the trending apps in India. This dating app has overhauled the way people have been dating.
Here, women make the first move and once this move has been made, the match is given 24 hours to respond back. The connection will expire if this match is not made. You can also use Bumble for meeting new friends.
Bumble - Web
Bumble - Android App
Bumble - iOS App
Aisle
This is an all-exclusive dating app made for Indians and it is said to be an app with substance. With Aisle, you can plan online and later on meet offline.
In this app, you're sure to find the most vivacious community waiting for you. There is someone for all in Aisle app and with its premium version; you can enjoy some other unique features that will help you in dating.
Aisle - Web
Aisle - Android App
Aisle - iOS App
OkCupid
On this app, you can choose whatever matters for you. Once you use this app as it boasts of 195 million matches every year. You can easily locate people with similar interests as you and you can also explore unique profiles.
OkCupid allows you to start meaningful interactions, whether heterosexual or homosexual. This app believes that love has no boundaries.
OkCupid - Web
OkCupid - Android App
OkCupid - iOS App
Woo
Women usually love this dating app called Woo and it is pretty easy to make interesting connections with the singles of this app. You're also allowed to anonymously wander through this app and ignore people whom you don't like. You're allowed to set pre-selected tags due to which you can find like-minded people in this app.
Woo - Web
Woo - Android App
Woo - iOS App
Hinge
Through this app called Hinge, you can meet people who don't prefer using such apps as well. All you need to do is read the bio and get to know about the personality of the person.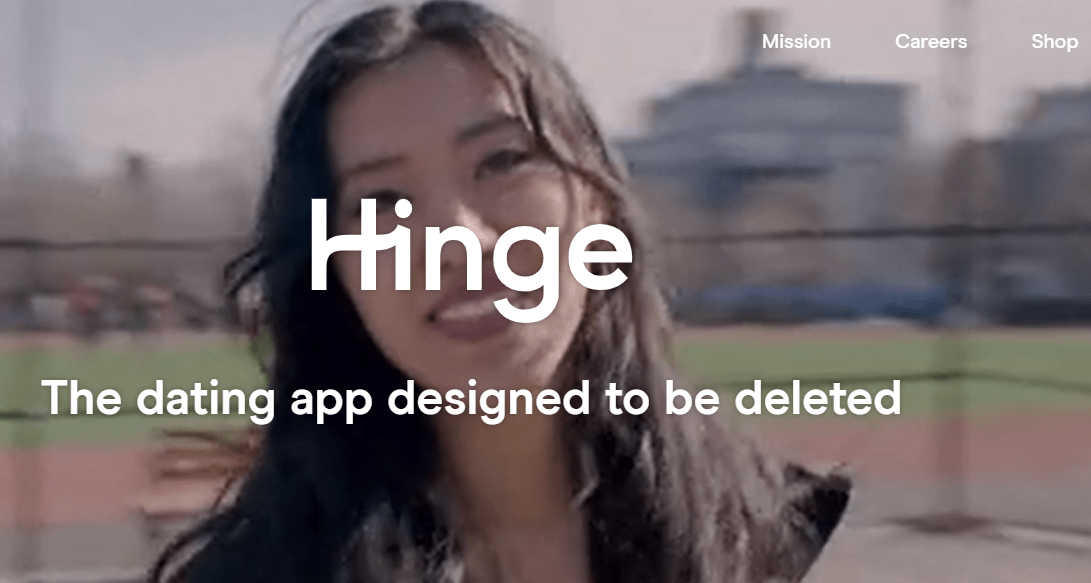 As the interface is extremely user-friendly, you can start off a conversation instantly. This app has been made in such a manner that it can be deleted as they believe that real connections happen offline.
Hinge - Web
Hinge - Android App
Hinge - iOS App
Badoo
If you're someone who has been using dating apps for quite some time now, you must be aware of Badoo. Presently, this app has the biggest user base worldwide and it operates in more than 190 countries.
Moreover, this app is available in 48 different languages. A Russian entrepreneur made this dating app and since then it has been the hottest property.
Badoo - Web
Badoo - Android App
Badoo - iOS App
Quack Quack
Quack Quack is a dating app which has been tailored to meet the needs of Indian audience. The people who have registered with this app have all been verified. Presently, they boast of having 8 million registered users.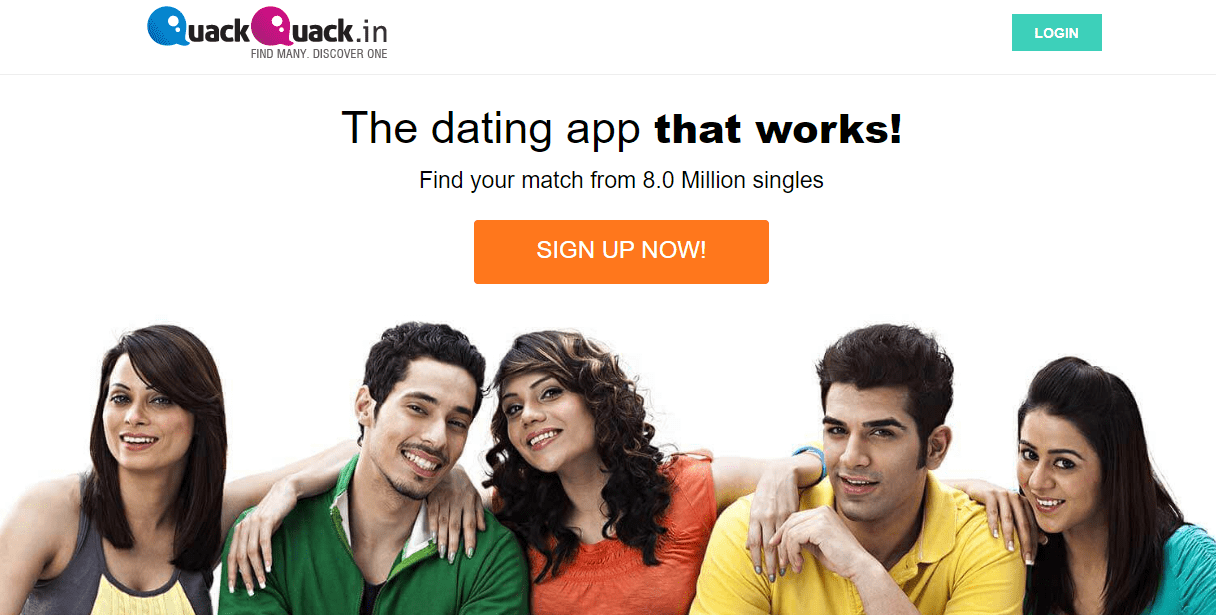 QuackQuack - Web
QuackQuack - Android App
QuackQuack - iOS App
Azar
This app steals the idea of face-to-face meeting and adds that to their service. This dating app caters to the video chatting requirements of the customers and optimizes it as well.
People who register with Azar believe that they're too shy to boast their physical features through photos. Hence, this video chat option has been added.
Azar - Web
Azar - Android App
Azar - iOS App
Hot Or Not
This is one more dating app that is made for meeting new people and making new interactions. Use Hot Or Not to meet, match your personality and chat with people around you. You have to sign in through Facebook and proceed with your best clicked photos.
HotorNot - Web
HotorNot - Android App
HotorNot - iOS App
LOVOO
With more than 35 million matches, this app created multiple success stories. You can flirt with people and then date the people whom you like. Use the radar to find singles who live nearby your place. LOVOO app allows you having a spontaneous date.
LOVOO - Web
LOVOO - Android App
LOVOO - iOS App
YoCutie
This app has also changed the way people used to date online. This app has got several unique and uncommon features that make it different from the other sites and apps.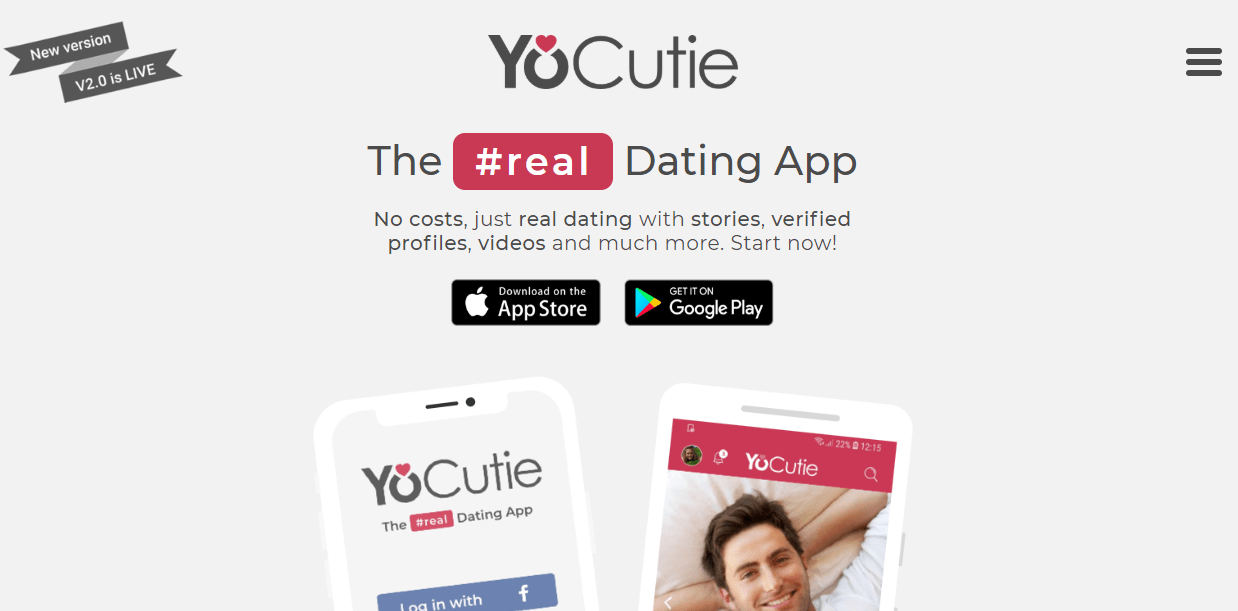 You can feature yourself in the story's features and speak about yourself. This boosts the chances of getting a match.
YoCutie - Web
YoCutie - Android App
YoCutie - iOS App