It's unimaginable that 13 years ago, Facebook was created for the purpose of getting a date or meeting people on the campus of one prestigious university. It quickly spread to most universities in the United States and Canada as it was a simpler way to meet and get to know a person without going to a frat party or local bar. There were 1 million active users by the end of 2004, and today there are over 1.86 billion.
Facebook's Future: Artificial Intelligence and Virtual Reality
At last year's annual F8 conference in San Francisco, CEO Mark Zuckerberg clearly shared that his passion and ambition for the future of Facebook lies with artificial intelligence and virtual reality. He is not the only one with drive in that direction as there is tremendous competition both ahead and behind him. Yet, as we've seen over the last 14 years, competition has never scared Zuckerberg.
Facebook's Flagship API Chatbot
By mid 2016, Facebook Messenger and Whatsapp (acquired by Facebook in 2014) users totaled over 2 billion, with over 60 billion messages sent daily. Zuckerberg unveiled a bot API for its FB Messenger IM services at the conference. The Chatbot was modeled after TenCent's WeChat, which began as an instant-messaging service and evolved quickly into a major platform for e-commerce.
Facebook went head-to-head with Microsoft and Google, who were developing competing bots. The idea behind the Facebook chatbot was to be able to add live or automated services to Messenger. Imagine being able to order flowers for delivery or receive all news available on an important event through this one app. Not only would the FB chatbot do the work for you, but it would send constant updates on delivery or continuously scour the web for your desired news.
A year later, Zuckerberg continues to face challenge of user disappointment in the limitations of automation, but he has not given up. Facebook recently released additional improved features to enable Facebook's Messenger Chatbot developers even more functionality. As the chatbots continue to improve, Zuckerberg hopes that they can grow to be a virtual assistant, making your plans a reality with reservations, instructions, purchases or whatever is needed.
Artificial Intelligent to Teach, Learn and Compete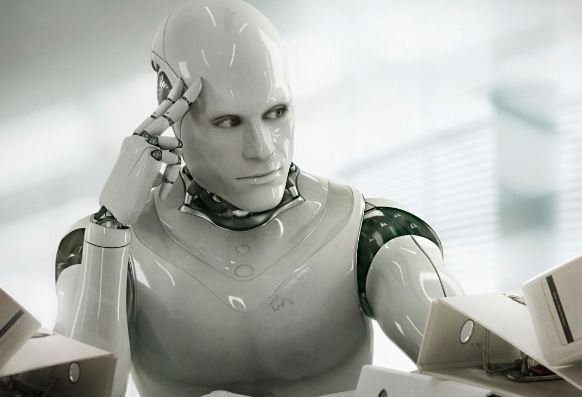 Zuckerberg has stated that his passion for AI stems from his desire to connect and teach people. From the exploration of outer space or inside the human body to self-driving cars or artificial assistants, AI will expand the human ability to learn. What if Siri or Genie could teach you to play chess or poker and give you actual strategies to win?
The Computer Poker Research Group at the University of Alberta tried exactly that, and got surprising results. While Facebook's AI was getting close to beating humans at the Chinese board game GO, CPRG created the program Cepheus which was designed to play the perfect game of Limit Texas Hold'em Poker. It was a learning program which played itself over 60 million times until it was logistically unbeatable.
After the announcement, many satirical articles came out regarding the "end of the fair game," including one about a mock acquisition of Cepheus by online gaming corporation PokerStars. The article joked that with this acquisition the house was unbeatable. Not so, stated poker guru David Sklansky who pointed out that the program would take longer to beat a poor player as it had to go through every scenario to rule them out. A smart human player could win much faster.
Additionally, Cepheus was proven to win only at Limit Texas Hold'em and only against a single player. The rules vary from Limit to No Limit, Pot Limit and Mixed Hold'em, and as soon as more than one player joins the game, Cepheus' chance of winning reduces greatly.
VR Creates a Virtual Rift at Facebook
At last Aprils F8 event, Zuckerberg proclaimed VR to be the "most social platform ever." Following FB's $2 billion purchase of Oculus, the Oculus Rift was release to lukewarm audiences in March of 2016. The New York Times called it "a well-built hardware system brimming with potential" despite how clunky and awkward it was.
In October, at the Oculus Connect 3 event in San Jose, Zuckerberg gave a demonstration of the Oculus Rift headset and Oculus Touch controllers. He also announced they were working on a new virtual reality project far more advanced than the more popular Samsung Gear VR, but that wouldn't required a PC connection.
Regardless, while the general public hasn't caught VR fever, Zuckerberg plans to spend billions more on virtual reality. His interest spans far beyond playing games, but rather to bring people together. His plans include bring VR to the medical world where doctors can see inside the body and to the school, where students can witness the Boston Tea Party.
Even more, Zuckerberg's dream of virtual reality in communication can connect families across continents, or someday, across the solar system. 🙂