Recently, we have received a number of inquiries about the best FTP client like FileZilla, the best FileZilla alternatives, alternatives to FileZilla FTP Client to transfer files and some more similar questions. And when I got to know about this, I planned to research and try out some FileZilla alternatives. I thought that why not to share with you people in my new article. And see, I am here today with the top 10 FileZilla Alternatives you should try.
Best FileZilla Alternatives for Linux and Windows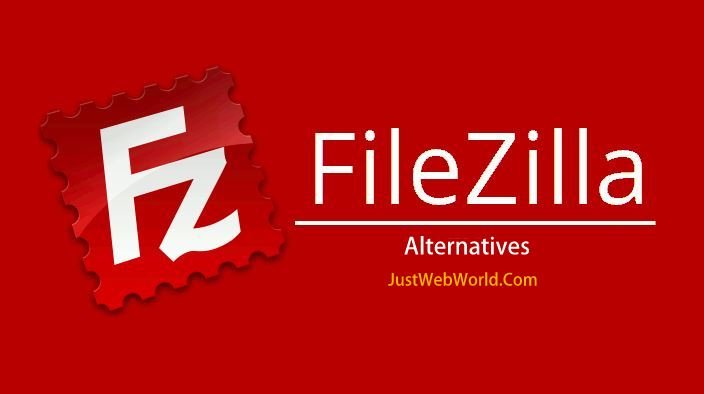 No doubt that FileZilla is one of the best free and most powerful FTP client which helps in uploading the files on the web server. It is open source software which is available for free under the GNU General Public License. It is available easily on the official website. You can use this software for both office and home tasks. So, if you are using FileZilla for transferring the files and navigating around your PC, folders and websites, then you might know all its features.
Features of FileZilla:
Supports FTP, FTP over SSL/TLS (FTPS) & SSH File Transfer Protocol (SFTP)
Cross-platform.
Runs on Windows, Linux, *BSD, Mac OS X and much more
Perfect IPv6 and Drag & drop support
Available in various languages
Supports resume and transfer of large files > 4GB
Tabbed user interface
Powerful Site Manager and transfer queue
Bookmarks & Filename filters
Configurable transfer speed limits
Directory comparison and Synchronized directory browsing
Network configuration wizard
Remote file editing & remote file search
HTTP/1.1, SOCKS5 and HTTP-Proxy support
and much more advanced features which you will get with this FTP client.
In spite of these amazing FileZilla features, our readers requested for best FileZilla alternatives. I did a little research and compiled this list for you all. This list of top 10 FileZilla alternatives includes both free and paid ones. There are some newbies who actually find using FileZilla a bit intimidating one and thus prefer using the basic FTP functions. This list is for you guys.
Best Alternatives to FileZilla FTP Client
WinSCP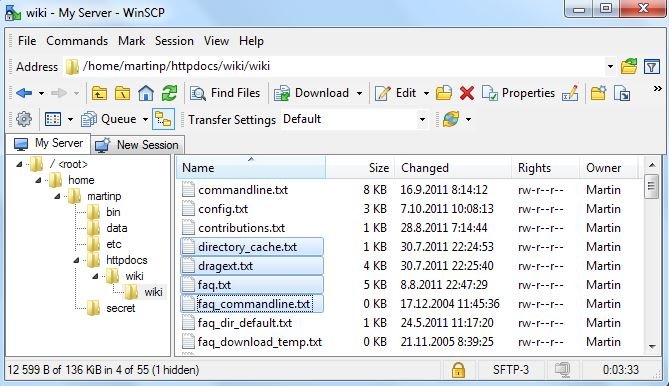 WinSCP is for those who are using the Windows OS. It is a free FTP client which can be downloaded easily and features a user-friendly interface. The file manager of this software helps people for uploading the files easily on the online web-server. Also, its feature Secure Shell helps in securing all the file transfers effectively and efficiently. This software is available for free.
CuteFTP
CuteFTP is an identical FileZilla alternative. This software can be used on daily basis for transferring and exchanging the files. Some of the important features of this program include synchronizing folders, concurrent transfers, support of standard FTP over SSL (FTPS) and SFTP (SSH2), filtered listings, transfer resume, site-to-site transfers (FXP), scheduled transfers and multi-part transfers. This software is available for a free trial and then you have to buy it.
Cyberduck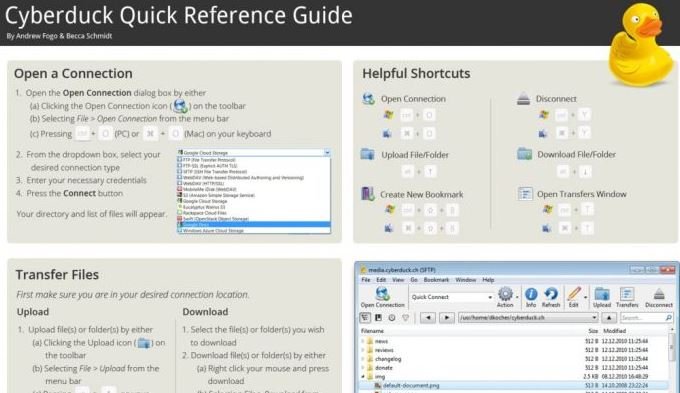 Cyberduck is considered to be the best FileZilla alternative which can be used by both Mac and Windows users. This software offers amazing features to the users. Some of the formats supported by this software include WebDAV, SFTP, Amazon S3, FTP and Cloud Files. This software is available for free.
Forklift
Forklift is considered to be an advanced FileZilla alternative. It is an advanced file manager and WebDAV+ FTP+ SFTP+ Amazon S3 client for the Mac users. this software offers dual pane manager which means that it can be used both as SFTP and FTP client. It has got amazing features and design. Apart from this, the software supports WebDAV, iDisk, Amazon S3, NIS, and AFP.
Transmit
Transmit is one of the well-known FileZilla alternatives which is available for mac users. It is paid software which comes with a 7-day free trial. The free trial of this software includes exclusive features with comes with a Transmit FTP client app.
FireFTP
FireFTP is for the people who are using Mozilla Firefox because this software can be added as an add-on. It is a free secure cross-platform which works as the best FileZilla alternative. And yes, there is no need to install the software because it can be used by simply adding the add-on.
FlashFXP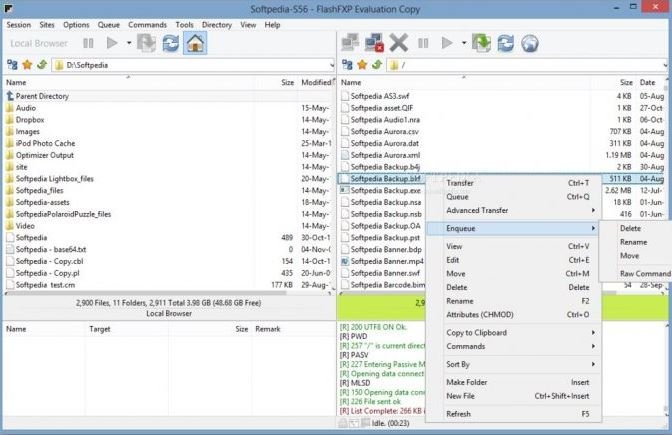 If you are searching for the most reliable and a secure FTP client as a FileZilla alternative, then FlashFXP is for you. This software has a simple GUI. It can be sued for performing both the operations, server to server and client server effectively. With this FTP client, it is super easy to upload, download and synchronize the files.
SmartFTP
SmartFTP is a professional FileZilla alternative which is only for the Windows devices. This professional FTP client is also compatible with Windows 10. This software can be used for not only for uploading or downloading the data, but even for creating backups of the server. Some of the great features of this software include Advanced schedule, FTP, and FTPS (Secure FTP), SFTP over SSH, UTF-8 support, integrated editor, autos reconnect, resume of broken transfers, modern GUI, Proxy/Firewall support, file/folder synchronization and much more.
CarotDAV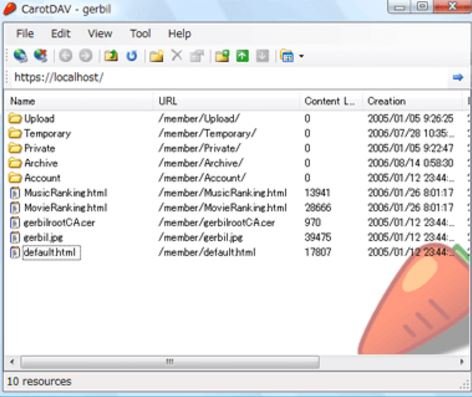 CarotDAV is for those people who want to upload the data on the online cloud accounts like Box, Sky Drive, Google Drive and others. This software has a user-friendly interface which helps the users in uploading and downloading the files easily.
FreeFTP
Last, yet the best alternative to FileZilla FTP client is FreeFTP. This software comes both as free and paid software. All the basic operations are available in its free version as well. Using this software is super easy. Also, the setting permissions of this software are just a click away. It is really intuitive, fast and easy to use software which supports secure file transfers with HTTPS, FTPS over TLS, and SFTP over SSH.
Apart from these FileZilla alternatives, few other alternatives are FOFF, AndFTP, CrossFTP Pro, Bitkinex, Total Commander, FTP Rush, YummyFTP and much more. Using the FileZilla's alternatives, you can easily manage the remote servers in a quick way. These can be used for transferring the files easily and effectively.
Please feel free to share your thoughts with us. 🙂