Mobility has left a great impact on businesses in every possible aspect. Judging by the rate of the implementation of mobile solutions by the finance industry, it can be said that the world will soon go cashless. Fintech applications are in the hot talk of the entire banking industry.
Fintech Android Apps Which Can Help You In Daily Life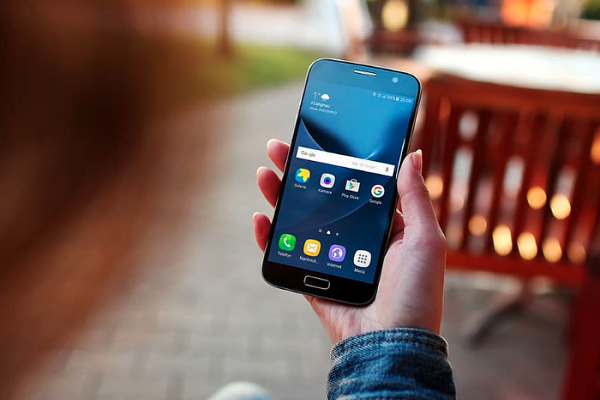 By availing of these applications, the users can easily form a smooth communication with the banks or other fiscal establishments. As a result, paying bills digitally has become much convenient than ever before.
Be it for crowdfunding, investment, money lending, transaction, or personal finance, these apps serve you with all. This article will bring before the 5 most popular Fintech applications that make life easier and better.
Planto
The Fintech app, Planto assists the users to manage their personal finance with great ease. Here, you can efficiently set your financial goals, keep the records of savings and expenses, etc. Furthermore, the app even allows you to keep a keen eye on the status of your investments.
With Planto, you can keep everything in a compact place. You just need to create a monetary profile in this application and then you can rest of the task of finance management o it.
It is programmed with some stunning features that allow you to acquire the most excellent fund management practices. If you want to develop a similar app like this, you can search on the web by writing how to make a fintech app.
Prism
Another Fintech application that is worth to give a try is Prism. This automated platform manages your bills, send reminders for paying the debts, and whatnot! It is the ultimate solution for handling your personal finances. Prism permits you to handle all your finance account in just a single medium.
Isn't it great? You do not even need to walk into the physical financial institutions for seeking info regarding your accounts. As long as you have Prism in your device, you can do it sitting at home. You can also check your account balance, monthly expenses, and savings through it.
Acorns
Acorns is your professional investment advisor. The app thoroughly suggests, including sustainable or ESG investments the ways that can help you to acquire more paybacks on your investments. Acorns is equipped with several articles and videos of the financial experts that assist you to take the clever steps to relish high financial advantages.
It coaches you to use ATMs nationwide, investing skillfully at no overdraft sums, and many other things. Here, you can also learn the productive ways of obtaining investment bonuses from specific local businesses.
Mint
Mint works somewhat similar to that of the Planto. With it, you will be able to chalk out the best personal finance plan and act accordingly. Mint helps you in defining your bills, monthly investments, etc. It also assists you in managing your due bills and credit cards.
Hence, you will be able to make a fair financial plan. Mint keeps suggesting you the best potential ways to save your earnings.
MoneyLion
If you are looking for a Fintech application that will facilitate you with online banking, opt for the MobileLion. It enables you to attain pieces of advice on finance and different loan options.
Moreover, the users can even avail of several stunning facilities such as zero-fee account checking, Low ARP loan, 0% interest instacash, and so on!
With it, you will be able to keep a record of your savings. Most importantly, the app delivers you proficient mobile banking services in more than 55000 fee-free ATMs.
So, these are some of the topnotch Fintech apps that are leading the market of 2022. It not only eases the financial tasks but also saves much of your time and effort.