Travelling has become a part of modern life. People commute for work or pleasure. Whatever your reason for travelling, there are chances that sometime your flight might get delayed or canceled.
This might cause unnecessary problems like arranging for stay, rearranging flights etc. This results in monetary loss for which you are entitled for compensation. In case you wish to get compensated if your flight is delayed or canceled, read along.
If you are excited about your trip but on arriving at the airport, you get the news that the flight is delayed, this can be very disheartening as your plans go haywire because of this delay. However, there is a silver lining available.
As per EU Regulation 261/2004, EU air passengers have the right to claim up to 600€ in case of delayed or canceled flights. Being unaware of this claim, just 2% of eligible passengers claim their compensation per year. If you wish to know more about your rights and how to stake your claim, read ahead.
How to claim compensation for delayed flights?
If you have faced the problems associated with delayed or canceled flights and you are looking for retribution in the form of flight delay compensation, there are three ways to do so, each of which has their own pros and cons.
Let's look at them before making your mind.
1] Stake compensation on your own
If you decide to fight your own battles, you need to have a good understanding of your rights as an air passenger especially in case of any flight delays.
However, since it is a long legal battle, many passengers trying to get compensation often end up losing steam midway. However, if you still wish to continue on your path to seek compensation on your own, here's what you should do.
1) Get in touch with the airline
To seek compensation, you should address the airline which operated the flight. This can be done by filling an online form, by writing to them or by sending an email.
2) Describe your issues 
When you communicate with the airline, you should describe your grievance without being aggressive. Also, mention the amount you are claiming as compensation and the appropriate quote from EU Regulation 261/2004.
3) Follow up on your claim
If the airline does not help you out, you can take the matter up with a regulator, an adjudicator or the CAA. Several Alternative Dispute Resolution (ADR) schemes are also available. If that doesn't work, you can reach out to the National Enforcement Body (NEB).
4) Take the legal route
If you are still unable to get your claim, the last resort is small claims court. However, to pursue this course of action, you will need a lawyer.
2] Ask lawyers to handle the case for you
Lawyers will ask you for their fees upfront, irrespective of the outcome of the case. Hence, this is generally not an option preferred by people, unless they have exhausted themselves.
Before you hire any lawyer, be sure to know whether they have any experience in handling airline delay compensation cases under EC 261 or not. Even if they do, you might still have to invest a lot of your time to explain the situation as well as do the required paperwork.
3] Seek assistance from professionals
The last and probably the best option is to let professionals handle this matter. There are specialized claims management companies that help air passengers get their due compensation in case of delayed or canceled flight from the airline.
Their expertise in European Aviation Law and experience in handling EU Regulation 261/2004 cases comes in handy to enforce your rights as a passenger. They help you prepare and file the claim and even represent you against the airline.
The entire process, from checking details of delay/cancellation of flight, to communicating with the airline is done by them. In case, you need to raise the complaint to NEB or ADR scheme or small claims court, their lawyers handle the matter.
The icing on the cake is that they operate on a contingency basis, i.e. you need to pay the fees only if you win. Once you win, they take a percentage commission from your compensation.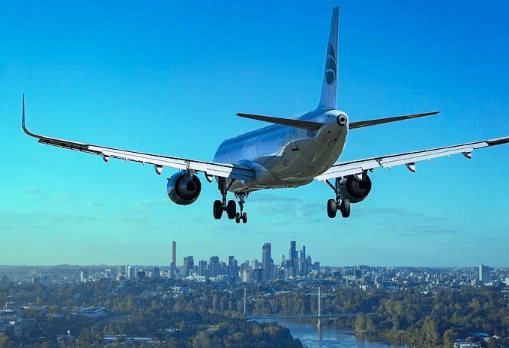 4] What are the rules for flight delay compensation?
Any flights which are eligible under EU Regulation EC261 must provide passengers with compensation in case of delay or cancellation of flight as per EU passenger rights. The rules regarding delay depend on the number of hours or the flight distance.
1) Flights delayed for 2 hours or more 
The airline needs to care for you if the delay is 2 hours or more. They should provide you with food (meal vouchers) and drink proportionally to the length of the delay, access to a phone call or email to make appropriate arrangements; stay and transport to/from the hotel in case of an overnight delay.
You can do it yourself if the airline doesn't, however, keep receipts to seek refund later. The airlines will have to pay for all the necessary expenses.
2) Flights delayed for 3 or more hours
Apart from everything mentioned above, you are also entitled to airline delay compensation if the plane reaches the destination 3 or more hours after the scheduled arrival time.
The monetary compensation depends on the total distance of your journey and the length of delay (at the destination). The compensation ranges from 250€to 600€.
3) Flights delayed for 5 hours or more 
If the plane is delayed by 5 hours or more, you have the choice to not board it. Even if the airline is not responsible for the delay, you can get a flight delay refund or an alternate flight.
If you choose not to take the flight, you can get full refund of your flight; any return/onward flight and a free flight back to your airport of departure. If you choose to wait, you are entitled to compensation up to 600€.
AirHelp has grown into the world's largest flight passenger rights advocate. They have achieved a lot since they started in 2013.
16 Million Passengers Helped.
Justice as a Service.
16 Languages.
Legal Landmarks.
30+ Countries.
700 Employees.
You may like.