According to research, India's outbound business tourism market will continue to flourish in the coming years. Based on a June 2019 report, the projection of the country's meetings, incentives, conferences and exhibitions (MICE) travel market can reach US$9 billion in 2025.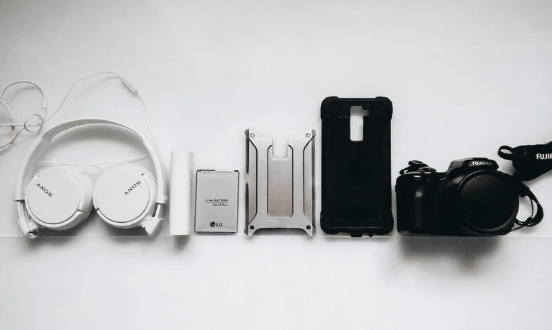 In 2020 alone, an estimated 2 million MICE tourists are expected to book a trip to foreign countries for business transactions, alone. Some of them would either get the services of private tours. Meanwhile, some may download mobile travel apps to help them go around the area.
If you are one of those who have a scheduled business trip soon, here are several gadgets that can help make your long-haul travel more bearable.
Distraction-Free Headphones
Listening to music is one of the best ways to ease travel boredom, especially in between flights. Yet the noisy environments in the airport and the sound of the jet engine can ruin your listening experience.
Therefore, it is important to choose among the most popular types of ear sets, like the Qantas sound cancelling headphones for your long journey.
This device was originally developed for pilots to help them concentrate better during non-stop flights in different parts of the world. Now it became a staple product in most airport electronics shops and other gadget stores to combat all the irritating white noises in the airport and during your flight.
It will also help you sleep better while in transit. Also, using noise-cancelling headphones can protect you from possible hearing loss due to the high decibels of sound that pass through your ear every time you travel by plane.
Fortunately, major electronics and audio stores offer numerous types of noise-cancelling headphones. You can select any style, color, or design that you want. Your choices include padded Over-Ear headphones or the trendy wireless In-Ear headphones that also work well in different sports activities.
Wireless Travel Router
Travelling for business requires you to stay connected at all times. But most of the time, you can only access the Internet in your hotel or in your meeting venue. This is why it is always important to bring your own wireless router anywhere you go.
It can guarantee that you will never get disconnected as long as there is a Wi-Fi signal in the area. If you plan to buy your own wireless travel router, you must look for products that also serve as a portable battery charger. This will allow you to continue using your mobile phone or tablet even if they run out of power.
You may also look for a wireless router that can help amplify the poor Wi-Fi signal in your hotel room or your remote office space. If you forget to bring your wireless router to your destination, you can rent one in your hotel. You may also ask your travel agent to connect you with the right shop to rent a wireless router for the duration of your stay.
Portable Storage Drive
Your trip may require you to present a new business plan or show your client an update about your company. This will require you to save several copies of your presentation to make sure that you will never run out of a backup plan in case the original copy will not work.
Because of this, you must invest in durable portable drives that can withstand a long journey. You need to look for storage drives that are temperature proof and water-resistant so everything will remain intact when the weather gets too hot or if it accidentally drops in the water.
It must also be at least 1 terabyte to store as many presentations as possible. It is also important to bring all types of connectors so that it can function well on different laptops.
Aside from these devices, you also need to be equipped with your office staples like your laptop and tablet. These are very necessary if you have to present something to a client in your travel destination.
You must also keep in mind to bring all your important travel documents with you at all times while in a foreign country. More importantly, keep the contract numbers of your travel agent and hotel readily available so you know who to call in case of an emergency during your trip.