The travel and tourism industry is booming in India. This in turn has led to a boom in the hospitality industry. Several new hotels have surfaced in different parts of the country in the last few decades. And with everything going online, several hotel booking websites have also come into being.
Best Online Hotel Booking Sites In India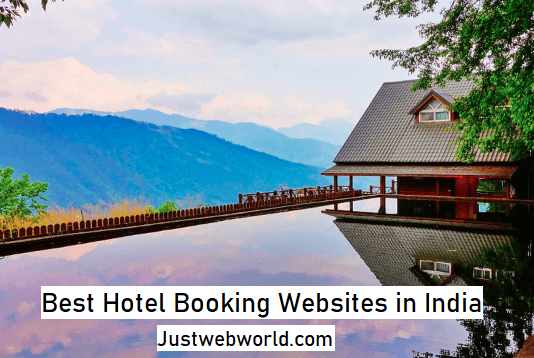 While some of these provide excellent service others cannot be relied upon. It is essential to know which one to opt for in order to get the best deal and more importantly to ensure you are in safe hands.
Here is a look at the top hotel booking websites in India.
Expedia
This renowned website offers a host of hotels to choose from in India as well as other parts of the world. You will find numerous attractive hotel reservation deals on the site. Expedia has more than 300,000 hotels worldwide on its list. You can check extensive reviews and view the deals before opting for one.
The hotels that can be sorted based on various factors with the help of their drop down menu. The site offers heavy discount on advance bookings. It also has a last minute discount section where you can get excellent deals.
Make My Trip
This is one of the most reliable Indian travel websites. The website is easy to navigate through. All the available services are clearly visible on the site and there is complete transparency in its dealings. Booking a hotel is a breeze on this website.
There are numerous options to choose from. The website caters to the requirement of different segments of customers and thus offers hotel rooms in different range. You can easily sort the hotels by their price range.
The site also keeps coming up with lucrative deals and offers from time to time. These can be checked on their homepage. The site also allows you to book air, rail and road tickets.
Trip Advisor
Trip Advisor is known to offer the best possible hotel deals. It allows you to book hotel rooms in several countries. The site provides detailed reviews of the hotels on offer to help you take the right decision.
One unique feature of this site is that when you choose a hotel, it checks 200+ sites to ensure you get the best deal. If you are really looking forward to save money on hotel bookings then this is the site for you.
Booking.com
Booking.com came into being in Amsterdam in the year 1996. It has been offering quick travel solutions in many parts of the country including India. It can completely be trusted when it comes to hotel bookings.
You do not only get good deals on various hotels around the world but also get detailed reviews about these hotels. The site also gives the option to checkout hotel pictures clicked by their clients. This gives a better insight into what really is on offer.
The procedure to book the hotel is extremely simple. You do not require spending much time once you have selected your preferred hotel. The site is available in 40 different languages to make the booking procedure all the more easy.
Cleartrip
This is yet another trusted hotel booking websites in India. It comes up with hotel booking deals on a regular basis. You need to keep a tab on the latest it has to offer in order to strike the best possible deal.
Goibibo
A subsidiary of the trusted brand, Make My Trip Limited, Goibiobo is doing a great job when it comes to hotel bookings. It offers several schemes and offers that help save tremendously on hotel reservations. With Goibibo you get to stay in the best of the hotels by paying much less compared to what they actually charge.
Their goStay option helps you find a decent hotel room at a price as low as INR 999 per day. They also offer 100 percent money back in case there is some issue with the room service. The site also offers tour packages and facilitates rail, road and air ticket booking.
Airbnb
This is one of the biggest players when it comes to offering hospitality services. The company was established back in August 2008 in San Francisco.
After serving millions of travellers in different countries, Airbnb recently entered the Indian market. Within no time it has become a preferred hotel booking site for Indians. You can choose from a range of big and small hotels on this site. Airbnb also provides the option of comfortable home stays.
Yarta.com
It has been ranked as the second biggest online travel website operating in India. It offers numerous services including booking flight, train and bus tickets, providing lucrative holiday packages and hotel reservations. The site has tie up with more than 60,000 hotels located in over 1,000 cities in India.
Trivago
Trivago is particularly loved for its genuine hotel reviews. You can compare and contrast the services provided by different hotels before booking one. The website facilitates easy hotel booking. It also offers attractive tour packages. Besides, you can read quality travel related content on the site to ensure a better travel experience.
Hotels.com
This trusted hotel booking website forms a part of the Expedia group. It offers a list of thousands of hotels across the globe. You can easily sort them as per your requirement to choose the most suitable one among them.
Many profitable hotel reservation deals are available here. Make the most of these hotel booking schemes to save maximum money.
You may like: Best Online Flight Booking Sites In India.