Are you a Freelancer and looking for new and inexpensive ways to organize your freelance business? This article provides information on a few great apps for freelancers to help you keep your freelance business on track.
Keep reading to learn more about which free apps are offering the best features for freelancers.
1] Upwork for Freelancers
When it comes to finding reliable and stable freelance work, Upwork is one of the best and most popular apps for freelancers. Upwork's user friendly platform connects skilled freelancers with clients in need of their services for a nominal fee on both sides. Before you balk at the nominal fee that is taken directly from your completed project payments, consider what that fee covers.
Upwork offers built in protection for freelancers that reduces the amount of missed payments from clients and assures that every hour worked is paid. No more chasing down clients for service fees or having to worry about coming up short.
Not many freelance platforms offer built-in payment protections to make sure that their freelancers are treated professionally. Upwork is worth every bit of the investment that it takes to use their freelance friendly platform.
2] And Co for Freelancers
Once you've built a client base and gotten into the full swing of your freelance business, you'll need a way to keep track of your time, expenses, and clients. And Co is an app created by the Fiverr freelance marketplace.
The And Co apps offers easy management features for tracking your daily freelance workload, clients, time spent on tasks, and more. This free app also integrates with popular payment processing software like Paypal and Stripe that allows freelancers to create invoices and collect payments.
All of the features of And Co are currently free and can go a very long way towards helping you to easily organize your freelance finances.
3] PayPal for Freelancers
PayPal is the world's leading payment processor for collecting payments worldwide. The PayPal is a free application that you can use on a desktop computer or mobile device in order to track and collect payments and expenses for your freelance business.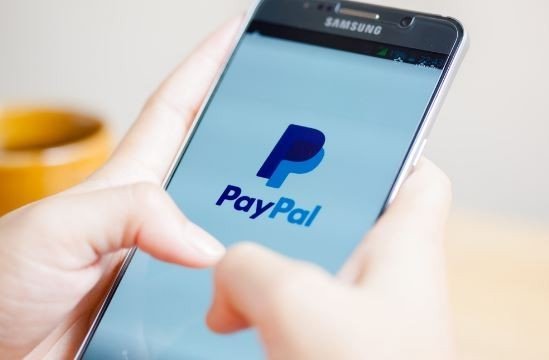 PayPal has built in invoicing features that allow you to create, send, and view electronic invoices for your freelance client. A handy built in feature of PayPal's email invoicing is that you can see when your clients have received and viewed your electronic invoice.
Using PayPal takes some of the hassle out of getting paid on time for freelancers and also offers additional features for offering discounts, monthly subscription plans and website integrations for collecting payments directly from your freelance website.
4] Manage Your Freelance Business In Real Time
All of the apps featured in this article allow for you to keep track of your freelance business while you manage your productivity in real time. These apps are all available for download on the App Store, Google Play Store, and Amazon Web Store.
Many of these apps also offer desktop versions and downloadable versions for Windows and Mac OS Users. In order to keep your data secure when using the desktop versions of these apps be sure that you're using secure software in order to protect your client data and to keep your freelance website secure.
Companies like Centrify offer secured software solutions for freelancers with an eye on the future and the idea of scaling in mind. Be sure to always secure your client data by using secure and trusted software.
5] Final Thoughts For Freelancers
If you're just starting out on your own as a freelancer, congratulations on taking an important step to take control of your financial future. Freelancing is a challenging experience that is definitely worth the effort in the long run.