Genevieve Nnaji is a popular singer and Nigerian actresses, who is known for her contribution to African film industry and music industry since 1980's.
Genevieve Nnaji Nigerian Actress and Singer
1) Personal Life of Genevieve Nnaji
Nnaji was born on 3rd May 1979, she had born Mbaise but raised in Lagos, which located in Imo state.
She has well-educated parents, where her father was an Engineer, and her mother is a nurse. She brought up in the middle-class family and has seven siblings.
Genevieve Nnaji started school at a local school, where she has completed her 12th, then moved to the University of Lagos to complete her higher education of bachelor's degree in creative arts.
Nnaji was interested in acting, so she started to go for auditions when she was in her college, so she knew what to do next before completing her education.
At the age of 8, she started to work for the television industry in a daily soap show "Ripples."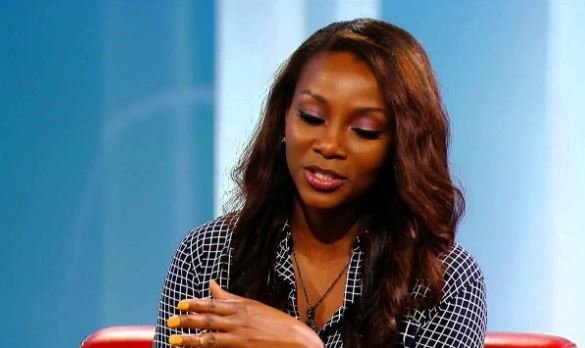 She had to accept small roles in many movies for the opportunity to get the big one, but she landed into major commercials in Nigeria industry. She got featured in many commercials even before she got the big break, so she knew that she is onto something big.
Nnaji made her debut in the Nollywood industry with the movie "Most Wanted."
Nnaji got married secretly, and she also has one child, which not many people know about it. She kept it private until she announced on her Instagram that she is married for a while, but did not reveal it for some professional reasons.
2) Genevieve Nnaji Professional Life
She is a perfect example of hustling and hard working because she had not given up even when did not have any lead roles for her. She became part of many shows and movies playing smaller roles.
Ripples (1987) – She played a small role in a major television show Ripple at the age of 8. She debuted as a child actor in the industry seeking an opportunity.
Most Wanted (1998) – It took her eleven years to get her chance back on the screen. She debuted in the Nollywood movie Most Wanted.
Camaflouge (1999) – She worked in a Nigerian film, you can watch the full movie on Youtube. Genevieve played a small role, and the pay for that film was also little. She was able to work with Ramsey Nouah.
Love Boat & Death Warrant (2001) – She signed two films in the year of 2001, where worked with Ramsey Nouah for the second time. Both films did well on the screen, she received a lot of praises from the community, and she also found plenty of work later on.
Valentino, Fire Dancer, Sharon Stone, Runs, Power of Love, Formidable Force, and Battle Line (2002) – As we have said that she had a blockbuster movie, which has opened many doors for her and she signed seven films back to back. Some of the roles are lead roles, and rest are minor roles which played an important role in the movies.
Her dedication and the opportunities just went off the roof.
(2003) – She broke the record when she got so many offers from various parts of Africa, everyone wanted her to act in their movies. She has signed 23 movies back to back in the year of 2003. Genevieve Nnaji accepted not only major roles but also minor roles to increase the awareness of Nnaji brand.
Bumper to Bumper, Critical Decision, Dangerous Sister, Goodbye New York, He Lives in Me, Into Temptation, and My First Love. Never Die for Love, Promise Me Forever, Stand by Me, Treasure, Unbreakable, and We Are One (2004) – She was able to make a lot of money in the year of 2003 because she has accepted plenty of movies in major films. However, she made even more money by signing 13 movies. Her brand expanded, but her schedule was busy, so she could not accept more than 13 movies at that time.
Darkest Night, Games Women Play, and Rip-Off (2005) – She signed three movies, which added greater value to her career and by this period she is a known star in Africa. She is working in an important character in these movies.
Girls Cot and 30 Days (2006) – Nnaji signed only two movies in 2006 and 30 days she got international viewers attention, and she nominated for many awards for this film. She also made plenty of money from various deals.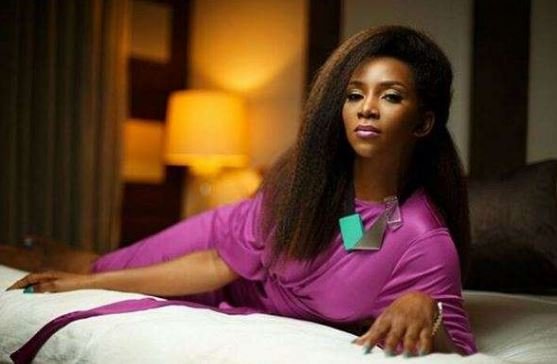 Letters to a Stranger, then Keep my will, Warrior's Heart, Unfinished business, and Winds of glory (2007) – She played the female lead role of Jemima Lawal, where the film has proven to be a major hit in the country. The total number of films she signed is five movies, which helped increase her popularity in Africa.
Beautiful Soul, Broken Tears, Critical Condition, River of Tears, My Idol, and Love my way (2008): In the year od 2008, she signed more than eight films, but only eight were able to complete. She had the attention of the people, so she accepted small role to major role in the industry.
Silent Scandals, and Felicima (2009) – She signed only two movies in 2009. She was done with the small roles and focusing only on the main lead roles. Genevieve worked in the Silent Scandals, where she received attention from the community.
Ijé: The Journey, Tango with me, Bursting Out, and Mirror Boy (2010): She made up her mind that she will only accept main lead roles, where she has worked in only four films. The interesting fact is that she rejected many small roles in the movie.
We know that many have noticed she started to sign only a few movies after 2010. From 2011 to 2017, she signed Sacred Lies (2011), Weekend Getaway (2012), Half of a Yellow Sun (2013), Doctor Bello (2013), The Truth with Olisa (2014), and Road to Yesterday (2015).
The number of movies she signed is very lesser than the previous decade.
3) Genevieve Nnaji Net Worth
According to few sources she makes more than $8 million dollars. It has been said that she has signed very less movies but she made a lot of investments, which is helping her gain more income each year.