From historic wards to a vibrant waterfront, New Orleans is a city best explored up close and personal. If you're looking for an exciting way to discover more of the city when you visit, consider hopping on a bicycle. Explore several advantages to getting to know New Orleans on a bike.
What to Know About Bike Riding in New Orleans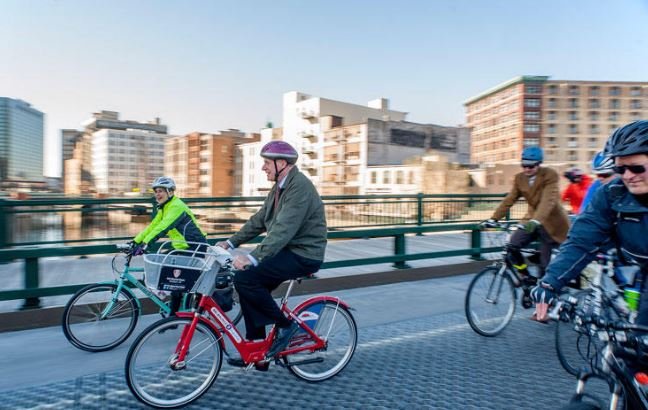 1) New Orleans Is Easy to Navigate
Constructed before the rise of the automobile, New Orleans features city streets set in a grid network. This network helps visitors easily navigate their way through the city. What's more, the city has put much money into infrastructure in recent years to make New Orleans even friendlier to bikes. With dedicated bike lanes, flat terrain, and memorable scenery, you'll enjoy every minute of your exploration.
2) Bike to Avoid Gridlock
As with other cities, New Orleans has to deal with its own traffic congestion. When you explore New Orleans on a bike, you get to spend more time checking out the places you want to see and less time sitting in traffic. Instead of staring at a sea of brake lights, hop on a bike and check out top spots such as Jackson Square, Saint Louis Cemetery, and Frenchmen Street.
3) Discover Plenty to See
New Orleans has plenty of popular parks and streets that are worth a visit. Head to Audubon Park, and you'll find a 1.8-mile loop that takes you on a scenic trip around the lake. Giant oak trees dripping in Spanish moss offer plenty of shade, and you'll also find playgrounds, picnic shelters, and a lagoon.
Head down to Crescent Park, which offers views of the city skyline and Mississippi River. The park has a 1.4-mile trail that runs along the water, only a short distance from the French Quarter.
4) You Can Rent a Bike
Even if you're visiting New Orleans and can't bring your bike with you, you can rent a bike using a bike-sharing program and still explore the city on two wheels.
Bike sharing is simple. Download an app to get a passcode to unlock a bike. Once you've unlocked the bike, you can ride around New Orleans and take in all the sights of this city. When you're done, you don't have to find a docking station to return the bike. Simply lock it up where you can park bikes, and the bike stands ready for the next person to use.
5) Burn Off Those Calories
From beignets to jambalaya, New Orleans residents know how to eat. When you explore the city on a bike, you can stop by all the top spots and not feel guilty about trying everything because you know you're burning off those calories. For some of the classics, get the fried shrimp po'boy at Domilise's Po'Boy and Bar and the Bananas Foster at Brennan's.
When you're looking to find the best New Orleans has to offer, you can't find a better way to explore it than on a bike. Head out on your own two wheels and let the good times roll. 🙂