Having a travel blog tells the world that you love to set out for adventure and to explore all that the world has to offer. You can even let others know where is Arizona and the best way to get there. While traveling and navigating unknown territories may thrill you, keeping your travel blog up to date and appealing may seem like a daunting task.
Ways to get More Traffic on your Travel Blog
You have had many travel adventures, and now you want to share it with the world. But how can you get more visitors to want to follow your travels?
The most obvious trick is to constantly update your travel blog. Your blog should almost be like a travel diary, detailing all the things that you saw or experienced that day or week. Being consistent always draws a crowd, and eventually people will be refreshing their browsers to see how your visit to India went.
Making sure to update your blog with your own personal experiences will let readers into your life and make them curious. They want to accompany you on your travels, so let them!
Keeping consistent with your travel and even venturing to new places will also keep your readers waiting for your next post. If you have a travel blog, you obviously love to travel, so try to seek out the unusual and unique places that most tourists wouldn't go (or even know about), to give yourself and your followers an inside look at where you are traveling.
While you are posting your updates (daily, weekly, or whenever you have an internet connection!), remember to keep them detailed and interesting. Try to think of what you would want to read if you were considering traveling to the place you are. What makes it special? Is it the food, culture, people?
Every place is different, and by traveling you get to experience that, so try to give the people at home (or across the globe) a vivid picture of what you have experienced.
Posting photos that you have taken on your travels is an excellent way to add to your travel blog. Photos can show your perspective of the places you visited and your own personal experience. You may have not been the first person to travel to a specific place, but the way you see it through your eyes is unique, and the pictures that you take on your adventures are too.
Accompanying your words with photos can give your readers an in-depth and complete knowledge of what you are experiencing. Photographs can also add pops of color to your blog, instead of being pages of texts. You may be able to introduce people and places to your readers that they have never experienced before (which may be why they are looking at your blog in the first place)!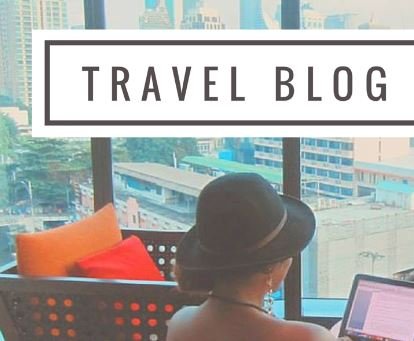 While you are traveling, try to make as many connections as you can. You can make lifelong friends that you can share adventures with, as well as share tips on how to save money traveling by taking a defensive driving course beforehand.
But networking can also help your blog! If you eat at an amazing hole in the wall restaurant and want to tell your followers all about it, consider talking to the owner or someone who works there and interview them for your blog. Then you can tell them and the new people you meet to check out your blog to keep in touch with you and to follow along on all of your adventures.
Staying innovative and vigilant with your blog will guarantee success. There are many ways to keep your travel blog looking fresh. Only you and your travels can truly decide what will make your blog the best it can be. 🙂