The Entrepreneurs is a person who startup his own Business and taking on financial risks in the hope of profit. The Entrepreneur is always a Lerner. He Learns new and new things everyday. The Entrepreneur Learn by him selves, he is not depended on other person. He always takes a Risks for getting profits. You are a Entrepreneur or want to become one. By the Way Here we are collect some best Inspirational Quotes for the Entrepreneurs.
Inspirational Quotes for Entrepreneurs:
Check out below the Best Inspirational Quotes for Entrepreneurs:
1) "Winners never quit and quitters never win."
– Vince Lombardi
2) "The best way to predict the future is to create it."
– Peter Drucker
3) "One of the huge mistakes people make is that they try to force an interest on themselves. You don't choose your passions, your passions choose you."
– Jeff Bezos
4) "I have not failed. I've just found 10,000 ways that won't work."
– Thomas Edison
5) "As long as you're going to be thinking anyway, think big."
– Donald Trump
See Also: Top 10 Richest Technology Entrepreneurs
6) "Genius is 1% inspiration, and 99% perspiration."
– Thomas Edison
7) "If you cannot do great things, do small things in a great way."
– Napoleon Hill
8) "I don't know the key to success, but the key to failure is trying to please everybody."
– Bill Cosby
9) "Success is not what you have, but who you are."
– Bo Bennet
10) "Your reputation is more important than your paycheck, and your integrity is worth more than your career."
– Ryan Freitas, About.me co-founder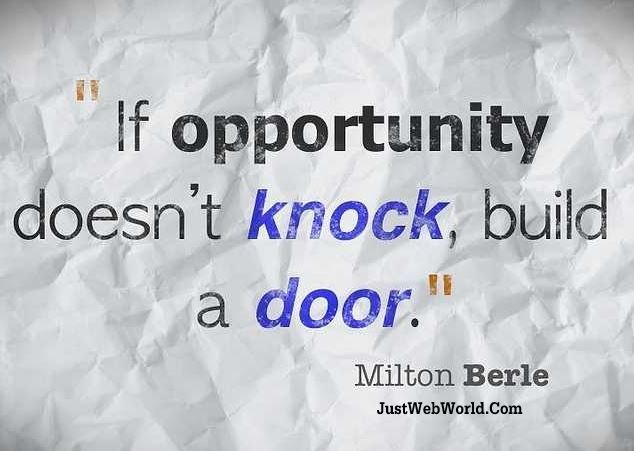 11) "Your work is going to fill a large part of your life, and the only way to be truly satisfied is to do what you believe is great work. And the only way to do great work is to love what you do."
– Steve Jobs
12) "Don't worry about failure; you only have to be right once."
– Drew Houston
13) "The secret to successful hiring is this: look for the people who want to change the world."
– Marc Benioff
14) "I skate to where the puck is going to be, not where it has been."
– Wayne Gretzy
15) "I knew that if I failed I wouldn't regret that, but I knew the one thing I might regret is not trying."
– Jeff Bezos
See Also: CEO Infographic
16) "The way to get started is to quit talking and start doing."
– Walt Disney
17) "Your time is limited, so don't waste it living someone else's life. Don't be trapped by dogma – which is living with the results of other people's thinking. Don't let the noise of other's opinions drown out your own inner voice. And most important, have the courage to follow your heart and intuition. They somehow already know what you truly want to become. Everything else is secondary."
– Steve Jobs
18) "It's fine to celebrate success but it is more important to heed the lessons of failure."
– Bill Gates
19) "You don't need to have a 100-person company to develop that idea"
– Larry Page
20) "I find it best to dive right in and learn the hard way."
– Pete Cashmore
21) "A hard thing is done by figuring out how to start."
– Rand Fishkin
22) "Everything started as nothing."
– Ben Weissenstein
23) "If Google teaches you anything, it's that small ideas can be big."
– Ben Silbermann
24) "If you start with nothing and end up with nothing, there's nothing lost."
– Michael Dunlop
25) "Don't make decisions based on fear."
– Jake Nickell
We are collected Best Resources from the Internet and We choose Randomly this 25 Best Quotes for the Entrepreneur. Enjoy Friends. If you have more quotes then you can Let us know by commenting below.