There's one thing that you can never deny about Bollywood– that it has got some of the greatest movies along with action, drama and romance.
There are times when we all speak a lot about the romantic melodrama that we find in today's movies but there is still a long list of classic motivational and inspirational movies that are still loved by people even after decades.
Best Inspirational and Motivational Hindi Movies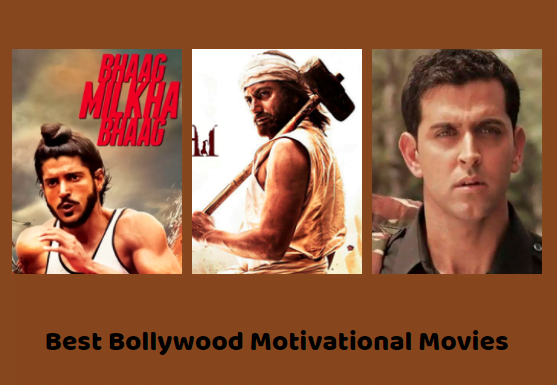 Whenever you're going through tough times, you can watch these motivational movies in order to uplift your mood and spirit. Here is a congregated list of the best Bollywood motivational movies that you shouldn't miss out.
Rang De Basanti
Very aptly, this takes the first place in the list of Bollywood motivational movies as it is one of a kind. This movie was released in 2006 and it has Soha Ali Khan, Aamir Khan, R. Madhavan, Siddharth Narayan, Sharman Joshi and Kunal Kapoor as the main star cast. This movie awakens patriotic and love feelings for your country.
Chak De India
This is a Yash Raj banner film that was released in the year 2007 and that was produced by Aditya Chopra. The movie had Shah Rukh Khan as the main lead where he played a hockey coach of a women's national hockey team. The story revolves around how he trains the team to play for the Nation and also win the tournament.
Hare Krishna
This movie is based on the daring personality, the founder of ISKON Foundation, Swami Srila Prabhupada. You should definitely watch this movie as it depicts the constant struggle of a saint who went to New York with very little amount of money and how he built the ISKON foundation. Swami ji established 108 Iskon temples in the US.
Sachin: A Billion Dreams
This movie was released in the 2017 and it won the hearts of several people, especially the die-hard fans of Sachin. Sachin Tendulkar is respected to be the God of Cricket.
However, Sachin Tendulkar was never born this way, he had to work hard and focus towards achieving his goal. Cricket lovers and students should watch this movie to know how he became the God of Cricket.
Paan Singh Tomar
This is yet another awesome movie that takes the fifth position in the list of motivational movies. This movie is a biopic of Pan Singh Tomar who was an athlete with the Indian Army.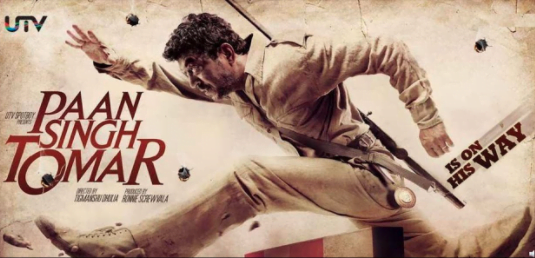 He later on became a rebel or 'baagi' due to some political conspiracy and was forced to become a bandit. This is a must-watch as it teaches you a lot about struggle.
Manjhi – The Mountain Man
Is there anything more difficult than breaking a mountain and creating a path, that too alone and without the intervention of any modern machine? This movie is a man's story named Dashrath Majhi who hails from the remote village of Bihar. He does the miracle of cutting the mountain and creating road.
M.S. Dhoni: The Untold Story
This is a biopic movie of the former Indian cricket team captain, M.S. Dhoni. The film released in 2016 and was directed by Neeraj Pandey. It relates the success story of Mahendra Singh Dhoni.
Bhag Milkha Bhag
This is once again a biography on Milkha Singh, who was an athlete. It is a biographical sports drama film that was directed by the talented Rakeysh Omprakhash Mehra. Farhan Akhtar played the role of Milkha Singh.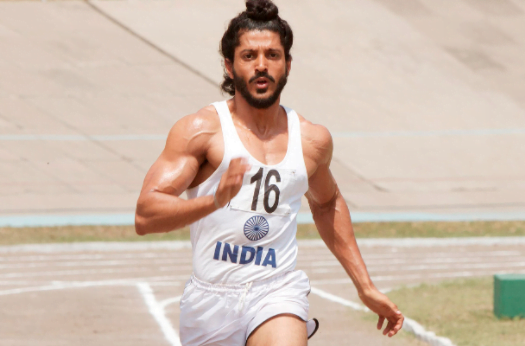 Dangal
This is probably the best to choose among the list of motivational movies. It is the story of Mahavir Singh Phogat who decides to fulfil the dream of training his daughters for the Commonwealth Games in spite of the existing stigmas in the society.
Airlift
Airlift movie was released in 2016 and it was based on a real-life story that was directed by Raja Menon. When Iraq invaded Kuwait in 1990, August, this is the story of the businessman who became the spokesperson for stranded country people.
3 Idiots
The list of Bollywood motivational movies seems to be incomplete without this movie that was released in 2009. It is a story of three friends, their college life and life after college.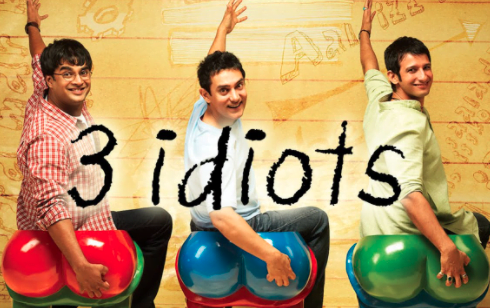 Lakshya
This 2004 film had Amitabh Bachchan, Hrithik Roshan and Priety Zinta. This is the story of a young guy who has no such aim in life till he joins the Indian Army. This is a turning point in his life.
Udaan
This is a 2010-based movie that is based on Anurag Kashyap's life. It tells the story of a boy who wants to be a writer despite being pressurized for pursuing engineering.
Mary Kom
This 2014 movie stars Priyanka Chopra and is based on the life of Padma Bhushan, Padma Vibhushan awardee champion boxer, Mary Kom.
Super 30
Hrithik Roshan played this awesome biopic of Dr. Anand Kumar who was a mathematician from Patna. The story was directed by Vikas Bahl.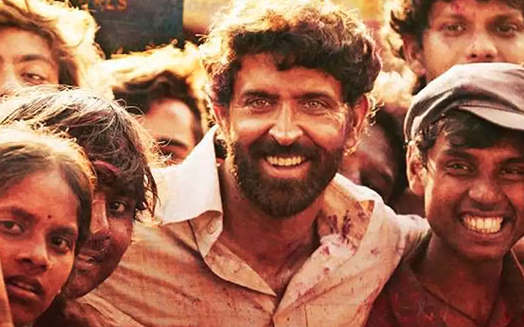 I am Kalam
Dr. APJ Abdul Kalam was more than just an inspiration for the Indians. He was also called the Missile Man of India and this movie depicted the real-life struggle of the late President of India.
Neerja
This is another motivational story of an air hostess called Neerja who risked her own life to save the lives of hundreds of passenger on a plane that was hijacked.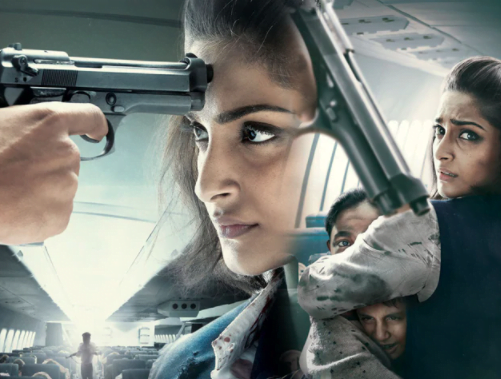 Sardar
This is a historical movie that dealt with the Iron Man of India, Sardar Ballabh Bhai Patel. He is the main person behind the united India that we presently live in.
Border
This is a movie based on the Indo-Pakistan war of 1971 and this movie was released in the year 1997. The entire movie depicts all the events that occurred during the Battle of Longewala.
Lagaan
This movie Lagaan was released in the year 2001 and it was produced by Aamir Khan. This is a story of the conflict between the villagers and the Britishers during the British Raj. This movie was undoubtedly a super hit.
So, whenever you feel sad or demotivated, you should watch any of the above mentioned movies in order to uplift your spirit.