Samsung Galaxy S6 Rumors are spreading like fire. Samsung Galaxy S series made Samsung to achieve the first position in the market. Now, Samsung is planning for its new smartphone, Galaxy S6. According to rumors the new revolution is about to come in the month of October 2014.
The previous versions of Galaxy S series made customers more excited towards the generations of Galaxy smartphones. Thus, Galaxy S series made South Korean Giants to retain its first position in the world of smartphones. Samsung Galaxy S6 Specifications are creating a huge buzz on Social websites. The new Galaxy S6 is going to come up with new exciting features. It will be the most advance hardware and software smartphone in the 2014. There are many rumors that everything would be under price range for consumers. The price of Samsung galaxy S6 would be around $750 to $800 max. The main features and specs of Galaxy S6 are listed below:
The Samsung Galaxy S5 is the first Android smartphone to run with 64-bit processor. Now a new Monster is about to come up with Exynos 8000 series chipset. Galaxy S6 performance will be best. It will run like a beast.
Read: Samsung Galaxy Note 4
Samsung Galaxy S6 Features And Specifications
Processor – It will run on Exynos 8000 16-core processor or Qualcomm snapdragon 64-bit.
RAM – 4GB RAM, which will give a fast and smooth smartphone experience.
Display – Its screen is 5.2 inches UHD (ultra high definition) display 4K or Full HD display.
Camera – Samsung Galaxy S6 camera is amazing. 21MegaPixel UPS (ultra pixel Sensor) with 8k resolution recording. New features including tap to focus and OIS feature (optical image stabilization) which will help to take pictures more smoothly.
Battery – To handle such a monster its battery is 3300 to 3500 mAh which will run whole day.
Operating System – There are rumors that it may be launched with the new version of android 5.0.
These specifications are awesome. Recently, an update shows that Galaxy S6 will have Snapdragon Qualcomm 810 and 4G LTE modem.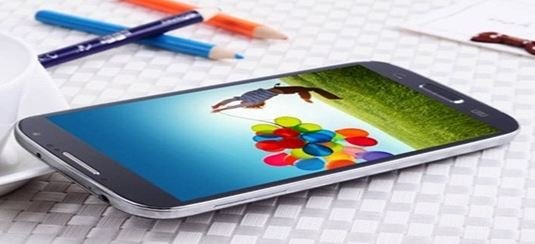 Snapdragon 810 would be powering are next monster Galaxy S6 for Good performance. The new feature 4G LTE that would support advance Cat 6 is going to be really amazing. It is for fast internet experience. Snapdragon 810 uses 4-core 64 bit processors based on Cortex-A53. It will be high performance task. GPU Qualcomm 430 adreno supports 4k display with geometry shaders and the new GPU will improve its efficiency by 30%. The new snapdragon 810 will allow to record video of 1080p.
Read: Sony Xperia Z3
The design of galaxy S6 will be more advanced. Samsung Galaxy S6 will be spec-king of 2014. There are rumors that galaxy S6 will be 128GB (internal) and rumors about the Galaxy S6 concept. The screen will be curved. Every year there is rumor about the next Samsung product. The new galaxy S6 may release on October 2014. Mostly, when the new version of android is released the capabilities of smartphones in the world increases. However, Samsung will add more capabilities to its new Galaxy S6 and provide the user the fastest android experience.
Read: HTC One M8
Conclusion on Samsung Galaxy S6 Features And Specifications
I Hope you liked this article on Samsung Galaxy S6 Features And Specifications. If you have any to thing to say, please don't hesitate comment below. If you like this article please share it in social networking site.