Top 15 Most Handsome Men in the World is one of the biased lists in the world. Most of the list consists of Hollywood stars, Actors, Entertainers, Presenters, Reporters, but no one selects men who are good looking.
World's Most Handsome Men In 2022
We have compiled a list of Top 15 Most Handsome Men in the World, and they are from a different profession, countries, colors, and more. We are listing them for being a handsome & charming appeal.
The Rock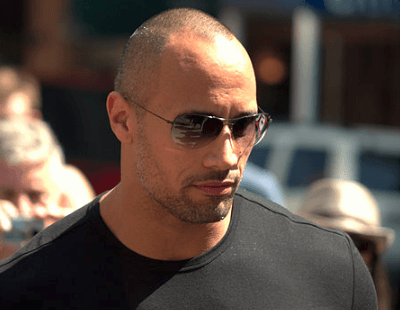 The name "Dwayne "The Rock" Johnson" came to existence all over the world after he worked with World Wrestling Federation. The wrestling worked extremely well for the Dwayne, and he went on becoming one of the greatest stars.
Johnson was able to become WWE poster boy, and he made his name globally. However, Dwayne had different thoughts and goals. He left WWE in 2005 and became a huge box office star.
Net Worth: $220 million.
Brad Pitt
Pitt, 54, is a Hollywood actor and a handsome man. The actor debuted in 1987 with Hunk, and the USA audience noticed the handsome young man. Brad is currently shooting "Once Upon a Time in Hollywood" estimated to release in 2019. He is a successful actor, model, and entrepreneur.
Net Worth: $240 million.
Joe Jonas
Joe Jonas (age 29), born in Casa Grande, Arizona. He grew up in Wyckoff, New Jersey. At the age of 12, Joe got shortlisted Baz Luhrmann's production of La Bohèm.
Jonas got an opportunity to form a band with his brothers with a recording label. He later found Jonas Brothers, and the initial success came from the band. The Jonas brothers rose to fame because of the music & charming looks.
Net Worth: $18 million.
Daniel Craig
Daniel Craig, 50 is a British actor, and he became popular around the world due to the role of James Bond. Craig mother was the inspiration for movies because she found her passion for theatre and acting.
The James Bond role has helped him gain global popularity, and he is growing in the English movies industry.
Net Worth: $95 million.
Pete Cashmore
Pete founded the popular new magazine Mashable at the age of 19. Cashmore might be a computer guy, but no one can deny that he is a charmer. In 2009, Cashmore contribution in the business community recognized by The Huffington Post's, Top 25 Web Celebs, and CNN. The CEO of Mashable made it in "Time magazine's list of the 100 most influential people."
Net Worth: $20 million.
Milind Soman
Soman, 52 is an Indian model and actor, and he is a successful model. The television industry gave him an opportunity to play a role in A Mouthful of Sky (1995 TV Series).
The success came in Captain Vyom (1998 TV Series), and the whole nation recognized him for Captain Vyom role. We consider him as a perfect fit for old spice commercials, and he is handsome for a 50+ years old man.
Net Worth: $20 million.
Jon Kortajarena
Jon Kortajarena, 33 is a Spanish model and actor. He is a successful model, then he an actor. Jon Kortajarena made it to the eighth position in "The World's 10 Most Successful Male Models." Currently, he is ranked number four in "Top 25 The Money Guys list."
Net Worth: $82 million.
Lucky Blue Smith
Lucky, 20 grew up in Spanish Fork, Utah. Smith is a model, actor, and musician working in the United States of America. An international modeling agency has signed him at the age of 10, and he started working in the modeling industry at a very young age.
Smith is a successful model, and he has a daughter named Gravity Blue Smith (one-year-old). Mr. Blue is only 20, and he signed a film in 2016, where he played the role of Bridger Jenkins in Love Everlasting.
Net Worth: $1 million.
Jason Momoa
Momoa, 39 born in Honolulu, Hawaii and he is an American model, actor, writer, director, and producer. He gained international popularity due to Justice League (2017), and he played the role of Arthur Curry, the king of Atlantis. The killer barbarian appearance gives him a charming look a man can dream of having it.
Net Worth: $14 million.
David Beckham
David Beckham, 43 is a popular retired soccer player and he born & raised in Leytonstone, London, England. Currently, he is retired and the earnings in a year reach more than $50 million.
The handsome hunk has not lost the charm at the age of 43. The physical appearance and fitness have inspired millions of people around the world.

Net Worth: $400 million.
Kim Taehyung
V (stage name), 22 is a South Korean singer, actor, and songwriter. He is one of the members of the South Korean boy band BTS. He is popular for his cute looks, while many people refer him to Ken doll. Regardless of the names, Kim is an icon back home, and he is a successful singer in Korea.
Net Worth: $8.3 million.
Godfrey Gao
Gao considered as a charming man in Taiwan right now. He is one of the popular personality in the country and known for a decent fashion sense. Godfrey is the fifth handsome man that every woman would go crazy for him. Many women are trying to date him because he is still single, and he maintains a private, peaceful life.
Net Worth: $9.2 million.
Omar Borkan Al Gala
Gala, 29 is a supermodel, and the world considers him the handsome man in the Middle East. Millions of people around the world have shared his photos without knowing his name, and background. Omar born and raised in Baghdad, Iraq and he is married to longtime girlfriend Yasmin Oweidah (model).
Borkan is a successful supermodel, and he signed multi-million dollar endorsements with reputed brands. Omar has millions of fans around the world on social media profiles. Al Gala has a son, and you can learn more about him on his Instagram.
Net Worth: $10 million.
Imran Abbas
Imran Abbas is a former model and full-time actor from Pakistan. Naqvi, 36 was born and raised in Islamabad, Pakistan. He is a popular film actor and Television personality, and Abbas worked in Indian Bollywood industry as well. Imran gained massive popularity in both countries among the women because of his charging face.
Due to the issues between India and Pakistan, Abbas remained went back to his country, and he did not work in Bollywood projects. However, the former model is super rich and popular in his homeland. Naqvi career in the entertainment industry is improving day-by-day, and he will land in bigger budget films.
Net Worth: $0.7 million.
Hrithik Roshan
Roshan, 44 is the son of Director, Producer, Writer, and Actor Rakesh Roshan. Hrithik is extremely popular in India for playing lead roles in Krish, Kaho Naa Pyaar Hai, Kabhi Khushi Kabhie Gham, Koi Mil Gaya, and more.
He made a villain look cool in the India cinema history with Dhoom 2. After Dhoom, he came back with another iconic film "Jodhaa Akbar," and he played the role of Jalaluddin Mohammad Akbar (Great Emperor of India).
Roshan made an impact in the Bollywood industry, and he is a successful lead actor in the industry. He is 44, and the age did not affect his looks at all. Hrithik is a fitness freak, and it helps him maintain the looks & physic of a young man.
Net Worth: $340 million.
Conclusion
At the age of 44, Hrithik Roshan looks amazing, and it seems like age no longer an issue for him. Let us know what do you think of the 15 handsome men list in the comment section below.
You may also like: