Smartphones have in a limited amount of time replaced a lot of things in our lives. Most common amongst them are a camera, alarm clock, and watches apart from games, music, and books. People use this one gadget to fill all their spare time.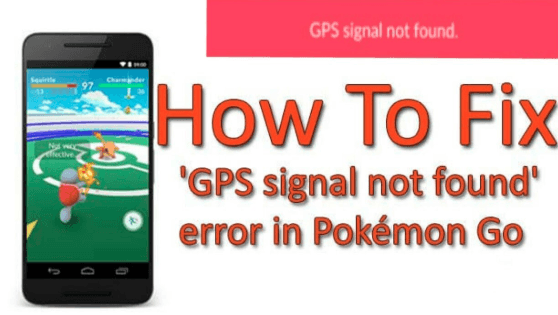 Hours can be spent in front of the screen watching movies, videos or reading books, listening to music and playing online video games. Various video games have their phases of popularity like PUBG, Temple Run, Subway Surfer, and Candy Crush, etc. however, the cult status obtained by Pokémon GO simply cannot be matched.
What Makes Pokémon GO Extremely Popular?
Despite being launched almost 2.5 years back, Pokémon GO's popularity hasn't ebbed. The app was immensely successful at its launch and even today a large number of players play it on a daily basis. This has often made people wonder what makes the game tick with a highly diverse demographic population.
A number of features and changes made in the game can be the reason for the constant popularity of the game. Some of these include.
The brand is a huge name and attracts clients of all ages across the world.
The game is extremely easy to understand and play, thereby attracting players of all sizes.
The AR aspect of the game is a big draw. Unlike most games which can be played indoor, this one takes you out in the world.
Video games are extremely popular as they are great mood-boosters (cause release of endorphins). This is a great way of getting high and being happy without causing any risk to your life.
Introduction of new and different types of Pokémon to catch, trading and quests to complete.
Unlike other games which generally lead to increasing solitary time, Pokémon GO encourages team play and develop bonds and friendship in the real
Can The Game be played without GPS?
Considering the extreme popularity of Pokémon GO, many people love to try it out. However, some of them might not have GPS enabled phones. The game can be played even without GPS but people who do so will not be able to get the same enjoyment level or thrill that comes with playing it with GPS.
Since it is an outdoor game, it is essential to have a good online connection. However, if your phone doesn't support GPS or the Wi-Fi you are using doesn't come with a GPS radio, you do not need to lose heart. You can still play the game, though the experience of playing Pokémon GO without GPS is not exactly going to be an exhilarating one.
Different Methods to Fix GPS Signal Not Found Issue in Pokémon GO game
Despite the popularity of Pokémon GO, there are some flaws in the game, battery drain, server malfunction and random crashing of game notwithstanding, the most common and highly bugging one is GPS Signal Not Found.
Since playing the game without GPS doesn't give as much thrill as with it, the problem needs to be addressed. Here are a few techniques through which you can fix the GPS Signal Not Found issue in Pokémon GO game.
Disable Mock Locations
To disable "Mock Locations", you need to turn on the "Developer Options". This can be done by opening "Settings" on your android phone and clicking 7 times on "Software Info".
Reset Location Settings
You can reset the location settings by selecting "Privacy and Safety" option in "Settings" and click "Location" On. You also need to click "GPS, Wi-Fi and Mobile Networks" option to ensure that you are always connected while playing Pokémon GO.
It is essential for a better gaming experience that your Wi-Fi is turned on even if you are not connected to any network as the game uses location (GPS) along with Wi-Fi or mobile network for a better experience.
Restart The Phone/Reset Network Settings
Sometimes, a simple restart of the phone is enough to clear the problem. To do this, you can press and hold the "Power" button and select the "Restart Your Phone" option. Alternately, if this doesn't work, you can try to reset Network Settings.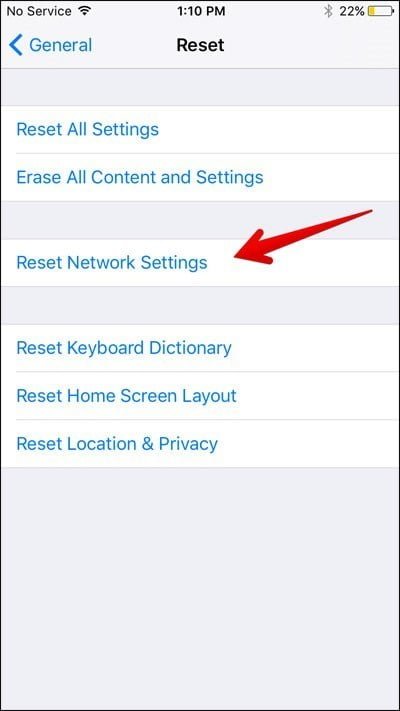 To do this, you need to select "Backup & Reset" under the "General Management" settings to opt for "Network Settings Reset". You can also Switch Off and On "Aeroplane Mode" several times to get rid of the issue.
Upgrade Pokémon GO
More often than not, upgrading to the latest version does the trick as it removes most bugs that cause an interruption in your game. It is quite possible that GPS Not Found Issue can also be removed with an upgrade.
Step Outside
Sometimes, the GPS may not be able to pick up signals if you are inside the building. In case this is the reason, you can step outside to ensure that your device's GPS signal is located. Holding your phone steady for 30 seconds outside, can give the GPS a track on your location.
Google Maps
Sometimes, turning on "Google Maps" in the background may prove effective in tackling the GPS Signal Not Found issue. Try using Google Maps in the background while playing Pokémon GO app to resolve the issue.
Re-Launch the App
You can forcibly quit the app and then re-launch it to take remove GPS Signal Not Found problem. To do the same, you can swipe back the Pokémon GO card from the multitasking screen and then swipe back again to quit the Pokémon GO app. Once done with this, you can re-launch the app.
Use Third-Party Apps
This can be used when none of the above methods work. You need to enable the Unknown Resources option on your phone, by clicking "Application" under "Security" in the "Settings" option of your phone.
Once this is done, you can download and install APK files from 3rd party sites like GPS essentials which boosts your GPS signal. You can test by tapping on Compass to verify your phone's condition.